Turn your keyword research into a content marketing plan with AirTable
Sales Have Ended
Registrations are closed
Time's up to register, but please contact me for the next session or further information.
Event Information
Refund Policy
Refunds up to 7 days before event
Eventbrite's fee is nonrefundable.
Sales Have Ended
Registrations are closed
Time's up to register, but please contact me for the next session or further information.
In this workshop, we'll cover an easy way to turn a multitude of content ideas into an actual plan!
About this Event
Are you tired of the typical webinar or article giving you vague, fluffy information? Do you want your actual questions answered for your real world Marketing problems?
Then you're in the right place!
Join this live only, small group online video training session designed to help marketers raise the bar and learn the how's, why's, when's and where's to boost your career.
This is not your average passive webinar! It will revolve around you and your questions rather than having someone talk for an hour about generic tips. Plan to be engaged, have discussions, and get your current and real life problems solved!
You'll learn about key factors in the topic - this session is Creating a content plan with your keywords using AirTable - that contribute to a Marketer's success.
You will learn about key points focusing on everything related to AirTable, how you can use it to create your content strategy, and how to get the most from this handy platform.
Then, with your prepared questions (sent to us when you register), you'll be able to work through them with the expert. We'll dive deep into each of your questions and discuss (with the expert's recommendation) what the best solution is, because the best answer is often a group effort.
Who is this for:
Marketers based in Europe who want an easy way to turn a multitude of content ideas into an actual plan and want practical hands on answers/tips from experts working within the field.
This will come in the form of a small group session where you'll not only get your specific challenges worked on, but be able to learn from others.
Often, working as a freelancer or as the only expert in your company can feel a bit lonely, but you do NOT have to be on an island in your work. We can only do this as a community so we're here to support each other!
It is highly recommended that you use a device that can provide video as this will be a dynamic discussion, with the expert as a guide, to solve these problems and build your network. This simply means that you should want to want to learn, help others, and be engaged in order to solve it together.
What will you get:
As a marketer focusing on SEO (Search Engine Optimisation), you may find yourself with hundreds or even thousands of keywords… and there seems to be no simple way to turn it into content that converts.
In this workshop, we'll show you how to use AirTable to not just organise and analyse the results of your keyword research - but how to turn it into an easy-to-follow content plan.
During this small-group workshop, we'll work off real-life examples so you can not only see what the end result is - but also learn exactly how to set it up to fit your own marketing strategy.
In addition to new content strategies, keyword tips, and copywriting, you'll get the answers to burning questions that you just can't google.
At the end of this session:
You'll know exactly how to turn all that inspiration into an actual plan
You can replicate the process in AirTable (or in Excel or Google spreadsheet, if you prefer)
You'll get access to a collection of AirTable templates for very different applications.
Bonus: If you'd like to have your keyword results used as the example in this session, please email jen.e.nunez @ gmail.com!
Look forward to working with you!
Session will be held in English only.
About your trainer:
Sandrine Ferwerda Coosemans runs her online business strategy company from her off-grid olive & almond farm in Spain.
She's been a social media manager since 2014, focusing on Facebook mainly since 2017. Most of the small entrepreneurs she works with have no lack of ideas and inspiration; AirTable is Sandrine's #1 tool to turn ideas into an actionable plan. It can turn keyword research into a blogging or vlogging plan, help to turn videos into articles and vice versa, make sure content gets posted on social media, and so much more.
These days, she mostly focus on helping entrepreneurs on a mission to monetise, market their brand and take action – but she loves to help other marketers develop long-term strategies.
What is Growth Empowered Marketers?
We are a new Marketing community striving to support each other and raise the Marketing bar. 
Many marketers have been self-taught with no central location (internet or otherwise) to be supported, have a community, or support others. Some may have a feeling of high competitiveness in this field, but this group will prove that lifting each other up will only be great for you, your career, and your companies (whether they're clients or employers).
There are many different types of marketers in the industry, from those who went to school for it, all the way to those who stumbled into it. This group is for you to have a place you can call your Marketing Support home. Let's create a wonderful community of support and kindness to boost each other up! Make this your go-to place to collaborate, communicate, and share or ask for help.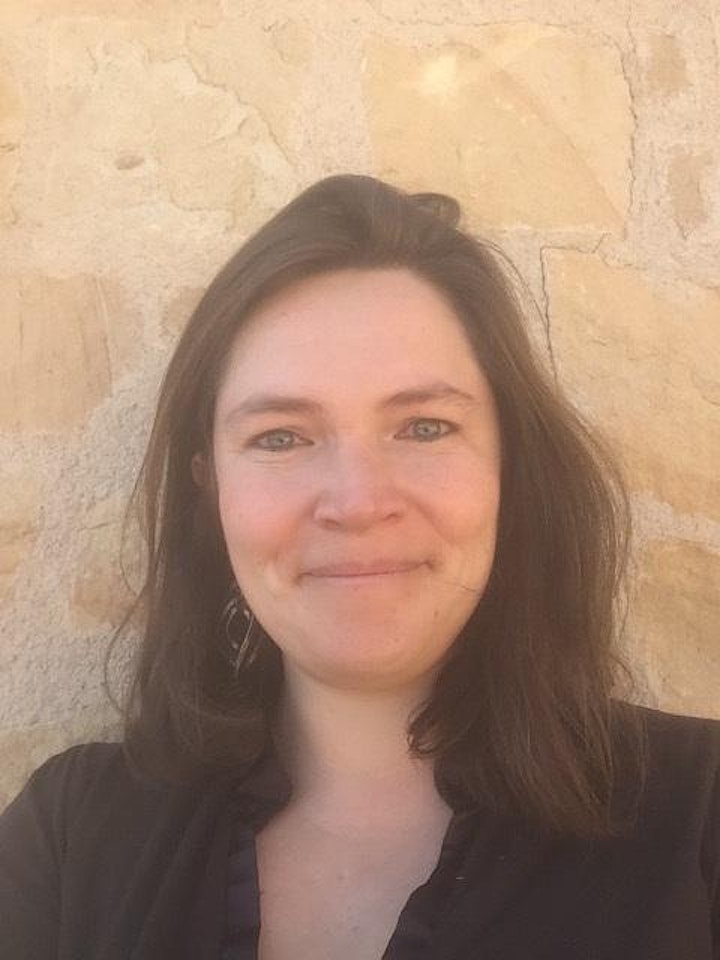 Date and Time
Location
Refund Policy
Refunds up to 7 days before event
Eventbrite's fee is nonrefundable.