About this Event
How will you feel WHEN your YEARLY income becomes your MONTHLY income!?
How will that change your life?
Where would you travel?
How would you travel?
Where would you go?
Would you invest more, give more, do more and create more?
Camilita knows all too well how that feels. She went from hustling on the public dump in Trinidad to running 3 successful GLOBAL businesses doing millions in sales a year and NOW she teaches others to do the same. It's not about your ABILITY – it's about your COMMITMENT and WILLINGNESS to give it your ALL regardless.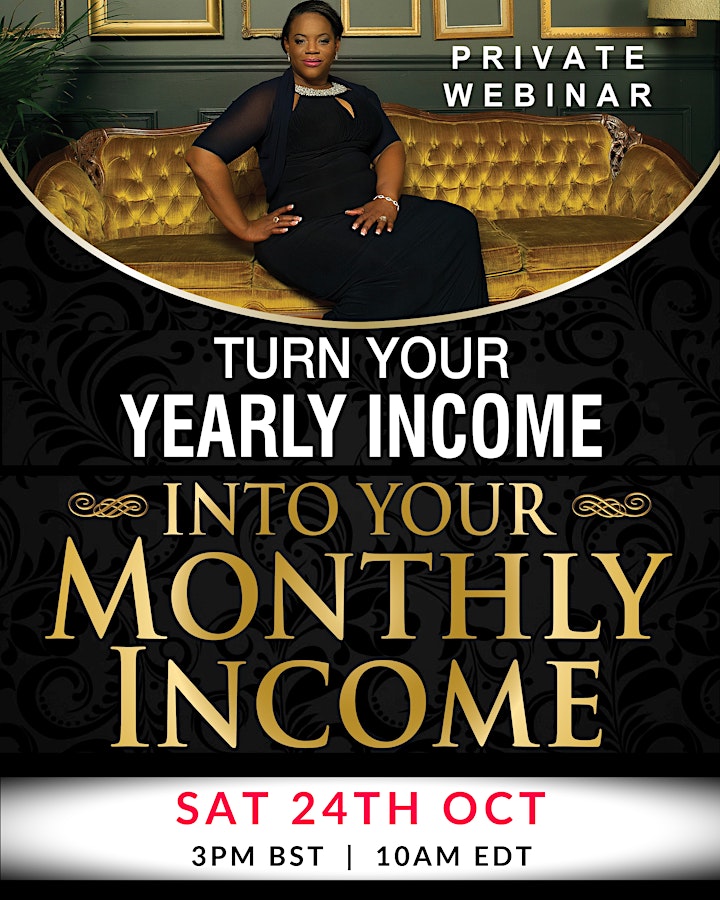 When you join this Private Webinar, you will learn...
Camilita's 7 Steps to 7 Figure Sales® Program – The Plan, The Process, The Execution. Time to ramp up your sales and your income.
How to use Events, Keynote Speaking and Social Media to Increase Your Business Profits.
How to sell and negotiate higher fees with confidence.
Believing in your Brand, Product or Service.
The BIGGEST mistake people make NOT getting the sale or new business.
Strategies to increase your productivity and generate more business.
If It's NOT Making Money, It's Not Making Sense, Period! - how to use this principle to your advantage.
What type of WORK is required that brings in the best results, in the least amount of time and with the least effort.
And lots more….
"I thoroughly enjoyed the event. This was an interactive session filled with valuable content. Camilita shared her knowledge, experience and gave me the energy boost I needed! I left with tips to help me move my business forward in the next 90 days". - Jackie, United Kingdom
LET'S GET TO WORK ON TURNING YOUR YEARLY INCOME INTO YOUR MONTHLY INCOME!
PLUS - I will also take your business questions LIVE on the webinar.
Don't delay…. reserve your spot now.
> > HURRY only limited spots available so BOOK NOW!
Once you book, you will be sent a private link to join the webinar.