Description
Where does the majority of your new business come from? For most design agencies the answer is almost always 'referrals'.
If this is the case for you, then why not focus more of your marketing and business development efforts on promoting referrals from existing clients and advocates, rather than solely on generating new (mostly cold) business opportunities?
If you are already drawing in new business through referrals, it makes sense to maximise this avenue.
This workshop, with DBA Expert Lucy Mann, will show you how to leverage your existing client relationships, convert them into advocates, draw in new clients and take your design business to the next level.
Not only is this a better way of expending your resources, with a better a ROI on both time and money, it also strengthens the relationships you have with your existing clients – because it makes them feel good about working with you. Concentrate on giving your existing clients an outstanding experience and they will enthusiastically refer you. Don't forget, it also helps their relationships with the people they've referred to you. You will make them look good.
Strengthening your existing relationships and identifying referral opportunities means that you stand to lessen your dependence on converting unpredictable new business leads.
Discover the right balance of resource and energy to put behind going after cold leads, and turning your clients into advocates.
We'll explore the psychology behind referrals and identify techniques for promoting valuable introductions.
This workshop will cover:
Understanding the context - referred business vs new business.
The drivers behind recommendations.
What we can learn from other businesses.
How to elevate your relationship from supplier, to trusted advisor.
How to identify your advocates.
Techniques for unlocking referrals.
Involving the team – how everyone can contribute.
Planning for growth and measuring success.
What will you leave with?
The improved knowledge, skills and techniques you need for maximising new business referrals.
Notes and templates for opportunity mapping.
Two referral opportunities to progress.
Telephone and email support from Lucy Mann afterwards .
Who is it for?
Anyone who is responsible for generating new business or business development, and those in account management roles who have day to day involvement with clients and can really build this in.

Delegate feedback for Lucy Mann
"Brilliant workshop. Love the pace. Love the excercises. Can't wait to tell my peeps! Thank you!" Jenny Riede, Marketing Strategy Director, Point 6 Design
"A fantastic workshop that really encouraged me to think outside the box and apply forward thinking ideas to specific clients and projects." Bethan Savory, Business Development, Cheeky Monkey Creative
"One of the best (and I've been to a lot!)" Daniel Macaulay, Managing Director, Brandwave

'The best DBA event we've been to so far. Full of practical advice to take away, presented simply, very actionable.' Ian Haughton, Founder and Creative Director, Handsome

'Just when you thought you knew everything, along comes Lucy Mann - A truly refreshing insight into the business of getting business in this digital circus!' Barry Seal, New Business Consultant, Greenwich Design
Speaker
Lucy Mann, Consultant, Gunpowder Consulting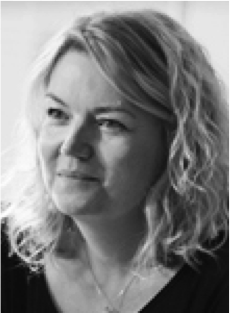 Lucy Mann has worked in agency new business and marketing for over 20 years, generating leads, pitching, recruiting, managing and mentoring teams, qualifying and measuring opportunities. This experience - the lessons learned, the tricks, tips, insights and tools have been collated, polished and packaged as Gunpowder.
The mission? To help agencies take control of the new business process. To create workable new business plans that get results. To provide the tools to measure success. To mentor in house new business and client service teams.
Lucy is a DBA Expert Advisor and registered and approved Growth Coach for GrowthAccelerator.
Additional information
Prices include VAT.
*DBA member traveller rate:
To make our workshops more accessible to those based outside London, we are offering a discount to individuals whose offices are located more than 60 miles from the DBA office (EC1V 9HX). If this includes you, please book using the rates above. We will then contact you to verify your postcode.
To see if your office is located more than 60 miles please click here.

When booking please provide the name of the person who will be attending the event - we will use this for their delegate badge and materials.

All DBA events and training courses are subject to standard terms and conditions which can be read in full here.
If you have any queries please email us at bookings@dba.org.uk or call 020 7251 9229.
Event image: © Marianvejcik | Dreamstime.com