Refund policy
Contact the organiser to request a refund.
Eventbrite's fee is nonrefundable.
*This is a LIVE interview w/ Agent and Author Abigail Bergstrom. A recording will be shared with ticket holders.*
About this event
What does a top literary agent look for in an author, and how does she apply that to her own writing?
How can writers develop commercially viable ideas and turn them into books?
Abigail Bergstrom has seen all sides of the publishing industry. After beginning her career commissioning and editing books at Simon & Schuster, Abigail launched the literary agency Gleam Titles, which saw multiple bestselling and record-breaking books. Working in publishing for over a decade, she has shepherded over thirty-four titles onto bestseller lists and has built some of today's biggest book brands. Abigail has also turned her literary prowess and knowledge of the publishing industry toward her work as a writer with her debut novel, What a Shame.
Join us for a conversation with Abigail Bergstrom about different sides of the publishing world, literary entrepreneurship, and how authors can cultivate their brand.
We'll also explore:
Abigail's journey from commissioning editor to literary agent to publishing consultant
Her process for writing her debut novel, What a Shame
Writing about trauma, grief, and loss
How Abigail helps writers find their voice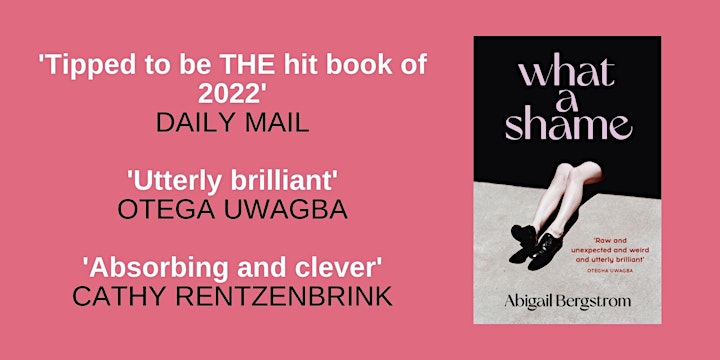 About Abigail Bergstrom
Abigail Bergstrom is a Welsh writer and has written for national magazines and broadsheets, including ELLE, Sunday Times Style, the Telegraph, and Refinery29. Having worked in publishing for over a decade, she is an industry leader and an expert in navigating the cross-section between digital and print. She's edited some of Britain's most prominent feminist voices, was nominated for Literary Agent of the Year 2020, and was listed in 'The Bookseller 150.' An intersectional feminist campaigner, she co-founded the campaign 'This Doesn't Mean Yes,' which was covered in the media internationally. She is the founder of Gleam Titles and Bergstrom Studio, a publishing consultancy. She lives in London with her boyfriend and her Italian Greyhound, Luca. What a Shame is her debut novel.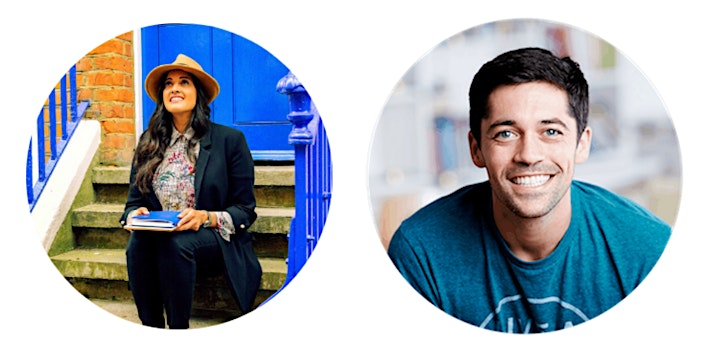 Parul Bavishi and Matt Trinetti are the co-founders of the London Writers' Salon and the creators of the webby-nominated Writers' Hour where they write with hundreds of writers every week day. The Salon has partnered with organisations like Soho House, Allbright and Women's Prize for Fiction to host interviews and workshops for writers.
Parul Bavishi has been an editor for over a decade. In addition to running LWS she helps thriller, YA and non-fiction writers level up their craft and get published. She writes and edits for the Story Grid. She has worked as an editor and literary scout at Random House, Quercus & Eccles Fisher. She analyses TV hit shows (Killing Eve, Ozark, Game of Thrones) on the Story Grid Showrunners Podcast.
Matt Trinetti is a writer, publisher, TEDx speaker, and facilitator. In addition to running LWS, Matt designs programs to help unfulfilled professionals pursue creative work, start businesses, and reinvent their careers. Matt's work has appeared in Quartz, Observer, Creative Mornings, and on his blog GiveLiveExplore.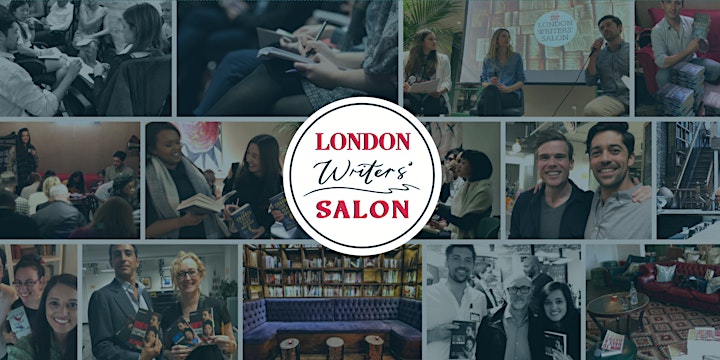 Join the London Writers' Salon from the comfort of your home. Join us for our morning Writers' Hour, be part of intimate conversations with world-class writers, and connect with novelists, bloggers, screenwriters, playwrights & poets in the heart of the online creative scene.
Daily writing. Inspiring Interviews. Mighty Masterclasses. Creative Friends
Can't join this time but want to hear about future events? Let us know.
Want to join our free daily writing Writers' Hour? Register here.
* * * * *
Attend Salon Events for Free. Become a Member of LWS.
By becoming an LWS Patron, you'll get free access to interviews like this. Plus you'll join our private LWS Slack group and get expert support and accountability to enhance your craft and publish your best work.