Join the TuVida and Space Store teams for these fun and exciting space-themed, interactive workshops.
About this event
During the activities Space Store will share fascinating facts about space and the space industry, whilst inspiring you to explore the endless possibilities available to work in the industry and the types of careers available to you, whilst the TuVida team will be on hand to connect with and provide further support beyond the activities planned for each evening.
There are two options available to take part in the events:
Online: Carers from both the Nottingham and Wokingham TuVida groups can dial in from the comfort of your own home. (you will need access to a laptop to join the event. A mobile phone or tablet is also needed for some of the activities, highlighted below)
In-person: St Paul's Parish Rooms, Reading Road, Wokingham, RG41 1EH (You will need to bring along your own mobile phone or tablet to take part in some of the activities, highlighted below)
Take a look at the exciting options below and register for the workshops you'd like to attend. You can sign up for all 4 too!
Monday, 7 June 16:30 - 18:00: Exp #1 Planets and Stars:
During this interactive activity you will:
Understand how we talk about the stars
Play a Solar System game
Learn about the Moon and its affect on our tides
Using an App, learn all about some of our constellations (mobile phone/tablet required)
Take part in break-out sessions with the TuVida support staff
Monday, 14 June 16:30 - 18:00: Exp #2 The International Space Station:
During this interactive activity you will:
Learn about the International Space Station
Experience a replica Space Suit demo and activity
Eat Like an Astronaut
Take part in break-out sessions with the TuVida support staff
Monday, 21 June 16:30 - 18:00: Exp #3 Exploration Space:
During this interactive activity you will:
Hear about how we access space
Take part in a satellite treasure hunt
Test your knowledge with our augmented reality quiz (Apple or Google Play mobile phone/tablet needed)
Learn about meteorites
Take part in break-out sessions with the TuVida support staff
Monday, 28 June 16:30 - 18:00: Exp #4 Meet a Rocket Scientist:
During this interactive activity you will:
Meet and Greet session with Stephen Ringler, CEO and Founder of Space Store: Hear about rockets, the application of satellites, the space industry and careers
Join our space bingo activity
Take part in break-out sessions with the TuVida support staff
We look forward to welcoming you,
Kind regards
TuVida and the Space Store teams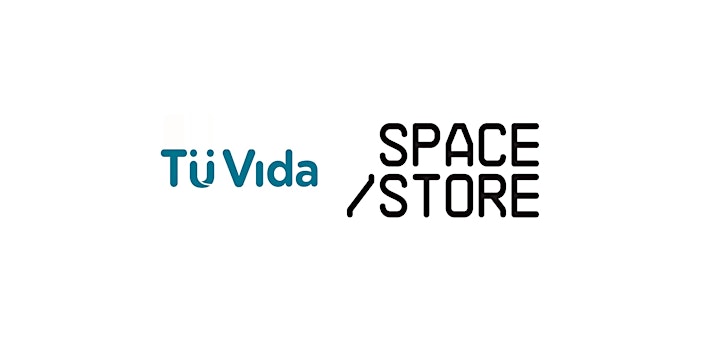 Organiser of TuVida bringing you Inspiration Space, delivered by Space Store