Description
TV PRESENTERS COURSE 1 DAY MASTERCLASS
Do you have what it takes to be on TV?
Our one-day fast-track TV presenter courses give you a unique opportunity to train with award-winnng TV presenter and producer, Helen Hokin.
Helen has her own TV series on Travel Channel she has filmed on location all over the world and won awards for her work.
WHY WE'RE DIFFERENT
Our media training programmes are different because unlike many others, your trainer Helen is a real TV presenter, scriptwriter and producer.
With Helen you won't be learning text book stuff, you'll discover first hand from an award-winning TV presenter what to really expect on a shoot. What happens for example when you find yourself at 6am in the morning, 6000 miles from home, with just minutes to present your piece before clouds roll over and filming wraps due to a hurricane.
Helen doesn't just share studio and on-location techniques, she imparts real life stories and her own precious experiences from how to interview celebrities, create scripts on the fly, gather vox pops when no-one speaks English, or even milk a goat on camera. All in full make-up, of course.
See clips of Helen in action here or scroll down to find out what to expect from her training programme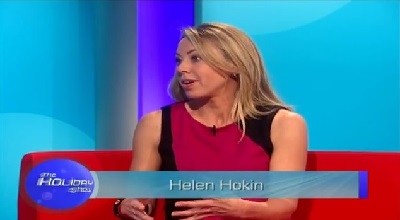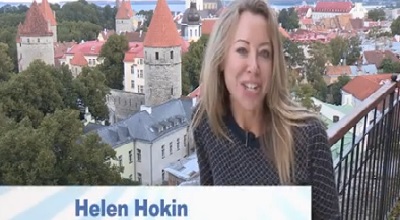 COURSE DESCRIPTION | 1 DAY MASTERCLASS

By the end of our 1 day fast-track in-studio course you'll have the skills and confidence to take your career to the next level. We'll show you how to:
- Indentify and shape your own TV personality and brand
- Develop your brand personality in front of the camera
- How to talk to camera
- How to talk to time
- How to write engaging scripts and conduct fast-paced interviews
- Walk and talk
- Ad lib
And you'll get tips on how to market yourself, do TV make-up, get the right wardrobe, present on location.


There has never been a better time to train for a career in TV presenting. With more and more channels going live every month, producers are desperate for new talent and new content.
All candidates completing our one-day fast-track course are added to our database of rising talent and where possible put forward to our industry contacts for suitable work opportunities.
WE ONLY TAKE SMALL GROUPS SO THAT WE CAN FOCUS ON EACH INDIVIDUAL THROUGHOUT THE DAY.
BOOK EARLY TO SECURE YOUR PLACE NOW.
FOR MORE INFORMATION CALL 07958 234548
Helen presents, writes and produces her own award-winning TV series on Travel Channel. She has also appeared on Market Kitchen, The Holiday Show, Travel Today, Travel Channel, Talk Radio and many regional radio stations from Swansea Sound to Cheshire FM.
As a presenter, screenwriter and journalist in food and travel, helen's taste buds have been called upon to judge The World Cheese Championships, The Great Taste Awards, The Guild of Food Writers' Jeremy Round Award for Best First Book, The Best Hotel in Cheshire and The Great British Chilli Cook Off. She has worked as an undercover inspector for The Which? Good Food Guide and has appeared live on stage as a panelist at The Great Food Debate at the Abergavenny Food Festival and at Destinations Travel Show.
She contributes widely to publications including The Independent, Olive, Which?, Fresh, Food & Travel, Caterer & Hotelkeeper, Channel4/food, Journey, Weight Watchers, Foodtripper.com

Showreels are available on request for an additional fee of £225