TV Production Management Intensive / Perfect Your CV for TV - Full Day Mast...
Description
Always had an interest in working in TV Production and have a passion for Production Management?
Are you a sending out your CV but getting not great responses?
Maybe you already work in TV and are looking to up-skill and would like to have a broader knowledge on production management so you can apply to your current work and progress your career moving forward?
Or maybe you are a newbie, a graduate or from a different industry with a passion for working in TV but need additional employability support and knowledge.
We have not one but TWO Masterclasses for you to enjoy on the 30th of November 2018. Get TV career ready for 2019 with us at Connect2TVCoaching.
You can opt in for the whole day or if you want to stay specifically for CV help or TV Production Management you can do that too.
---
TIMETABLE:
TV PRODUCTION MANAGEMENT MASTERCLASS - 10:30 - 14:00
CV FOR TV MASTERCLASS - 15:00 - 18:30
---
WHAT YOU GET (TV PRODUCTION MANAGEMENT):
The TV Production Management training will equip you with the knowledge on exact skills needed to complete all tasks a TV Production Manager would do on a day to day basis for an independent production company or broadcaster within television.
The training day is open to anyone who has an interest in becoming a television production manager in the near or distant future and to those who have some experience within production management, coordinating, production secretary work or runners within the industry.
The training course is tailored to people of all levels so if you're at entry level you will gain a lot of specific knowledge around production management.
Subjects include and you will explore:
What is the role of a production manager, looking at projects starting from pre to finishing at post production

Budgeting

Scheduling

Callsheets and production paperwork

Music and Archive Clearance

Carnets

Risk Assessments
TV Production Management Training Delivered by Production Manager & Connect2TVCoaching Training Facilitator - Pamella Bisson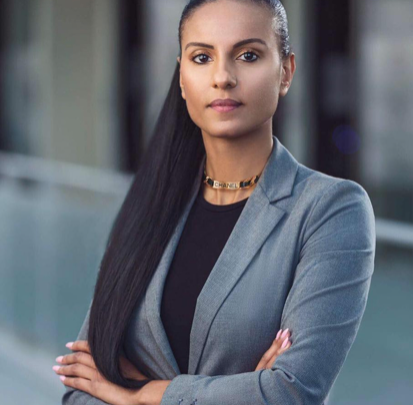 Pamella has 16 years experience in media communications, TV Radio and Online. Namely working with brands and companies with extensive sports production experience working for the likes of Premier League, IMG/WME, The Olympics and most recently Alaraby TV. In production management overseeing budgets, logistics and complex schedules. Pamella started her career as a runner at production company Shine and worked her way up to (most recent role) Production Executive. She would like to thank good coffee and her passion to apply learning for her longevity in the media industry!
---
WHAT YOU GET (PERFECT YOUR CV FOR TV):
This intensive session is for people who really want to find work within the television industry. You would have graduated, be unemployed or working in a different industry. You may already have a CV and cover letter but have had no success with it so far, or you struggle with writing them.
We will make you feel confident and capable about applying for television work and above all, you will at the end of this intensive have a workable CV and Cover Letter ready for you to send out to employers!

The day will be split into 3 sections we will explore
- THE TV CV
- THE TV COVER LETTER
- 1:2:1 CV AND COVER LETTER SUPPORT
Here is the schedule:
We dive deep into the format of a CV for TV. What goes into a CV and how to write each section of a CV effectively to gain a call from an employer, with a group CV critique led by Georgina Bobb and in line with GDPR of course! We will anonymously look at each other's CV's and look at the pros and cons of each CV thinking about the roles each applicant is applying for. You will come away with a varied view of your current CV what changes you can make to improve it as well as knowing where you are going right so you can capitalise on it.
We will then look at cover letter writing looking at a few job descriptions as a group, we will explore how to write cover letters to each role learning how to upsell your skills effectively. You will learn how to structure a cover letter the easy way with prompts to get you writing. We will look at cover letters already written and critique them as a group lead by Georgina
With your own laptop, you will have your own time to rewrite, tailor and change your CV and cover letter ready for your next role. Georgina will be on hand to guide you and support you in writing your CV and cover letter as effectively as possible.
Perfect my CV for TV Trainer - Freelance Production Coordinator and Managing Director of Connect2TVCoaching - Georgina Bobb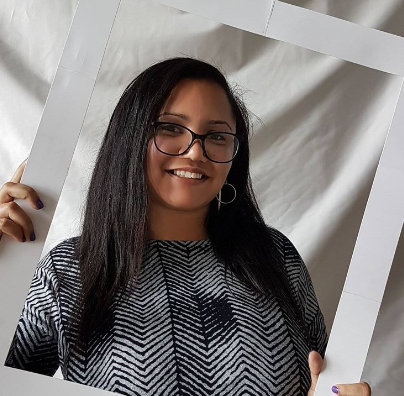 Georgina has a BA Hons in Content Creation and Broadcast, a qualified Media Trainer with a Level 3 in Education and Training (PTTLS). She is also a Freelance Television Production Coordinator and has worked on UK based and international projects. She has worked for various broadcasters and independent production companies such as the BBC and ITV and on an array of shows such as The X Factor and Britain's Got Talent (ITV1) and The Undateables (Channel 4). Nominated for a Screen Nation Award under the 'Rising Talent' category - She is the CEO of Connect2TV Coaching an employability business providing clients with 1 to 1 career consultations, as well as CV and cover letter writing services.
On booking you will be asked to send your current CV and cover letter to us in advance.
---
Any questions do not hesitate to email info@connect2tv.co.uk
We look forward to seeing you there!
Testimonials from attendees from our workshops
Motivating, inspiring, empowering. Letty, Production Assistant

A very warm and interesting day. I enjoyed being surrounded by other aspiring filmmakers, sharing views and feel confident for the new year! Thanks a lot. Liam, Freelance Editor

Friendly and releaxed session with comprehensive advice for people from different experienced backgrounds. Given me an idea of where to start! Ellie, Account Manager

A good way to get a very first overview of the industry. Francesca, Marketing Manager

The presenters were clear and concise. I especially felt at ease and more confidentthat I can move ahead. Kim, Scriptwriter

The masterclass gave me the skills information and confidence to dive gead first pursuing a career in the entertainment industry. Elizabeth, Student

After the session I feel more confident to reach out to potential employers. Tjasa, Attendee

Very well structured, full of information. This has helped me with confidence applying for roles and creating CV/Cover letter. Adrian, Technician
---
FAQs
Are there ID requirements or an age limit to attend the masterclass?
There are no ID requirements, however the minimum age we are accepting to the masterclass is 18 years of age.


How can I get to the venue?
Canada Water Library and Culture Space is situated directly above Canada Water station (Jubilee line and London Overground). Exit the station towards Surrey Quays Shopping Centre.
Buses
199, 1, 225, 47, 188, 381, C10, P12


Can i get a discount?
A 10% discount is available for all who share this on their social media channels all you need to do is send a screen shot of the shared link to info@connect2tv.co.uk


What can/can't I bring to the event?
Please bring a notebook and pen for note taking. There is a cafe situated in the building in the foyer which is open during the workshop and for lunch.


Do I have to bring my printed ticket to the event?
It would be helpful for registration purposes.
Where can I contact the organiser with any questions?
You can contact us directly at info@connect2tv.co.uk or use the contact button on this page