Description
This free lunch networking event hosted by Thames Valley Chamber and Fig Offices are designed to give you insights and informed opinions on topics that can impact your business, as well as great opportunities for networking with other local organisations. These events will provide you with a closer look at 'bigger-picture' subjects, as well as giving the SME sector regular skills and knowledge updates from a range of speakers, generously prepared to share their experience with us.
Our Speaker - Adam Clark - "The Profit Pulse - How to generate excess profit through planned leverage and designed innovation"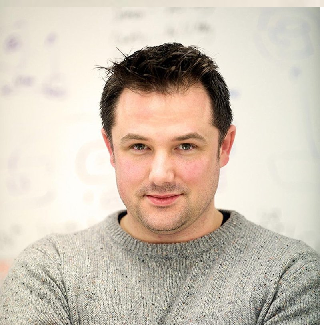 Adam has spoken at many events, covering topics such as innovation, marketing, startups and technology - as well as business success, mindset and discipline. With a background in the sciences and a degee in marketing, aswell as having run a marketing, graphic-design and digital agency since 2001, Adam now helps businesses utlise innovation and leverage to develop 'fearless' business and marketing strategies. Part of that is also Adam's ability to work with business owners and senior management to develop their tenacity and mental resiliance required to obtain the results they aspire to.
Adam has worked with blue-chip clients, Top 100 Digital Agencies, Public Sector organisations and a large number of SME's.
Free buffet lunch included.
Parking
Limited parking available at the venue, there is a pay and display car park within walking distance of the venue. Postcode for that car park is SN1 1BD. Click here to view on google maps