Description
Join us to hear our inspirational speaker at our June meeting!
We have pleasure in welcoming Amanda Foister, who was awarded an O.B.E. for services to charity in January 2017, as our guest speaker. She will be sharing her experiences and expertise with the group about the ups and downs of running a business.
Our speaker: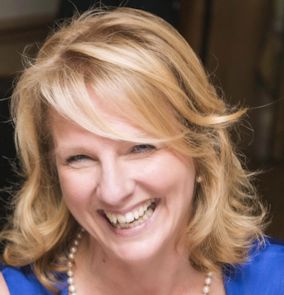 Amanda Foister OBE is CEO of the charities Adventure Learning Foundation, Longridge Activity Centre, Royal Docks Adventure and a partner in the social enterprise, Gerutha which helps charities realize their visions. Before entering the not for profit sector, Amanda worked in business development and created a number of companies including the manufacturer House of Jordan, which she sold to an American bible publisher and an advertising agency, SEA, that was bought by an Russian Oligarch. Early on in her business career she learnt some brilliant lessons from two epic business failures in recruitment and finance which she will share with us.
We are an active group of business owners based in the Thames Valley area and are always looking for ways to expand our network and make interesting new connections.
Take the opportunity to visit the group (£15 plus booking fee) and meet like-minded women in your area.
Member spotlight: P.J. Van Zetten, Travel counsellor
Please note ours is a closed category group so while we welcome visitors we can only offer places to those where the category is not represented in the room.
You can see a list of current members on our website: www.tvwib.co.uk or contact the organiser.