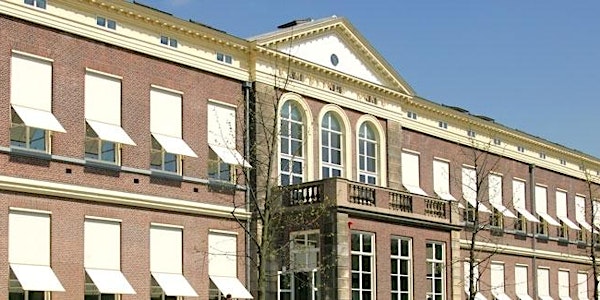 Tweede Meeting Cultures of Victimology
Event Information
Location
Kamerlingh Onnes Building
25 Steenschuur
2311 ES Leiden
Netherlands
Een symposium over cultuur en slachtofferschap (in breedste zin).
About this event
CFP: stuur voor 10 mei 2022 een abstract van 300 woorden en een korte bio (50w) naar i.a.ras@law.leidenuniv.nl. Presentaties zijn 20 minuten met powerpoint, met 10 minuten voor vragen. Acceptatie danwel afwijzing volgt op 16 mei.
FOR THIS INFORMATION IN ENGLISH, PLEASE CONTACT i.a.ras@law.leidenuniv.nl.
Slachtofferschap is meer dan een wettelijke bepaling, of een psychologische staat. Slachtofferschap, in brede zin, moet ook worden benaderd vanuit culturele perspectieven: (kunst) geschiedkundige, musicologische, literatuurkritische, taalkundige, en vele andere geestes- en sociale wetenschappelijke vakgebieden zijn belangrijk voor ons begrip van definities en reacties op vele vormen van slachtofferschap.
De National Meeting heeft als doel om wetenschappers uit al deze verschillende vakgebieden met een onderzoeksinteresse in culturele perspectieven op slachtofferschap samen te brengen, om van elkaar te leren, zodat wij in de toekomst kunnen samenwerken en uiteindelijk baanbrekend nieuw interdisciplinair, namelijk cultureel victimologisch, onderzoek kunnen creëren.
De National Meeting definieert 'culturele victimologie' als het onderzoeksgebied dat slachtofferschap en de reacties daarop bestudeert vanuit cultureel perspectief.
Voor meer informatie over de Cost Action Cultures of Victimology, zie: https://www.cost.eu/actions/CA18121/
Sprekers o.a.:
Kay Boers (UU): Violence, Rhetoric and the Politics of Victimhood in the Later Roman World
Naomi Ormskerk (UvH): De 'engte' en 'verjuridisering' van herstelprocedures
John Exalto (VU): Geweld in de jeugdzorg: hoe doen we recht aan de stem van de pupil?
Ilse Ras (LU): De slachtoffers in Nederlandse online-only berichtgeving over de 'Essex Lorry Deaths'
Date and time
Location
Kamerlingh Onnes Building
25 Steenschuur
2311 ES Leiden
Netherlands