Description
+++ IMPORTANT +++ Change in venue: Ahoy! Berlin, Wattstr. 11, U Voltastraße! +++ IMPORTANT +++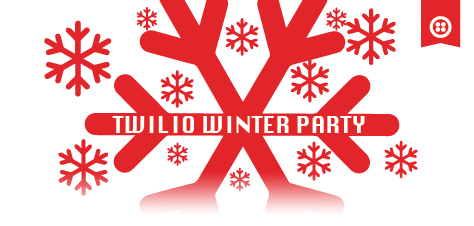 The Twilio crew would love to celebrate 2015 with you and look ahead to an even better 2016 at our Winter & German Xmas Markets Party in Berlin on Thursday 10th December.
We're taking over Ahoy! Berlin on Wattstraße 11, come and grab your drinks from 7pm, and say goodbye to Friday as we party into the night with DJ Seraphim Berno, The Master of ElectroSwing and an exclusive secret gig from Ministry of Sound DJ LOVRA…
In true German Xmas Markets style, there will be three food trucks outside the venue from 8pm-10pm serving schnitzel burgers, sweet potato chips, waffles (sweet and savoury), raclettes and grandma's mulled wine.
By turning up you'll be getting a festive promo code that will allow you to try out Twilio for free, and get your hands on a lovely Twilio T-Shirt.
Not bad eh?
Go ahead and grab your ticket, we would also appreciate if you could help us spread the word to make this one to remember. We are using hashtag #TwilioXmas

Music Entertainment:
The Master of ElectroSwing
Seraphim Berno

EXCLUSIVE SECRET GIG
Ministry of Sound DJ
LOVRA
and an amazing video installation performance by the-one-and-only
WILLPOWER STUDIOS!