Description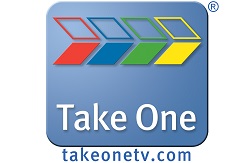 as sponsor, cordially invite you to this month's TWIS – Third Wednesday in Slough
TakeOneTV is a long established video production company specialising in business video strategy and communications for professional services.
We're delighted to sponsor this month's TWIS event and look forward to learning more about what's happening in your industry.
Networking for Professionals in Slough and the Thames Valley
TWIS provides a great opportunity to come and meet other professionals, discuss and share opportunities and grow your business networks in a friendly, relaxed and informal setting.
Monthly meetings are held at lunchtime on the third Wednesday of every month (apart from July, August and December)and each event is sponsored by a different local business.
A buffet lunch and non-alcoholic drinks are provided.
Parking: when entering from Church Street, keep right going across the frontage of the hotel. There is significant parking as you drive to the rear of the hotel plus further parking underground - you must enter your vehicle registration number on the tablet device at the hotel's reception
ATTENDANCE ON THE DAY WILL BE CHARGED AT £15 PAYABLE IN CASH