Event Information
Location
Hall of Fame Entrance
Evesham Road
Prestbury
GL50 4SH
United Kingdom
11th TAE Charity Art on a Postcard Sale, fundraising for Cheltenham based charity LINC (The Leukaemia and Intensive Chemotherapy Fund).
About this event
SOMETHING TO LOOK FORWARD TO IN THE SUMMER!
3rd July 2-5pm
Update: (16 June 2021) ... The sale will is still going ahead on the 3rd July, in line with the current Government guidelines in place. Numbers inside the large Hall of Fame will be limited to 100 at any one time. PLEASE bring and wear a MASK. The room will be well ventilated and there will be a one-way system in place. There is a large area to wait outside if you should need to wait to be allowed in (bring an umbrella!). Please bring refreshements and water with you should you need it.
A fantastic opportunity to buy wonderful ORIGINAL postcard sized art, donated by artists from all around the world AND support an amazing charity at the same time!
Win, win!
There will be 950 postcards available to buy at the one day exhibition at the Cheltenham Racecourse and it is 'first come, first served'! You need to move fast to snap up your favorite piece of art!
All postcards are on sale for £30 each (4 for £100) and the money raised goes towards supporting LINC (The Leukaemia and Intensive Chemotherapy Fund).
Who benefits from LINC?......
'LINC was set up to help a young mum who was refusing treatment for her leukaemia as she was worried about the cost of childcare whilst she was in hospital. LINC took care of these costs and years later that baby ran the London Marathon supported by her mother.
Since then LINC has grown considerably and now helps a huge variety of patients when they need it the most. On Rendcomb Ward side rooms, LINC funds all the extra things that help to improve care and make a stay in hospital slightly more comfortable.
Patients have access to a clinical psychologist that can provide some help in coming to terms with illness and the impact on patients and their families.
Financial help provides some support to those patients who are in difficulty as a result of their illness.' (Find out more about LINC)
At present we are reviewing how we will be able to run the exhibtion and more information will be given, as we approach the date, about time of entry to the show.
Sponsors: We would like to thank Tayntons Solicitors in Gloucester for sponsoring LINC.
We would like to thank William H. Miller in Myrtle Beach, South Carolina for sponsoring TAE21.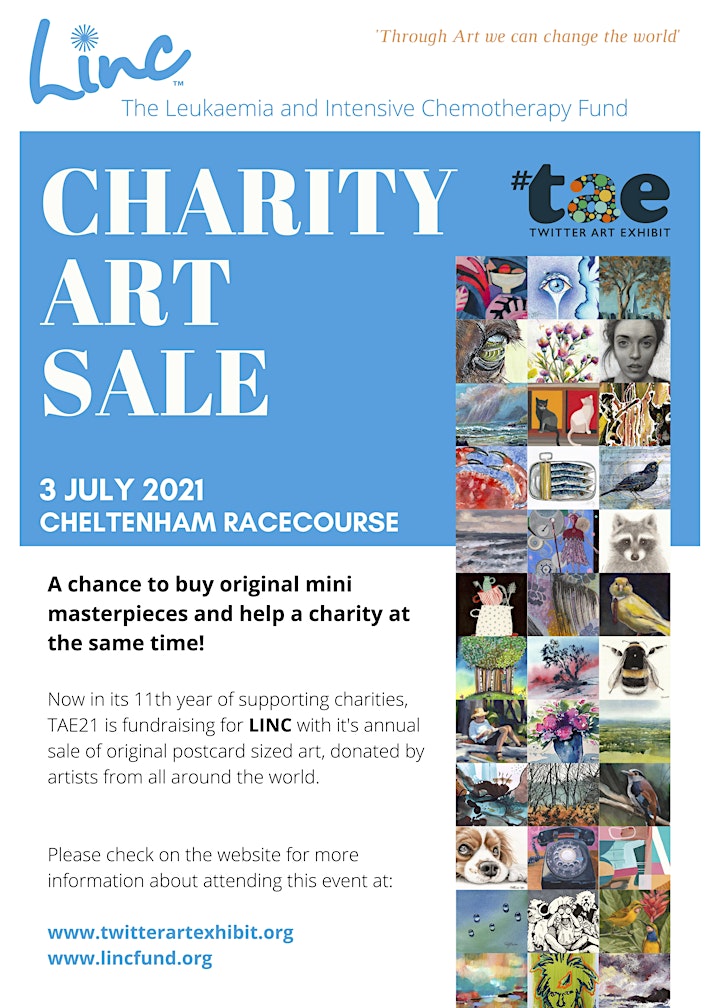 Date and time
Location
Hall of Fame Entrance
Evesham Road
Prestbury
GL50 4SH
United Kingdom