Description
So you've created a Twitter page for your business. That's great! It provides a fantastic marketing opportunity for your business but are you getting the most out of it? What is your strategy and are you achieving the maximum impact from your social media efforts. This workshop takes an in-depth look at Twitter, how to make Twitter work for you and how to put a strategy in place.

What role Twitter could play for your business
Your Twitter profile
The role of #hashtags
Twitter Lists and Moments
Live video and Twitter
How to measure ROI
---
GetSet for Growth is a specialist service supporting businesses with the ambition and potential to grow and create jobs. It focuses on addressing the two biggest barriers to growth: access to customers and access to finance and offers a mixed programme of workshops, masterclasses, 1:1 advice and mentoring, delivered by teams of finance and marketing experts.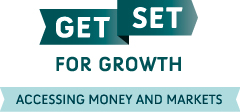 ---
About the European Regional Development Fund:
The Dorset Business Growth Project is funded by the England European Regional Development Fund as part of the European Structural and Investment Funds Growth Programme 2014-2020. The Department for Communities and Local Government (and in London the intermediate body Greater London Authority) is the Managing Authority for European Regional Development Fund. Established by the European Union, the European Regional Development Fund helps local areas stimulate their economic development by investing in projects which will support innovation, businesses, create jobs and local community regenerations. For more information visit https://www.gov.uk/european-growth-funding