Two Days for PAs - BARCELONA

Monday, 24 November 2014 at 09:30

-

Tuesday, 25 November 2014 at 17:00 (GMT)
Event Details
"TWO DAYS FOR PAs"

Two days of workshops specifically designed and targeted for Personal Assistants, Secretaries and Administrators.  Come and join like-minded professionals for training sessions that have been designed with you in mind!  The course will be delivered by Angela Garry, the world's most connected Trainer of Personal Assistants - an award-winning PA herself.  The course will be delivered in English throughout, with accompanying course notes in English.
Having successfully delivered courses to over a thousand PAs and Admins since 2010, this is one of a series of two-day events offered by Angela Garry, CEO of Pica Aurum, globally during 2014 / 2015. Attendees will enjoy a variety of presentation styles, training tools, case studies and discussions on best practice, with ample time for networking.
This two-day course will run from 9:30 to 5:00 pm on Monday 24 and Tuesday 25 November 2014 at the Melia Barcelona Sarria hotel, in Barcelona, Spain.
A training programme (in PDF format), including Testimonials from attendees on prior courses can be downloaded by clicking here.
Attendance:
'EARLY BIRD' RATES are available for bookings made by end of Monday 20 October 2014: €350 per person.
REGULAR RATES apply to bookings made between Tuesday 21 October and Mon 10 November 2014: €400 per person.
'LAST WEEK' RATES apply to bookings made between Tuesday 11 November and Wednesday 19 November 2014: €450 per person.
Discounts can be negotiated for group bookings - contact enquiries@picaaurum.com to discuss.
Course programme:
 DAY ONE:
BE A MULTI-TASKING MIRACLE-MAKING PA
Standard "Time management" techniques won't help you: it's "YOU Management" that you really need!  Almost every course or conference programme will push you in the direction of Time Management.  Time management techniques can work very well for highly powered Executives to manage their day, chopping out the smaller tasks, creating more time for larger tasks, etc - whilst their Assistant carries out all everything else that is necessary.
However, courses geared purely towards Time Management aren't usually suited to the role of Personal or Executive Assistant, and what they don't generally teach is how to manage YOURSELF under the stream of constant interruptions that are the very nature of your intensely busy role.
One of your primary purposes as the Executive's Assistant is to "mop up" everything and to cope with constant interruptions including telephone calls, emails, visits to the office, and even the boss himself. These are tasks that cannot be reduced in many cases, as they are the minutiae necessary in order for us to support the Executive who is running the organisation.

The workshop will include varying methods for:
dealing with time-wasters, interruptions, constant phone calls and stands of visitors to your office;

working with toxic colleagues, awkward management styles and difficult customers;

handling multiple requests for your time and working for several managers;

juggling large numbers of tasks whilst keeping a clear head;

coping with an Executive's ridiculously busy inbox as well as your own;
and most of all,
methods for ensuring that you can maintain a level of sanity, keep a healthy work/life balance and demonstrate whole-hearted professionalism throughout.
In short, this is a masterclass on multi-tasking in extremis.
DAY TWO:
PROJECT MANAGEMENT FOR PAs / EAs
Whether you're an administrative assistant, secretary, executive secretary or another member of the administrative support staff, this one-day course will give you the skills that spell project management success — scheduling, budgeting and planning, whilst understanding, developing and working with realistic project plans. The day will offer insight into how project management for administrative professionals can help you take a project from conception to completion.
Course content: 
Defining project management: Planning and controlling projects; Meeting project objectives; Solving project problems; Managing time and priorities; Coordinating work done by others; Improving communication skills in relation to projects
Project Planning: Generating a Project Plan; The importance of Phases; Implementing the Plan; Management of Risk; Project Team Roles; The Critical Path
Running the Project: Posting Project Progress; Project Controls; Managing Variance; Reporting; Closing the Project; Post Project Review; Learning from each project
Vital tools will be included to assist with brain-storming, mind-mapping, Gantt charts, SWOT and PESTLE analysis, problem-solving and decision-making.
Inclusions / exclusions:
Full course handouts plus attendance certificates will be issued to all attendees.
Refreshments on arrival, during the morning break, lunch and afternoon break are included on both days.
Dress code throughout: smart / casual.
The venue for this training course will be the Melia Barcelona Sarria hotel in Barcelona, Spain (http://www.melia.com/en/hotels/spain/barcelona/melia-barcelona/index.html).

EXCLUDED: Attendees are responsible for their own accommodation / transport / travel VISAs.
PLEASE NOTE: Payments via Paypal or cheque / cash on arrival.  Non-payment will result in refusal of entry.

Terms and conditions of course bookings:
1. Course bookings must be made in advance via Eventbrite's online bookings system.
2. Cancellations made two weeks (or more) before the event will be refunded at 50% of fee value.
3. Cancellations made less than two weeks before the event will be non-refundable.
4. Attendee substitutions may be made before the event with no additional charge.
5. Payment must be made either BEFORE the event via Paypal or ON ARRIVAL via cheque or cash. If you require an invoice, please contact enquiries@picaaurum.com but please check in advance that your Finance department can make payment on or by the course commencement date.

6. In the event of very low subscription, we reserve the right to cancel the course - with full refund being payable in lieu of any bookings made - or to postpone the course to alternative dates.

7. This course (and further training) will be offered in additional venues globally during 2014 / 2015. If you are unable to attend this particular event, please check www.picaaurum.com for dates and venues of future courses.
8. Bespoke courses are also available at your own organisation - contact Angela Garry for details.

9. For queries or further information on this or any other Pica Aurum course, please contact Angela Garry by emailing enquiries@picaaurum.com or by telephoning +44-7707-688437.
10. Bookings must be made by close of business on Wednesday 19 November 2014.
// <![CDATA[ var sc_project=9912018; var sc_invisible=1; var sc_security="e114acdb"; var sc_https=1; var scJsHost = (("https:" == document.location.protocol) ? "https://secure." : "http://www."); document.write("</"+"script>"); // ]]>
When & Where

Melia Barcelona Sarria
Avinguda de Sarrià, 50
HB-003463 Barcelona 08029
Spain


Monday, 24 November 2014 at 09:30

-

Tuesday, 25 November 2014 at 17:00 (GMT)
Add to my calendar
Organiser
Angela Garry is an award-winning Personal Assistant and a fully qualified Teacher, who now runs a Training company working with PAs, EAs and Administrative Assistants worldwide.
She has over 24 years' experience in administration in England and Ireland, 18 of which were in PA roles.  She has worked in a range of organisations and industries including two global banks, a utility company, engineering consultancy, international seaport, government-sponsored employment training company, executive search group, two international banks, three Universities and latterly, five years building a new academy for 11 to 19 year olds in an inner city environment in the UK.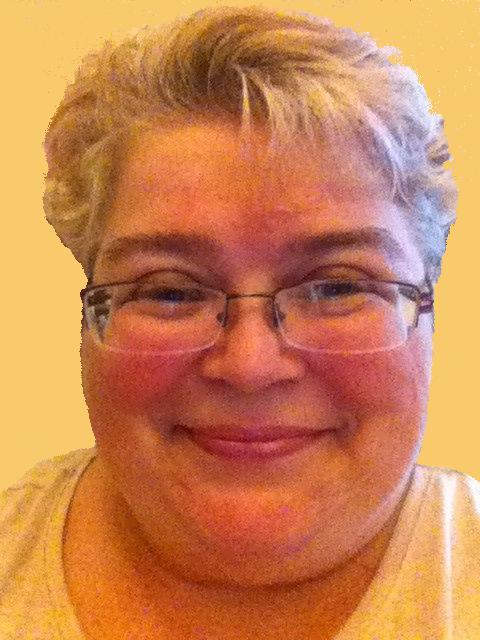 Shortlisted for both the UK "Headteachers' PA of the Year" and "The Times / Hays PA of the Year" awards in 2011, Angela has combined her teaching and PA skills to become a renowned trainer, mentor and coach for Personal Assistants, Secretaries and Administrators, delivering highly successful training / networking events and seminars for around 4,600 attendees worldwide. 
Angela has run workshops for corporate-based and charity attendees plus courses specifically designed for PAs and Administrators in Education in over 32 countries across Europe, Africa, the Middle East and Asia.
On LinkedIn, Angela is the most connected Personal Assistant and PA Trainer globally.
Angela's first book "Brave PAs" for PAs and secretaries working in education was published in March 2015. Book number two, "The PA / EA Circus", for staff in any type of organisation, was published in September 2015. In addition she is the Owner / Editor for 'EDPA', the leading magazine for PAs and Admins in Education, and has contributed to many other PA-related magazines globally.
Save