Description
A concert of classical music for two flutes and piano.
Gerda Wilcocks - flute
Judith Beton - flute
Gerry Scott - piano
All profits to Romsey Dementia Action Group
The program includes music in a variety of styles and time periods.
Fauré: Sicilienne
Mozart: Sonata KV 448
Delibes: Flower Duet
Zyman: Fantasia Mexicana
Interval
Bach: Sheep May Safely Graze
Schocker: Two Flutes (on the loose) in Fujian
Clarke: Maya
Schocker: There were Daffodils
Doppler: Andante and Rondo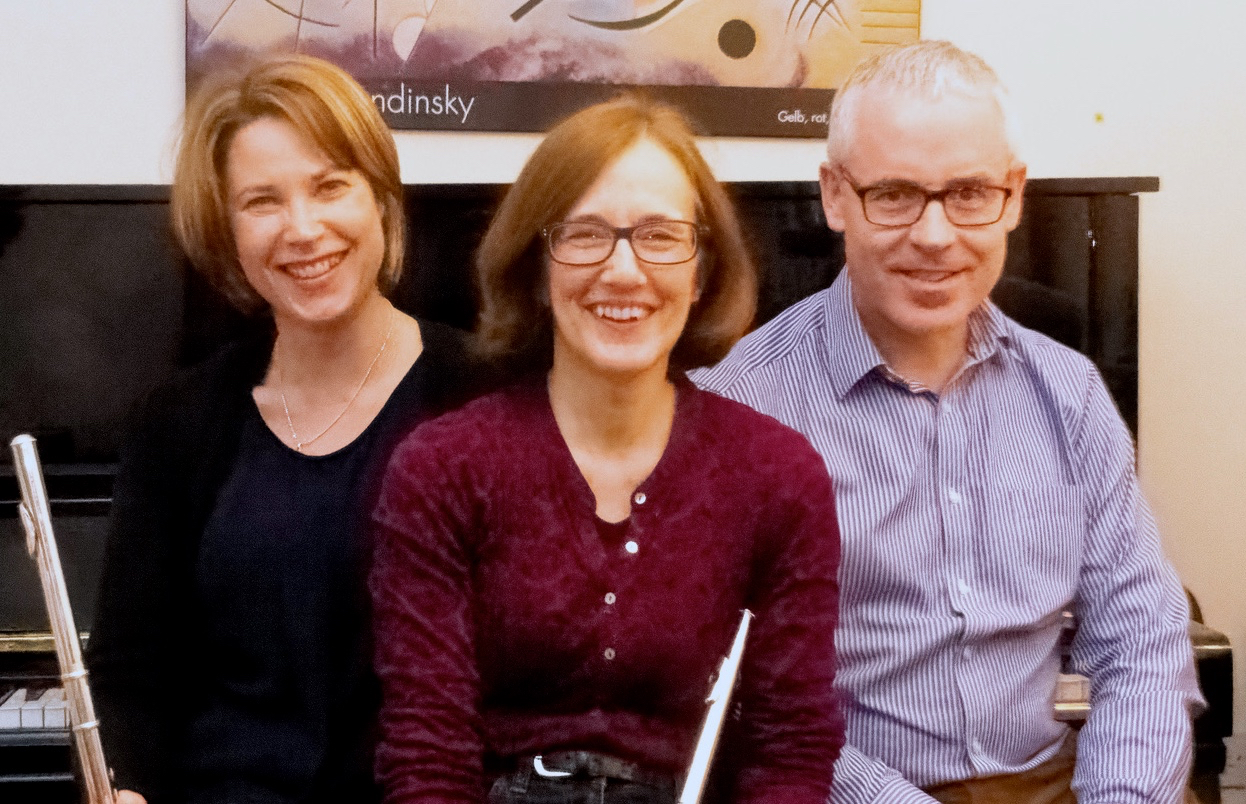 Gerda grew up in Pretoria, South Africa, and studied flute and piano at the University of Pretoria. After completing her M.Mus degree in flute performance, she moved to the UK. Gerda has a thriving private music studio, teaching individual flute and piano lessons to students between the ages of 5 and 60. When she is not teaching, she enjoys playing the flute at church services, care homes, fundraising concerts, solo recitals and orchestral concerts. Gerda regularly plays with London-based All Souls Orchestra.
Judith is originally from South Yorkshire, but has lived in Romsey for over 30 years. She works for Hampshire Music Service, teaching ukulele, African drums, keyboards and various other instruments to around 650 children a week! When not lying in a darkened room after that, she plays flute and piccolo with the City of Southampton Orchestra and Spike Island Ceilidh band.