Two 'How To' Days for Tomorrow's PA - EDINBURGH

Tuesday, 30 September 2014 at 09:30

-

Wednesday, 1 October 2014 at 17:00 (BST)
Event Details
"TWO 'HOW TO' DAYS FOR TOMORROW'S PA"

Two days of practical and essential 'how to' workshops specifically designed and targeted for Personal Assistants, Secretaries and Administrators.  Come and join like-minded professionals for training sessions that have been designed with you in mind!  The course will be delivered by Angela Garry, the world's most connected Trainer of Personal Assistants - an award-winning PA herself.  The course will be delivered in English throughout, with accompanying course notes in English.
Having successfully delivered courses to over two thousand PAs and Admins since 2010, this is the second in a series of two-day training programmes offered by Angela Garry, CEO of Pica Aurum, globally during 2014 / 2015. Attendees will enjoy a variety of presentation styles, training tools, case studies and discussions on best practice, with ample time for networking.
This two-day course will run from 9:30 to 5:00 pm on Tuesday 30 September and Wednesday 1 October 2014 at the Hilton Edinburgh Grosvenor hotel, in Edinburgh.
A training programme (in PDF format), including Testimonials from attendees on prior courses can be downloaded by clicking here.
Attendance:
EARLY BIRD RATES are available for bookings made by end of Wednesday 27 August 2014: £280 per person.
REGULAR RATES apply to bookings made between Thursday 28 August and Wednesday 17 September 2014: £320 per person.
LAST MINUTE RATES apply to bookings made between Thursday 18 and Wednesday 24 September 2014: £360 per person.
Discounts can be negotiated for group bookings - contact enquiries@picaaurum.com to discuss.
Course programme:
TWO DAYS OF ESSENTIAL 'HOW TO' SESSIONS

Vital seminars on how to move forward within your role: covering practical points, technological breakthroughs, utilising social media, building on your existing skills, managing change, and leading your manager to success.
Perfect Presentations.   Flipchart. Posters. Powerpoint. Prezi. What's best for which occasion, and what makes a "perfect" presentation?
Preparing for your appraisal –pulling together your achievements, aims and objectives for a yearly appraisal.
Increasing productivity with email – dealing with an overflowing inbox; linking emails, task lists and calendar items effectively; handling multiple email inboxes, 'de-cluttering'; email etiquette.
Creating and making the most of your purple folder – the "bible" for major aspects of your role.
Enhancing your minute-taking skills – and helping the Chairperson to run more successful meetings.
The role of Social Media in your organisation – how it can be used to assist in marketing and PR - and the role you can play in it.
Managing Change – when your company is restructuring, open your eyes to the potential within you, and manage change as and when it occurs.
Connecting and building relationships – networking and how it can change your life and how you approach your job;
plus methods for ensuring that you can maintain a level of sanity, keep a healthy work/life balance and demonstrate whole-hearted professionalism throughout.
Inclusions / exclusions:
Full course handouts plus attendance certificates will be issued to all attendees.
Refreshments on arrival, during the morning break, lunch and afternoon break are included on both days.
Dress code throughout: smart / casual.
The venue for this training course will be the Hilton Edinburgh Grosvenor hotel (http://www3.hilton.com/en/hotels/united-kingdom/hilton-edinburgh-grosvenor-EDNGRHN/index.html).

EXCLUDED: Attendees are responsible for their own accommodation / transport / travel VISAs.
PLEASE NOTE: Payments via Paypal or cheque / cash on arrival.  Non-payment will result in refusal of entry.

Terms and conditions of course bookings:
1. Course bookings are payable in advance via Eventbrite's online bookings system.
2. Cancellations made two weeks (or more) before the event will be refunded at 50% of fee value.
3. Cancellations made less than two weeks before the event will be non-refundable.
4. Attendee substitutions may be made before the event with no additional charge.
5. Payment must be made either BEFORE the event via Paypal or ON ARRIVAL via cheque or cash. If you require an invoice, please contact enquiries@picaaurum.com but please check in advance that your Finance department can make payment on or by the course commencement date.

6. In the event of very low subscription, we reserve the right to cancel the course - with full refund being payable in lieu of any bookings made - or to postpone the course to alternative dates.

7. This course (and further training) will be offered in additional venues globally during 2014 / 2015. If you are unable to attend this particular event, please check www.picaaurum.com for dates and venues of future courses.
8. Bespoke courses are also available at your own organisation - contact Angela Garry for details.

9. For queries or further information on this or any other Pica Aurum course, please contact Angela Garry by emailing enquiries@picaaurum.com or by telephoning +44-7707-688437.
10. Bookings must be made by close of business on Wednesday 24 September 2014.
// <![CDATA[ var sc_project=9912377; var sc_invisible=1; var sc_security="3eed0662"; var sc_https=1; var scJsHost = (("https:" == document.location.protocol) ? "https://secure." : "http://www."); document.write("</"+"script>"); // ]]>
When & Where

Hilton Edinburgh Grosvenor Hotel
Grosvenor Street
Haymarket
EH12 5EF Edinburgh
United Kingdom


Tuesday, 30 September 2014 at 09:30

-

Wednesday, 1 October 2014 at 17:00 (BST)
Add to my calendar
Organiser
Angela Garry, trading as Pica Aurum.
Angela Garry is an award-winning Personal Assistant and a fully qualified Teacher, who now runs a Training company working with PAs, EAs and Administrative Assistants worldwide.
She has over 24 years' experience in administration in England and Ireland, 18 of which were in PA roles.  She has worked in a range of organisations and industries including two global banks, a utility company, engineering consultancy, international seaport, government-sponsored employment training company, executive search group, two international banks, three Universities and latterly, five years building a new academy for 11 to 19 year olds in an inner city environment in the UK.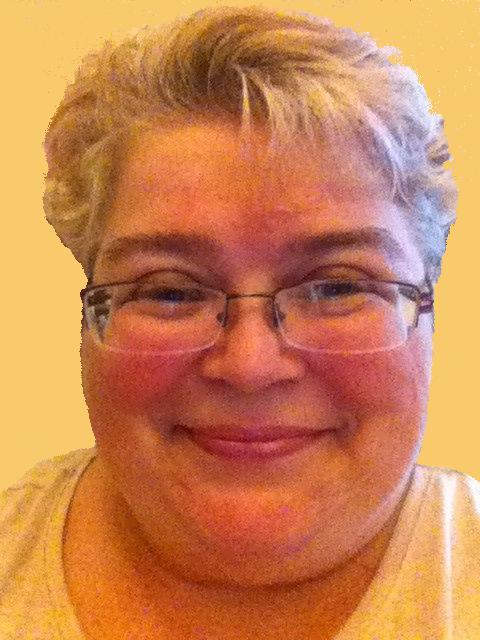 Shortlisted for both the UK "Headteachers' PA of the Year" and "The Times / Hays PA of the Year" awards in 2011, Angela has combined her teaching and PA skills to become a renowned trainer, mentor and coach for Personal Assistants, Secretaries and Administrators, delivering highly successful training / networking events and seminars for around 4,600 attendees worldwide. 
Angela has run workshops for corporate-based and charity attendees plus courses specifically designed for PAs and Administrators in Education in over 32 countries across Europe, Africa, the Middle East and Asia.
On LinkedIn, Angela is the most connected Personal Assistant and PA Trainer globally.
Angela's first book "Brave PAs" for PAs and secretaries working in education was published in March 2015. Book number two, "The PA / EA Circus", for staff in any type of organisation, was published in September 2015. In addition she is the Owner / Editor for 'EDPA', the leading magazine for PAs and Admins in Education, and has contributed to many other PA-related magazines globally.
Save
Two 'How To' Days for Tomorrow's PA - EDINBURGH