Explore the work of two titans of art with our Roman envoy, Olga! Join on Zoom - link below
About this event
Join us for a fascinating walk through the artistic heritage of two geniuses of the same name without whom Rome would not be the same.
Renaissance sculptor, painter and architect, Michelangelo Buonarotti, marked an era with most of his work done in the Eternal City. The frescoes in the Sistine Chapel, the initial project for the dome and the statue of Pietà at the St Peter's Basilica may be the most famous, but we will also talk about his revolutionary architectural project of the Capitoline Hill, the transformation of the ancient Roman Baths of Diocletian into a church and the iconic statue of Moses at the Basilica of St. Peter in Chains.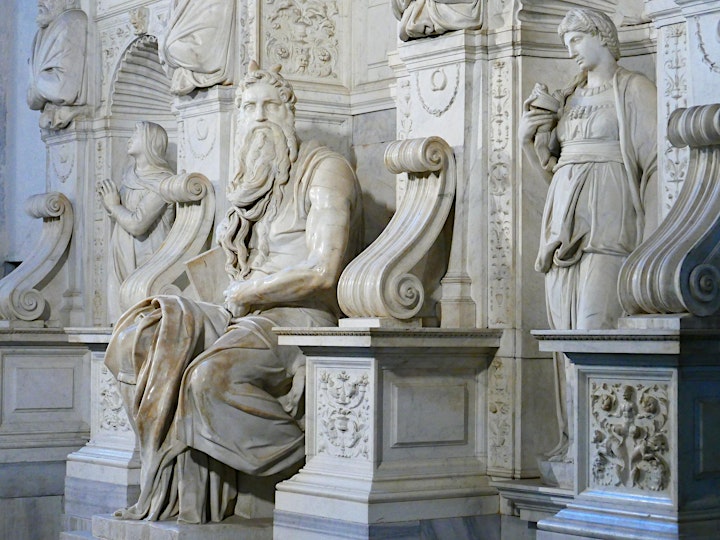 Another genius who represented a turning point in the history of painting was Michelangelo Merisi, better known as Caravaggio.
Twenty five of his paintings, divided between the churches, palaces and museums in Rome, have been attracting the connoisseurs and novel art-lovers alike. Every exhibition that mentions his name has been a blockbuster.
His gory, realistic, strikingly lit and sometimes blasphemous representations of religious motives may not have met everyone's approval, but neither his art nor his short and violent life left anyone indifferent.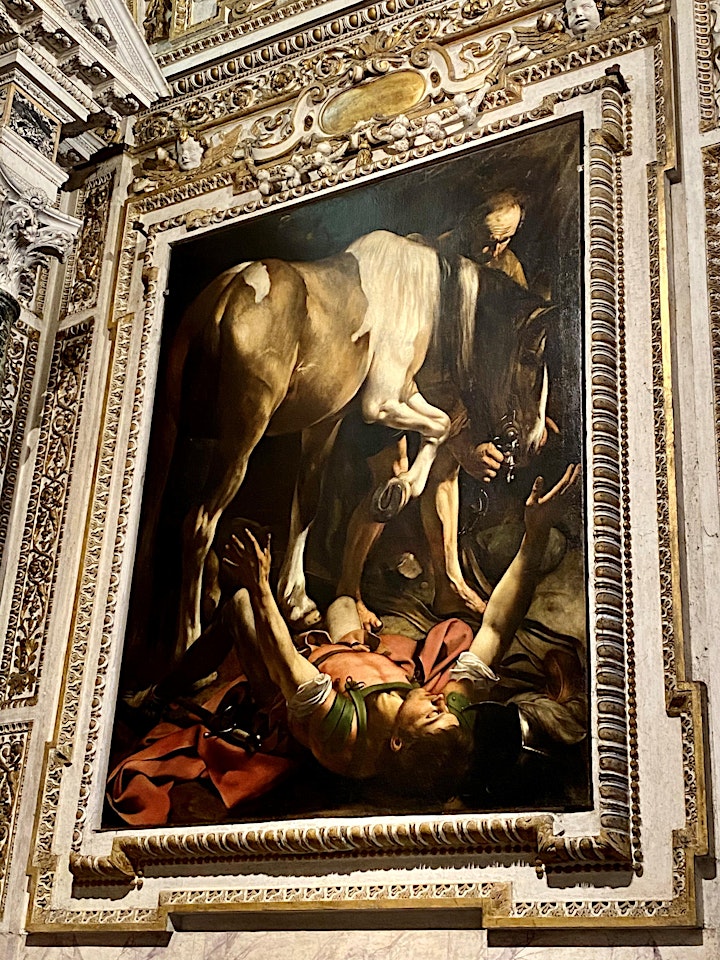 Born a century apart, the two Michelangelos of Rome introduced innovations without which it would be difficult to imagine the direction the history of art would take.
This illustrated tour will let you browse through the most famous and striking of their works, trying to capture the ways in which they influenced how we perceive sculpture, painting and architecture today.
About the speaker:
Olga Cuckovic is a licensed Tour Guide of Rome and the Vatican City and has managed tours in Italy, Central Europe, Croatia and Bosnia for over 30 years, working for one of the best US tour operators for luxury travel, Tauck, as coordinator and a guide. She specialises in private tours for families and individual custom-made itineraries.
A lover of art, she obtained her Master's degree in Arts Management at the American University of Rome. She is fluent in several languages and is rightly proud of her TEFL certificate, which she gained in the lockdown.
website: www.olgarome.com
Facebook: Olga Cuckovic
Instagram: @olgaromeofficial
Please note this will be a Zoom webinar. You will not be invited to use your audio or cameras but can ask your questions or give your comments through the Q&A chat.
All those who book will receive the LINK TO JOIN in an email from the library prior to the event
Please note: There will be NO recording sent out after the event.