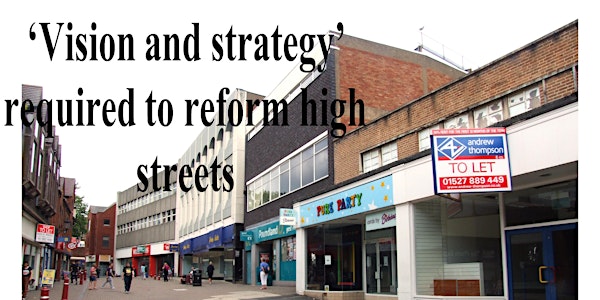 TWSW Webinar Series 2 No. 3/6 Reviving Town Centres and Public transport
Reviving our Towns: TWSW ask if Towns and High Street have stronger futures with public transport included in their revival plans
About this event
What is our vision for town centres going forward? Are there places where enough common ground exists to execute a plan which will work for the communities going forward?
Swindon has a plan - could part of it work for you?
Swindon will be spending a large chunk of the High Streets recovery fund. The Swindon team have demonstrated a strong understanding of the geographical context of their towns setting and this is reflected by the inclusion of public transport in their plan.
We welcome Paddy Bradley from SWLEP (Swindon Local Enterprise Partnership) to kick off this fireside chat.
https://www.theguardian.com/business/2020/dec/26/high-streets-england-recovery-fund