Description
Global Leaders Engage with Budapest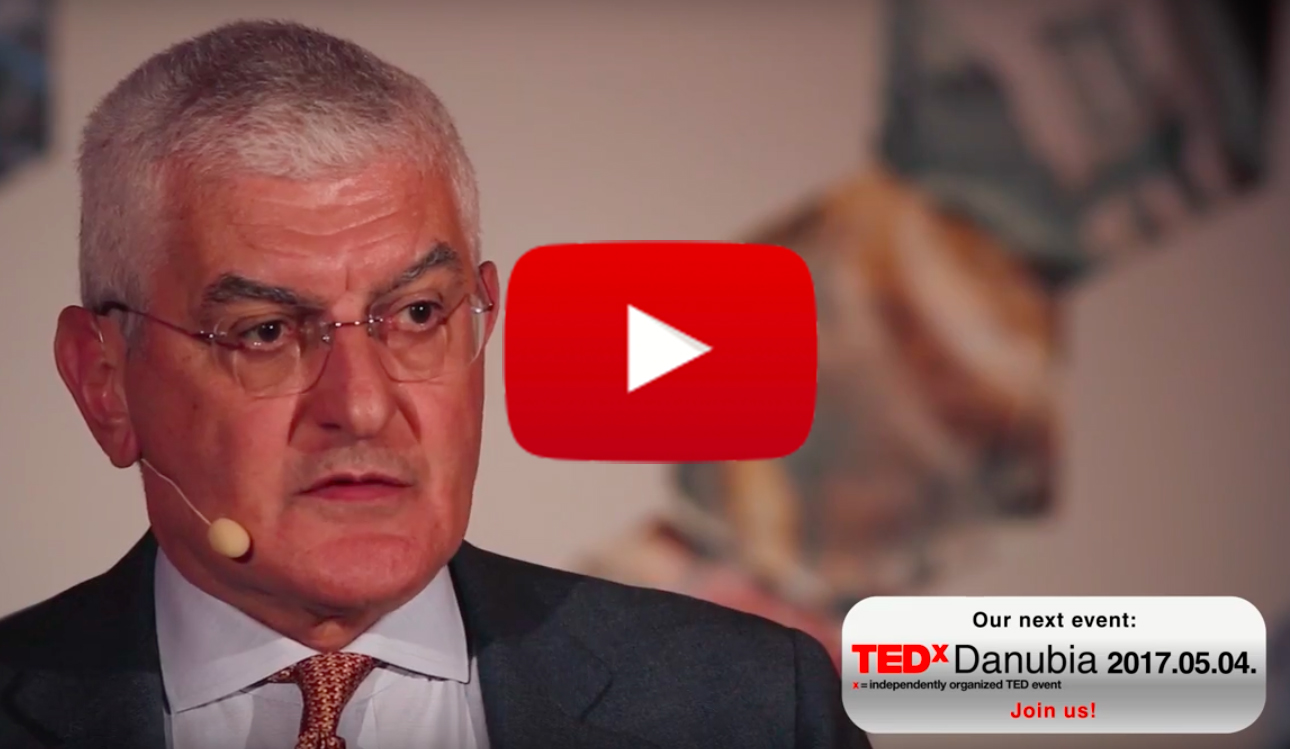 What does a global leader do in Budapest?
We've launched the TXD Executive Salon series with Nani Beccalli -- a true global leader with 40 years of experience at GE.
The event was held on 25 January 2017 in ImpactHub, home of several startups and other innovative companies with a social agenda in downtown Budapest. The unique initiative invites 'Global Leaders on the CEE Stage' to deliver a succinct talk, followed by an open debate and networking. Our goal is to facilitate the discussion around the future of CEE, a special economic area, and assist in developing a winning formula for the region's future economy together with its global and local partners.
We - all who live here - have certain responsibility for how the current tectonic global changes take shape, while we can only survive if we act and play a leading role in the European digitalisation.
We consider it a positive sign that the 6000-member Hungarian Economic Association partnered with us.
Join us and share the video with your friends to make CEE and #HungaryGoGlobal!
Csaba Mányai founder, curator and Eszter Szabó, initiator of TXD Salon series
Our goal is to create a platform, which gives you direct access to people, who shape the global economy. The impactful doers not the theorists.
Nani Beccalli is the owner of Swiss based Falco Enterprises AG, which operates in the private equity sector to acquire, manage and dispose of industrial investments globally. His current positions include being Senior Operating Executive at Rhône Group, President of ENAV S.p.A.; Chairman of ASK Chemicals and Ranpak Corp, amongst other advisory and board member roles. Formerly he served as Senior Vice President of international operations and European CEO for General Electric (the world's largest digital industrial company, with 90 000 European employees) along with a number of other high-level leadership positions during his 40 years with the company. He also served on the Science and Technology Advisory Council to European Commission President Barroso and as counselor for several ministers and prime ministers around Europe.
Want to know more about him? Please find Nani Beccalli's profile at https://en.wikipedia.org/wiki/Nani_Beccalli


Look Behind the Scenes of Globalization
Hungary as an important player of the Central Eastern European (CEE) economic region is especially interested in this topic in the light of the recent social and political dynamics reflecting a changing attitude towards globalization.
Join the discussion.
The event will be held in English. We will start sharp. A short talk will be followed by Q&A and networking. Please prepare to engage in the conversation.
Join us for the 1st Global Leaders on the CEE Stage TXD Executive Salon!
We will host high-profile global leaders to share their insights and future-cast wisdom on business, global trends and the digital transformation. We will provide you with the opportunity to ask the questions following a speech during an extensive Q&A followed by networking over a glass of great Hungarian wine.
Obtaining your tickets
We plan to accept the first 60 participants to ensure an exclusive dialogue. Purchase your tickets through our event site. You can pay by logging into your PayPal account or choose "Guest Checkout" to enter your credit card details directly.
Program and timing
15:30 - 16:00 - Arrival - Please be on time. We will start at 16.00 sharp.
16:00 - 16:20 - Nani Beccalli's talk
16:20 - 17:00 - Floor opens for Q&A - Please be prepared to ask questions.
17:00 - onwards - Networking