Location
Caius House Youth Centre
2 Holman Road
London
SW11 3RL
United Kingdom
Sign up for a weekly basketball scrimmage with a coach! Under 18's only.
About this event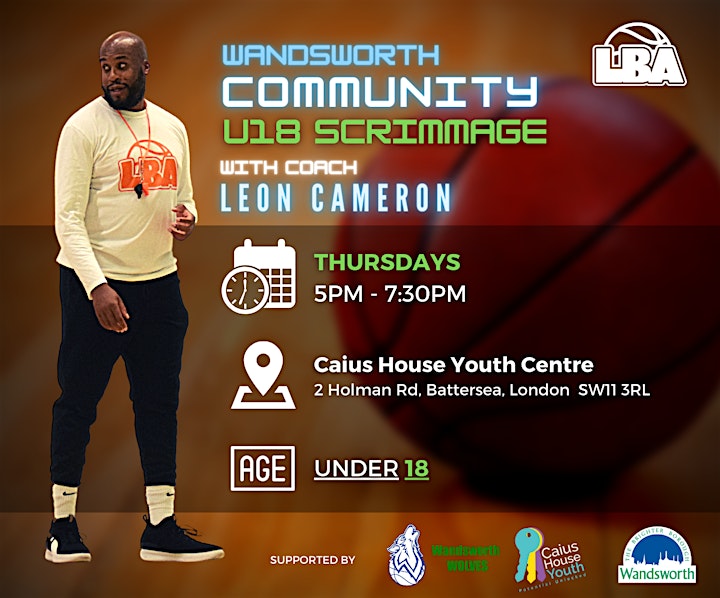 Donations welcome!
To keep the quality high and the price low for the community we ask for donations. If you would like to sponsor this event or in any other way we currently have a number of sensational options. To donate, click here.
LIMITED SPACES AVAILABLE! SIGN UP NOW!
Session Details
Coach: Leon Cameron
Day: Every Thursday
Time**: 5:00 PM - 7:30 PM (2 hours 30 minutes)
Location: Caius* House Youth Centre, 2 Holman Road, London, SW11 3RL
Age Category: Under 18's
Gender: Mixed
Entry fee: Free
* 'Caius' is pronounced as 'keys'
** PLEASE NOTE: Tickets will be cancelled if you do not arrive within 30 minutes after the session start time to allow others to fill your spot. You will have to register for tickets again to be able to participate in the session.
Follow Caius House
Follow LBA