#U2B2018 - University2Business

Tuesday, 5 June 2018 from 08:30 to 12:30 (BST)
Event Details
#U2B2018 provides businesses the opportunity to view and experience the University and explore how you can collaborate with us
.
If you have ever wondered what the university could do for you, make 2018 the year that your business explores the opportunity to work with the University of Portsmouth.
Take a moment to read through the extensive list of sessions we have on offer throughout the morning and then select which session(s) you'd like to attend when you register.
Please note, not all sessions are available in all time-slots. 
Additive manufacturing and 3D printing
From rocket engines to human organs, from cars to prosthetics, from houses to miniature spinnaker tower models!! Additive manufacturing is revolutionising the world around us.
Join us at this highly interactive session and watch some of these technologies in action in our 3D printing lab. Learn about their commercial application and experience a variety of products that we have made from polymers and metals using our 3D printing capabilities including Fused Deposition Modelling, Multijet multi material printing, Direct Metal Laser Sintering, and also hear about how we can help your businesses.
Time Slot 1 (9.00am) and Time Slot 3 (10.30am) 
Artificial Intelligence and its Practical Applications
Everyone is talking about Artificial intelligence (AI). However, sometimes the distinction between what AI can do now and what it might do in the future is lost among all the hype. This talk will take a practical view of AI as a useful tool for solving real-world problems. It will be argued in this presentation that a practical intelligent system needs to draw on a variety of AI techniques within a hybrid system. Several wide-ranging examples will be presented, including medical diagnosis, logistics planning, control of specialised manufacturing processes, and fault detection.
Time Slot 1 (9.00am) and Time Slot 3 (10.30am) 
Augmented and Mixed Reality Applications in Architectural, Engineering and Construction Industry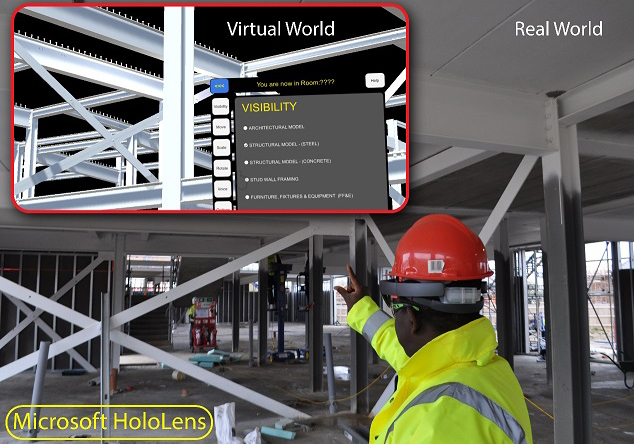 Virtual, augmented and mixed realities are becoming the technologies of choice in most sectors of the economy. As far as the Architectural, Engineering and Construction (AEC) industry is concerned, these are emerging technologies. In this interactive demonstration session, you will have the opportunity of hands-on exploration of the use of these technologies in construction.
The demo opportunity includes:
• The use of Microsoft HoloLens headset to explore building construction projects from construction to operational phase.
• The use of mobile phones (android and iOS) and other mobile devices such as tablets to augment real world construction components with virtual components and information.
During this session, you will have the opportunity to discuss how we can help you develop such applications for your business.
Time Slot 2 (9.45am), Time Slot 3 (10.30 am) and Time Slot 4 (11.15am)
Bloomberg simulation suite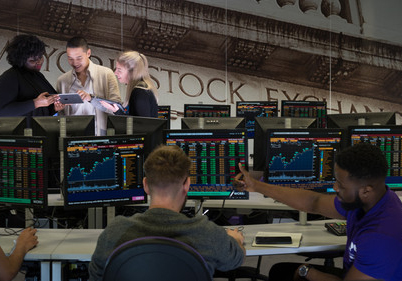 Our Bloomberg Suite houses 21 terminals, identical to those used by over quarter of a million financial professionals and city traders daily to make fast-paced investment, trading and financial decisions. 
Join us in a light-hearted, interactive session led by Professor Andrew Wood, Head of Accounting and Financial Management, in which you'll gain hands-on experience of how our students monitor real-time business and financial data. Due to legal restrictions, we can't use the Bloomberg suite for business purposes so this facility isn't for hire - this session is solely for interest. 
Time Slot 1 (9.00am)  
Cell Block Studios: Unique Space for Digital Creatives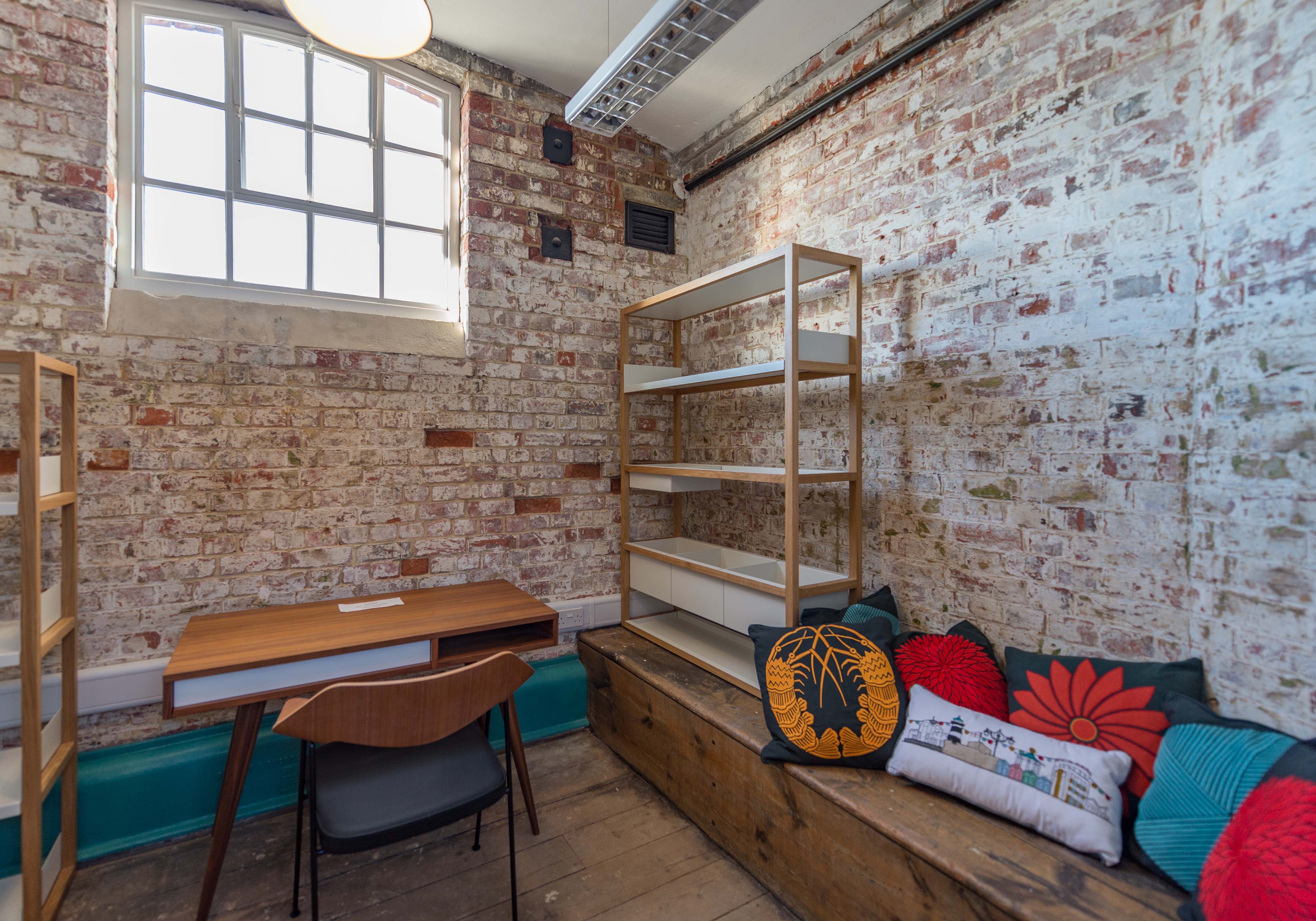 A chance to look around the University's creative space designed for digital creative businesses.
​Cell Block Studios are located at Portsmouth's Historic Dockyard and provide a unique space for businesses to grow. The studios offer a welcoming community that also promotes interaction and collaboration on projects between the varieties of businesses.
This visit will give you a full tour of the work space - each office is a converted prison cell in the Grade 1 listed converted Victorian Naval Prison. Staff here will show you around the entire site where you can get a taste of what it is like to work in such a unique setting!
Time Slot 1 (9.00am), Time Slot 2 (9.45am), and Time Slot 4 (11.15am)
Cultural and Creative Industries: What can they do for you? 
Pippa Bostock, Collaboration Manager for the Faculty of Creative and Cultural Industries, highlights how the diverse expertise and state of the art technologies can help you as a business. This presentation will include case studies of recent successful collaborations, and an overview as to how the University can unlock access to funding. A broad range of ways to engage with the University will be highlighted, with a specificity in relation to the Creative Industries. 
Time Slot 1 (9.00am) and Time Slot 2 (9.45am)
Collaborate with Us
Join staff members of the University's Research and Innovation Services department to find out more about the many opportunities there are for external organisations and businesses to work with us.
The session will provide information on the following:

Government funded research and development

Continuing Professional Development and short courses

Contract research and development

Regional Growth Funds and projects

Innovation Vouchers

Consultancy

Facilities hire

Collaborative working spaces

Start up business support

Student work placements

Student projects
There will be the opportunity for Q and A in the session and to arrange follow-up 1:1 meetings to explore collaborative working requests and ideas.
Time Slot 1 (9.00am), Time Slot 2 (9.45am) and Time Slot 3 (10.30am)
Cybercrime awareness and resilience for businesses
The Cybercrime Awareness Clinic: Raising awareness of and building resilience to cybercrime for small / medium organisations.
The Cybercrime Awareness Clinic, based in the Institute of Criminal Justice Studies and supported by Hampshire Constabulary, provides advice, education and training to small / medium organisations to help raise awareness of and build resilience to cybercrime. The clinic also conducts research to help improve the quality and delivery of cybercrime advice in the future.
A short presentation will outline the work of the clinic and highlight a few low-cost, simple actions you can take to help reduce the risk of your organisation being affected by cybercrime. After the presentation, come and meet members of the clinic team to test out your cybercrime knowledge with our quiz and find out how to access further support and advice.
Time Slot 4 (11:15am)
Data Science: Discovery in astronomy and beyond....
The volumes of data we collect held by businesses is growing at a phenomenal rate. Organisations are holding ever larger volumes of data in structured and unstructured formats. It is generally accepted that the size of the digital universe will double every two years.
Data science can work with this data to gain a greater understanding than ever before. Even before the term data science entered common usage astronomers have been managing, analysing and visualising large, and often noisy, data sets in their research on a daily basis.The Institute of Cosmology and Gravitation is now using the expertise developed in their world-leading research to work with business.
Come and hear how data tools developed to understand how the science of the universe can be applied to real-world business problems.
Time Slot 2 (9:45am) and Time slot 4 (11:15am)
Degree Apprenticeships with Hampshire Chamber
Degree Apprenticeships represent a key opportunity for companies and employees alike. They provide the chance to upskill staff to reach new capabilities and further enhance their value to their company, as well as an opportunity to bring new talent in. This session will provide further understanding into what a Degree Apprenticeship can provide for your staff and your business and how the University of Portsmouth can help facilitate this.
Tom Colbeck, Degree Apprentice and Membership Executive, and Maureen Frost, Chief Executive at Hampshire Chamber, will give an update on how the Degree Apprenticeship scheme has worked for them and their company. The Degree Apprenticeship Team will also explain how Degree Apprenticeships are developing and the services that the University can offer to support this.
Time Slot 1 (9:00am) and Time Slot 2 (9:45am)

Degree Apprenticeships with GetMyFirstJob
Degree Apprenticeships represent a key opportunity for companies and employees alike. They provide the chance to upskill staff to reach new capabilities and further enhance their value to their company, as well as an opportunity to bring new talent in. This session will provide further understanding into what a Degree Apprenticeship can provide for your staff and your business and how the University of Portsmouth can help facilitate this.
GetMyFirstJob will give a presentation on how they are spending their apprenticeship levy and the impact it has had on their organisation. The Degree Apprenticeship Team will also explain how Degree Apprenticeships are developing and the services that the University can offer to support this.
Time Slot 3 (10.30am)
Degree Apprenticeships: Furthering collaboration between Employers and Universities
Becky Quew-Jones - Programme Director Degree Apprenticeships at Business and Law
The government has set an ambitious target for apprenticeships in England and at same time the apprenticeship levy is encouraging many employers, including Universities to consider offering apprenticeships at degree level and above. Since September 2016 the Business and Law Faculty at University of Portsmouth have collaborated with employers, as the purchaser, to develop higher education tailored to their needs. During the presentation I will share some of the current practices of design and delivery of the Degree Apprenticeship Programme but also hoping for discussion on how we can encourage further collaboration between employers and Universities in the future.
Time Slot 4 (11.15am) 

Discover advanced imaging at the Zeiss Global Centre
The Zeiss Global Centre (ZGC) was established in 2016 through a strategic collaboration between the School of Engineering at the University of Portsmouth (UoP) and Carl Zeiss Ltd. Since then, the ZGC gained an international reputation in the area of 3D/4D mechanical imaging, digital volume correlation (DVC) and correlative microscopy mainly dedicated to biological structures and bio-inspired materials.
The ZGC is equipped with the latest sub-micron resolution 3D x-ray microscopy and in-situ mechanical testing technology, as well as high-performance computing facilities and licensed software for accurate image post-processing and analysis. In addition, the centre is enabling correlative imaging workflows through different systems (i.e. confocal, x-ray and electron microscopes) available at UoP. The ZGC also offers excellent training and consultancy opportunities for academic and industrial collaborators.
The session will give an insight of the latest cutting-edge technology in image analysis and manipulation. A guided tour of the facilities will be possible on the day, with demos and hands-on activities.
Time Slot 2 (9.45am) and Time Slot 4 (11.15am)
The Forensic Innovation Centre: Opportunities for your business through an academic partnership
Presentation (30 mins): Paul Smith, Principal Lecturer at the Institute of Criminal Justice Studies and Samantha Howard, Scientific Support Services Manager, Hampshire Constabulary, invite you to an interactive session based on the Forensic Innovation Centre, a partnership in Police Scientific Services and academia. The partnership focuses on enhancing education, innovation and research across the sector. Whatever your business interests, you will see how students are taking part in placement and internship opportunities with a remit to learn from experience and take part in applied research and how this can be used to benefit the core business of any organisation.
With testimonies from the project leads, from students and through case examples you will see how the formalised partnership, the first of its kind in the country, is providing distinct business benefits for the organisations and is providing students with the best opportunities for employment after their degree. Our 30 minute presentation will be followed by an informal interactive display where delegates can meet the students, project leads and view interactive displays showcasing the inner workings of the FIC.
Time Slot 4 (11.15am)
Healthcare Simulation Suite
The Healthcare Simulation Suite plays an active part in educating nursing students and in training teams of healthcare professionals. 
During the tour you will visit a range of practice areas including simulated hospital wards, GP suites, a care home and flat. 
The different areas have been created to give a realistic experience of what it is like to practice in these environments. We also use a range of manikins which support the learning experience through mimicking normal body functions, including breathing and pulse rate or responding to medications.
Time Slot 3 (10.30am) 
How can big data save lives?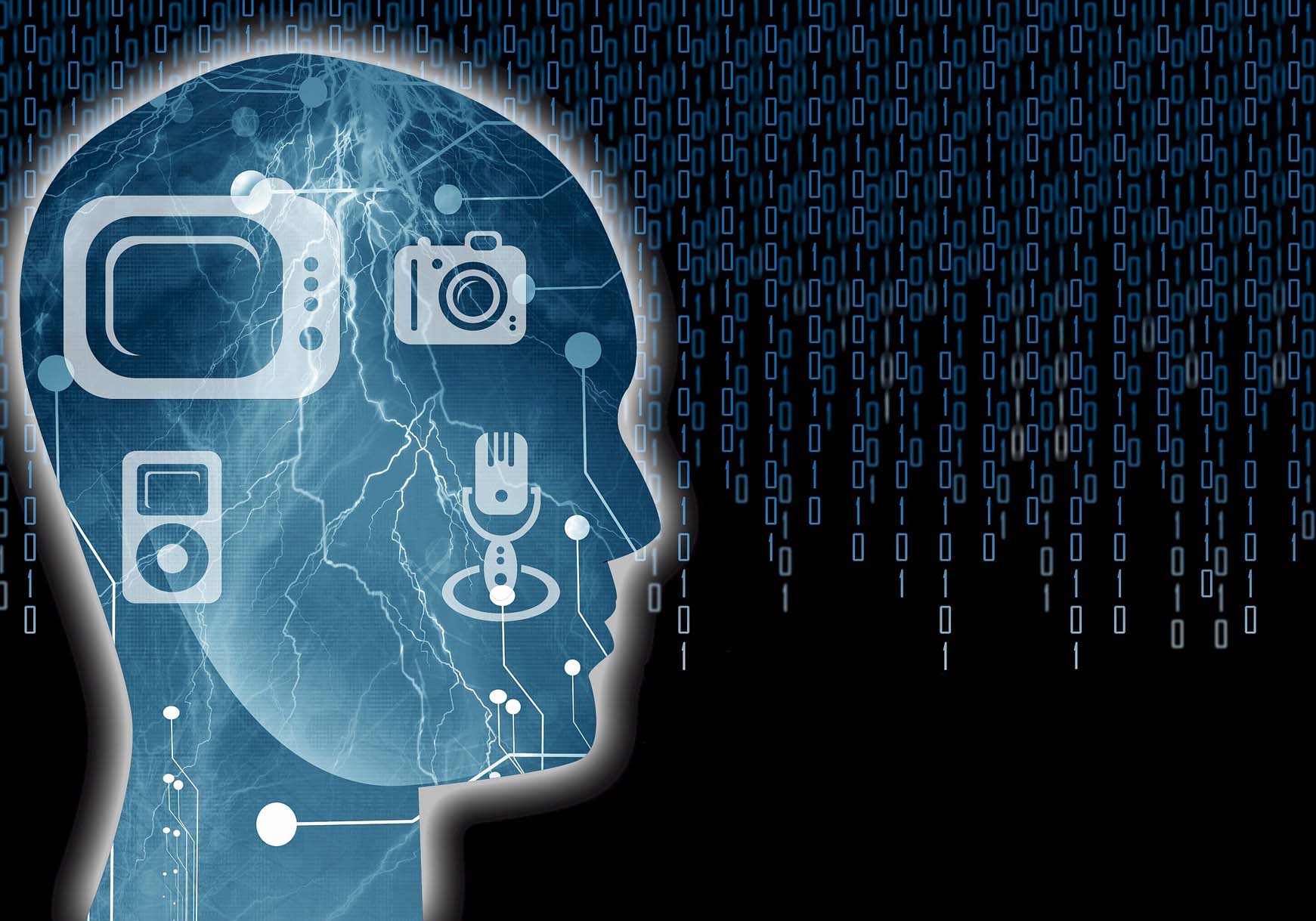 The Centre for Healthcare Modelling and Informatics is renowned for its work on clinical outcome modelling – using healthcare data to assist clinicians to identify patients who are at higher risk of some (usually adverse) outcome.
Previous work led to the adoption by all hospitals in England and Wales of what is known as the National Early Warning Score (NEWS). NEWS converts vital signs measurements (e.g. pulse, blood pressure, temperature) into a simple numeric indicator of the seriousness of a patient's condition, enabling prioritisation of care.
We will be talking about our partnership with a company that developed a means of collecting vital signs data at the bedside, and the hospital where the data was collected. We are keen to collaborate with NHS organisations to see how their data can be translated into effective changes in practice, and with companies developing new technologies for collecting and/or analysing clinical data.
Time Slot 1 (9.00am) and Time Slot 3 (10.30am)

FULLY BOOKED - How can you work with the next generation of entrepreneurs?
Come and visit us at nest, the vibrant startup incubator exclusively for students and graduates of the University of Portsmouth.
We are here to help our students and recent graduates get an idea off the ground, or take an existing startup to the next level. We offer advice and support, workshops, co-working space, networking opportunities and a whole host of useful resources.
nest builders are collaborative, innovative, and ambitious forward thinkers. Why not come and see where they make their ideas happen.
Whether they are designers, engineers, social entrepreneurs, artists, marketers, or small business leaders the opportunities to engage are endless.
nest works with many external mentors, guest speakers, sponsors. We would like to invite you to visit us and explore how you could support this next generation of young entrepreneurs or simply access their skills and expertise to help move your own business forward.
This visit will form part of the Innovation Space tour.

How Language Students become Successful Communicators
Presentation (15 mins): The School of Languages and Area Studies invites you to come and gain an insight into how our language undergraduate students develop strong presentation, communication, interpersonal and intercultural skills throughout the duration of their degree. Becoming strong and effective communicators is especially important in today's world of work and these skills are especially sought after by employers and recruiters. This is why we put a strong emphasis on training our students to develop these key skills. We strongly believe that our students need to learn to become powerful communicators in the language(s) they study but also in English so that they are fully equipped to enter the world of work. During this session, you will be able to get a concrete understanding of how we train our students to become successful communicators through a variety of tasks in which they engage and how these can be valuable for you.
Time Slot 1 (09.00am) 

Human performance in extreme and not so extreme environments
A guided tour around the world class laboratory facilities in the Department of Sport and Exercise Science where we work across the physical activity spectrum, from Olympic champions to those with chronic diseases. Get a greater understanding of our research and the range of applications that this research has for enhancing performance, improving health, increasing safety and informing equipment design.
Time Slot 2 (9.45am)

Institute of Industrial Research: Delivering Practical Machine Learning Solutions for Industry
Many visionary companies such as Google, Amazon, etc. have realised the potential of big data and analytics in gaining competitive advantage, in part because they have the resources to create large data science and machine learning teams. SMEs typically don't have access to such resources so how can they gain access to some of the benefits of the current AI revolution?
The Institute of Industrial Research has been delivering big data and machine learning solutions to local companies for over 10 years through its comprehensive programme of applied research.
This session, brought to you by the researchers in the team, will highlight some of the key challenges facing companies today and will showcase examples of how the IIR has helped to address research and development challenges linked to big data and machine learning.
Time Slot 1 (9.00am) and Time Slot 3( 10.30 am)  
FULLY BOOKED - Innovation space: Co-working and office space for businesses
Innovation Space is one of the Universities four business centres. Aimed at start-ups and small businesses, Innovation Space is a collaborative work space offering flexible memberships to support small businesses growth.
This visit will give you a full tour of the work space so that you get an idea of what it is like to work in a co-working space. During the tour you will be able to find out about the different memberships available, hear about the free events programme and ask any questions you may have. There will also be a visit to the Nest team; the start-up incubator exclusively for students and graduates of the University of Portsmouth.
Time Slot 1 (9.00am) and Time Slot 3 (10.30am)

Interpreting for Business: How an interpreter can help you to communicate with your international clients confidently and effectively
Presentation (15 mins): The School of Languages and Area Studies invites you to find out how an interpreter can help you to get your ideas across clearly and accurately in an international business meeting, negotiation, presentation or press conference. In scenarios where accurate multilingual communication is required, interpreters have the linguistic flexibility and cultural awareness to help you present your company in the best possible light and to put your overseas clients at ease. Using our state-of-the-art interpreting suite, we train our students to cope confidently and flexibly with a range of real life interpreting scenarios, including liaison and conference interpreting. We can also provide advice on how to work efficiently with professional interpreters to achieve successful outcomes. 
Time Slot 2 (9.45am) 

Law Courts, Small Claims, Employment Tribunals - How to avoid them! 
Presentation: Bernard Davis, Principal Lecturer at the Portsmouth Law School, invites you to an interactive session which shows how we can give you a little legal knowledge which will enable you to avoid a lot of costly and worrying legal trouble down the line! Whatever your business role, a little legal knowledge helps. You need to negotiate - to make a deal. You will be making contracts with customers or clients. You may rent premises. You may have some employees. Is your company governed properly? These issues arise in any business setting and they all create legal rights and obligations. We can help you be better informed and help you run your business more effectively.
Time Slot 1 (9.00am) and Time Slot 2 (9.45am)
Law Courts, Small Claims, Employment Tribunals - Sometimes you cannot avoid them!
Our courtroom complex is equipped with state-of-the art IT equipment. 
Presentation: Bernard Davis, Principal Lecturer at the Portsmouth Law School, invites you to attend an interactive session based in our courtroom. Sometimes there will be a dispute. Someone sues you - or you need to take legal proceedings. No-one wants to go to a court or tribunal. Hear how we can offer training in Dispute Resolution, especially mediation and arbitration. Most cases are resolved without a hearing in this way, but what if you do need to attend a court or tribunal? Some of our staff are professionally qualified with significant experience in court. In the very realistic environment of our courtroom we can practical experience help you prepare to give evidence or even represent yourself in simple cases. 
Time Slot 3 (10.30am) and Time Slot 4 (11.15am) 
Leadership training: Take me to your Leader
Join James McCalman, Professor of Leadership, for a whirlwind workshop focusing on your leadership style.
Based in our Business simulation suite, this workshop will provide the opportunity for you to participate in a personal development plan, identify your strengths and areas for development.
Time Slot 3 (10.30am) and Time Slot 4 (11.15am) 
Learning at work
Learning at work is a department that delivers both Bachelors and Masters degrees through work based learning. The majority of the credits gained by our students are achieved through work- based projects.
We provide academic support on an individual basis, working in partnership with the employer to provide an enriching experience for each student. We offer a range of flexible and adaptable courses in their length and content.
Most students on the programme are awarded prior learning credit from certificated or experiential learning. Students from a military background may be able to claim credit from the rank they have achieved.
Time Slot 2 (9:45am) and Time Slot 4 (11.15am) 
Lightweight Composites from natural materials for engineering applications
The University is at the forefront in developing environmentally friendly fibre reinforced composites for use in the automotive, marine and aerospace industries. The team at the School of Engineering, Advanced Materials and Manufacturing (AMM) Research Group have been working with the industry and other collaborative partners in the development of sustainable composite materials.
Dr Hom Dhakal, who leads our AMM research group, will be giving a tour of our Composite Testing and Characterisation lab, talking through some of this ground breaking research, and explaining how our current collaborations with the industries are benefiting both business and the environment.
Time Slot 3 (10.30am)
Multilingual website design: How using a translator to localise your website can attract customers from all over the world
Presentation (15 mins): In an increasingly globalised marketplace, your website is your calling card to the world. Website localisation is the process of adapting your internet content to local language and culture in the target market. This involves much more than simple translation of text into another language. The visual impact of your website – its images, colour schemes and overall design – need to take into account the cultural expectations of the target overseas market, while maintaining the integrity of your website and its brand message. We can provide advice on how making your website multilingual can boost your global appeal and help your business grow.
Time Slot 3 (10.30am) 
Prosperity from Space: How satellite applications can create economic growth and societal benefits
T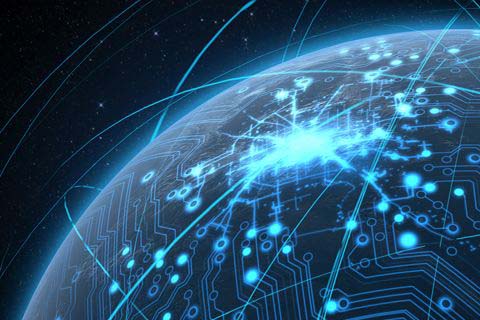 he UK is writing a new, dynamic chapter in the history of space thanks to the recent passing of the Space Industry Bill.
The UK Space industry already employs 37,000 people and has a £11.1bn share of the global space market and will grow to £40bn by 2030 thanks to the UK's long-standing expertise in satellite manufacture and data applications and our unique entrepreneurial outlook.
From location-based marketing to monitoring air pollution, talking on your mobile to knowing where your next taxi ride is, you are already using satellites over 30 times a day. So how are you using satellite data to help your business grow? Join this session to find out more.
This session is being delivered by Ann Swift, Innovation Fellow at the South Coast Centre of Excellence in Satellite Applications which is based in the Institute of Industrial Research at the University of Portsmouth. It is funded by the Satellite Applications Catapult and the UK Space Agency. Ann will present case studies and other examples of where businesses are using satellite data to help generate a new service or enhance existing products.
Time Slot 2 (9.45am)

SAP Next-Gen Lab
SAP represent a world renowned enterprise that provide a range of business operations capabilities. University of Portsmouth is a proud educational partner to SAP and utilise the system in our SAP Next-Gen Lab.
Presentation (15 mins): Our SAP Placement student will provide an understanding of this innovative software solution is being used in large organisations to manage business operations and customer relations.
Demos (15 mins): A chance to mingle and observe hands-on systems demos in small groups.
Time Slot 1 (9.00am) and Time Slot 2 (9.45am)
School of Computing Technology experience
Is there a problem you are experiencing which might be solved through the use of technology? Do you need a specific application (either mobile, desktop, or web-based) to meet a need? Is there a way that you could use technology to engage with your customers?
Each year the School of Computing has over 200 undergraduate students and in excess of 50 postgraduates completing projects. These projects are advertised in March to be completed between September and April. The students are required to develop a significant artefact following a complete iteration of the project lifecycle - from inception and requirements gathering, through to a completed product. So how can that resource be of benefit to your business?
This session will be presented by Tineke Fitch (Deputy Head of the School of Computing) and Claire Ancient (Specialist Laboratory Coordinator). During the session you will hear about the School of Computing's facilities and be able to experience the innovative projects which have developed by the School of Computing students over the past couple of years. There will also be the opportunity to discuss possible collaborations with both members of staff.
Time Slot 2 (9.45am) and Time Slot 4 (11.15am)
Tap into the skills of our student and graduates
Having the right people is key to business success. University of Portsmouth students and graduates are a valuable resource to the local business community, bringing fresh ideas and innovative thinking.
At these sessions you will learn more about the benefits of recruiting our talented, enthusiastic and diverse students and graduates to permanent, placement or part time opportunities. Meet members of the University who are experienced in working across all sectors and find out how, tailored to your needs, we can help you attract, engage and hire the right people to help grow your business.
Time Slot 1 (9.00am), Time Slot 3 (10.30am) and Time Slot 4 (11.15am)

Virtual Reality and Augmented Reality
This session will offer an opportunity to explore how Virtual Reality and Augmented Reality can add another level to your business or organisation. Virtual Reality is a powerful tool, which, when effectively utilised, can transform our understanding and harness newly emerging technology. This unique opportunity to tour our Virtual Reality lab, showcasing the latest in cutting edge technology, will also include our substitutional reality bike. Virtual Reality is utilised across the University, and this session will also offer the opportunity to see a demonstration of this technology at work in different sectors including the healthcare sector.  
Time Slot 4 (11:15am)
University of Portsmouth Brain Tumour research laboratories and fundraising activities
The Brain Tumour Research Centre at the University of Portsmouth, led by Professor Geoff Pilkington, dedicates its research to understanding the mechanisms of brain tumour development and the responses of tumours to therapy. The Centre is well developed and has five groups, each focused on specific topics with brain tumour research. The Centre also has its own Wall of Hope created to celebrate those who have raised funds to further this interesting and valuable research. 
A lab tour is a great opportunity to see our diverse research programmes. Professor Pilkington will introduce the Centre and then we will take you round our laboratories, when you will be able to ask questions and understand how our research is getting us closer to a cure.
Time Slot 3 (10.30am)
University Printing Services
University Printing Services provides print and print management services to strategic business partnerships, both large and small.
This service allows businesses to use print appropriately as part of their communication mix, through print-on-demand techniques coupled with a wide range of different print service offerings. The range, used by current business partnerships, includes all types of marketing collateral, point of sale and exhibition materials, through to signs and signage graphics. The service offers in-house production coupled with print management, working directly with you and your business to tailor the services we provide to meet your requirements.
Join us to see how, and why, different business partnerships use this service, the service levels we work to, our production methodology, and samples of the range of work we have produced for our current strategic business partners.
Time Slot 2 (9.45am) and Time Slot 4 (11.15am)
If you want to discover how the University of Portsmouth can help your business or you'd like more information about the University 2 Business Conference, please send an email to u2b2018@port.ac.uk
We look forward to welcoming you to the University!
When & Where

Portland Building
Portland Street, Portsmouth
PO1 3AH Portsmouth
United Kingdom


Tuesday, 5 June 2018 from 08:30 to 12:30 (BST)
Add to my calendar