UA Mobile 2017

Saturday, 25 November 2017 from 10:00 to 18:30 (EET)
Event Details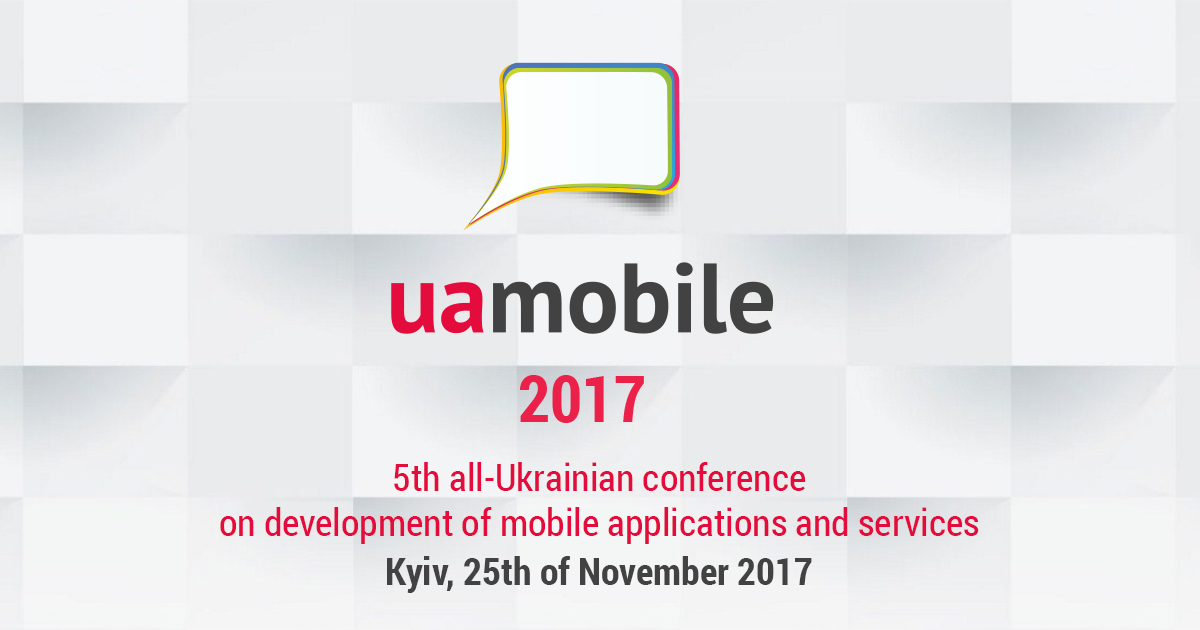 Every year the main players of mobile business set the tone for the IT industry, forcing mobile developers to continuously enrich their experience.
Since 2012 the UA Mobile annual conference has been making a significant contribution to the formation of the Ukrainian community of mobile developers and puts its development as its main goal.
This year UA Mobile 2017 will be held on November 25, in Kiev, Ukraine.
Conference website: http://uamobile.org/
Format
1-day conference
18 practical reports
Speakers - leading experts of European and Ukrainian mobile projects, as well as Google experts
300+ participants - live communication and exchange of experience
Afterparty - communication and rest in an informal atmosphere after a productive day
Topics
Application architecture and approaches for solving common tasks in development under iOS and Android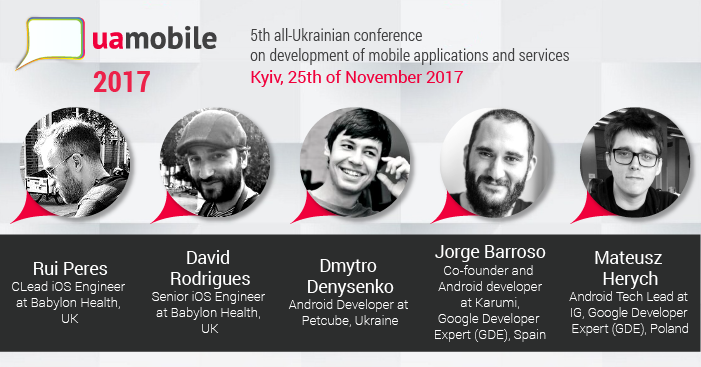 The leading developers of iOS, Rui Peres and David Rodrigues (UK) will consider the basic approaches to solving common architectural problems in development under iOS, as well as the possibilities of FormsKit.
The Google experts Jorge Barroso (Spain) and Mateusz Herych (Poland) will talk about architectural patterns in Kotlin, as well as ways to optimize the MVP pattern of Android applications.

Dmytro Denysenko – the Android developer from Petcube (Ukraine), will talk about the architecture of the Android application of the popular worldwide device Petcube - a start-up with Ukrainian roots.
Application of technologies and components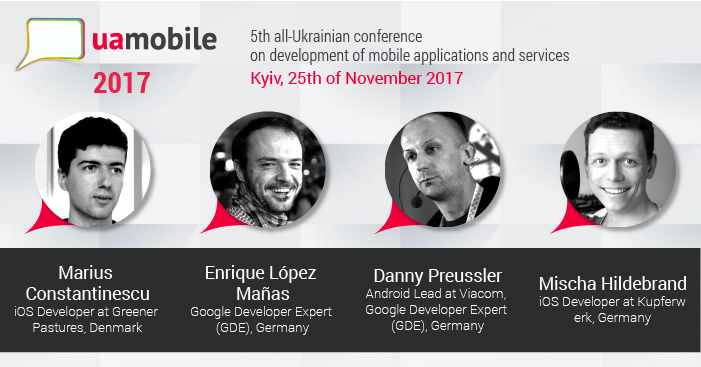 The iOS developer Marius Constantinescu (Denmark) and Google expert Enrique López (Germany) will share the experience of using Apple ARKit and Google TensorFlow technologies - this year's innovations in the field of augmented reality and machine learning.
The Google-expert Danny Preussler, and iOS developer Mischa Hildebrand (Germany) will reveal practical cases and specifics of the use of View-components: the new Android ViewModel and the "old-good" iOS Auto Layout.
Cross-platform solutions with React Native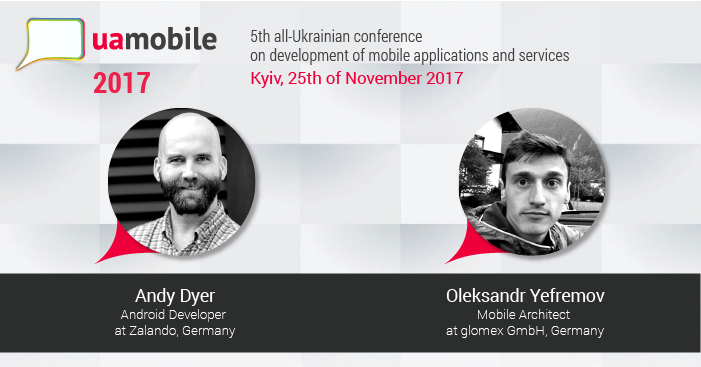 The developers Andy Dyer and Oleksandr Yefremov (Germany) will talk about the features of developing the cross-platform applications on React Native: the basics of development on React Native and advanced use as a framework.
Features of programming languages and application optimization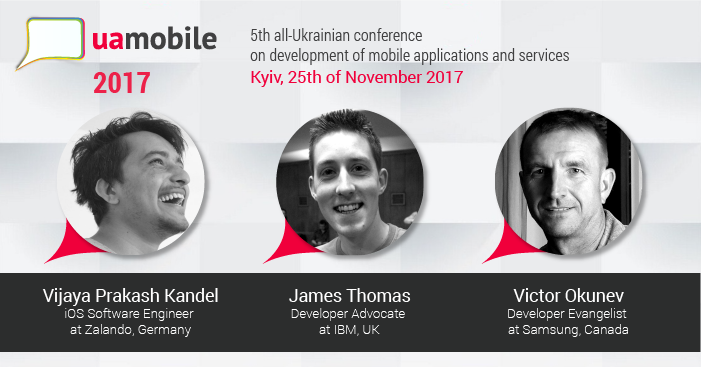 The iOS developer Vijaya Prakash Kandel (Germany) and the developer-advoсate in IBM James Thomas (UK) will share their experience of advanced use of the Swift language both in development under iOS and development of server (backend) applications.
Victor Okunev, Developer Evangelist in Samsung (Canada), will tell you how to optimize Android applications for the desktop, based on the experience of Samsung's leading experts, and also draw a prize - Samsung DeX station.
Venue and discounts for participation
The venue of the UA Mobile 2017 will be the 4-star Ramada Encore Kiev hotel, meeting all modern requirements for conferences, as well as having a convenient location.
Stay informed
Follow the news of the conference on our website, as well as in social networks Facebook and Twitter.
When & Where

Ramada Encore Kiev
Stolichne shose 103
Kyiv, Ukraine 03131


Saturday, 25 November 2017 from 10:00 to 18:30 (EET)
Add to my calendar