Calling all Black or POC activists or people interested in learning more about activism!
About this event
Based on Sankofa principles of seeking knowledge from the past to benefit the futures of generations to come. The Ubele Circles Project is an opportunity for you to explore anti racist activism in Britain. You will be a part of a group which will come together to learn from an elder social activist and will examine their role in British social activism and the changes they have contributed to making. By the end of the process we hope for you and your co learners to work collaboratively to create a written, audio or visual piece showcasing your learning.
The first circle will run from March - June 2021 led by Social Activist Cecil Gutzmore who will facilitate a circle around Afrikan & Asian Post-WW2 Resistance in the UK.
2021 is the 40th anniversary of the 1981 U.K. urban Uprisings/Insurrections that occurred in more than thirty locations and involved mainly young people of the Afrikan-Caribbean and (South) Asian communities.
Such resistance long pre-dated 1981 continued via major disturbances in 1985 and 2011 is on-going on various levels. This speaks to practice of communities of resistance that largely started off as post-World War 2 communities of educational and labour migration, settlement and reproduction. It matters that the Britain into which these communities migrated was a site of racist violence. From British colonial territories they entered a Britain with an economy and society structured in racism and dominated by its economic crisis of slow growth and comparative decline.
In this circle we will be exploring the following questions?
What understanding of race, class and gender oppression and of the resistance theory and practice do current generations have of existing structures and processes?
Where do younger generations now stand in terms of effectively organised practical to a situation in which key facets of oppression are intensifying?
If you are interested in being a part of the Ubele Circles Project, we require you to commit to meeting fortnightly between 6 - 7:30 pm on the dates outlined below.
We also require you to complete this short form, it should take you no longer than 10 mins. - https://docs.google.com/forms/d/e/1FAIpQLScltouJS-_8v2ksVy7KEKsq4heun_ecIrTPCsTDXlEnbKCD4g/viewform?usp=pp_url
We hope to learn more about you through this form, you will also be asked to confirm that you can make the dates listed below in this form.
*** PLEASE REGISTER FOR ALL THE FOLLOWING DATES. ***
6 - 7:30 pm - Monday 22nd March 2021
6 - 7:30 pm - Monday 5th April 2021
6 - 7:30 pm - Monday 19th April 2021
6 - 7:30 pm - Monday 3rd May 2021
6 - 7:30 pm - Monday 17th May 2021
6 - 7:30 pm - Monday 31st May 2021
6 - 7:30 pm - Monday 14th June 2021
6 - 7:30 pm - Monday 28th June 2021
Cecil Gutzmore
Cecil Gutzmore is Afrikan-Jamaican. First settled in the UK in 1961 as a teenager. A retired lecturer in Caribbean studies, history and political science (London Metropolitan University and the University of the West Indies (Mona, Kingston, Jamaica)). Cecil remains engaged in research, writing and activism on a range of race, class and gender issues nationally and internationally including anti-neo-colonialism and Reparations for Afrikan people. His work appears as book chapters and articles (The Black Liberator, Marxism Today, Race and Class, Jamaica Journal, Interventions, Review of African Political Economy) and journalism (the Jamaica Gleaner - where he was a columnist - and the Jamaica Observer). He has done film research and commentary-writing with Menelik Shabazz. His continuing community work and activism go back to late Leicester as a late'60s undergraduate through South London (New Cross Massacre Action Committee, Black Peoples Against State Harassment (BASH), Brixton Defence Campaign (BCD) and West London Notting (Black People's Information Centre (BPIC) and Reclaim Our Carnival (ROC).
Register via Eventbrite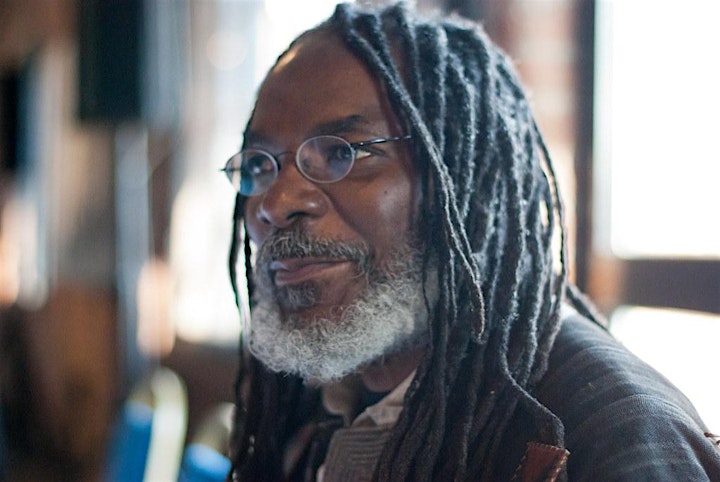 Organiser of Ubele Circles
The Ubele Initiative is a social enterprise with a mission to contribute to the sustainability of the African Diaspora community.  Through social leadership development, community enterprise and social action, we incubate projects across the UK.