UBI Global Benchmark 2015 - Preliminary Results

Tuesday, 12 May 2015 from 18:00 to 19:00 (CEST)
Event Details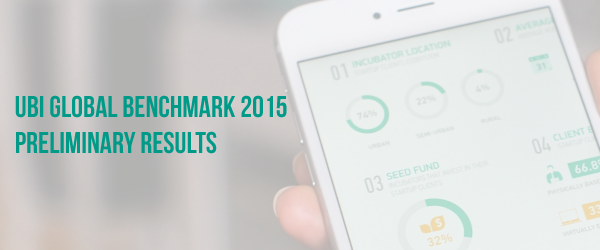 About
UBI Global is thought leader in performance analysis of business incubation around the world. We help business incubators and business accelerators become more efficient and competitive through the UBI Global Benchmark - a comprehensive benchmark where more than 400 incubation programs in over 70 countries participate. After the data collection period in March, April and May, we are now ready to share some of the preliminary results of the UBI Global Benchmark 2015.
May 12, 2015 (Tuesday)
San Francisco 9:00 (GMT-7)
New York 12:00 (GMT-4)
London 17:00 (GMT+1)
Introduction

Early insights & KPIs

How to receive your benchmark performance?

UBI new services
Thank you to all of you that participated in this year's benchmark and we hope to see you all at the webinar!
Do you have questions about UBI Global Benchmark 2015 - Preliminary Results?
Contact UBI Global
Organiser
UBI Global is a Swedish-based research and advisory firm. Our unique partnership with incubators and accelerators produces the data to drive international business incubation related insights and networks. 

This data-driven approach, with the participation of more than 600 incubators in over 70 countries, enables us to help business incubators & accelerators become more efficient and competitive through a comprehensive global benchmark.
UBI Global Benchmark 2015 - Preliminary Results