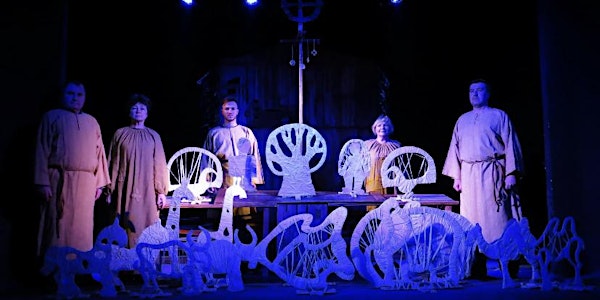 UCA-UK and the Puppet Theatre of Lviv present, The Road to Bethlehem
Event Information
Refund policy
Contact the organiser to request a refund.
Eventbrite's fee is nonrefundable.
Witness the heartwarming Nativity Story told like never before; The Road to Bethlehem, presented by UCA-UK and the Puppet Theatre of Lviv.
About this event
☃️ Christmas Event Invitation 🎄
Every year on the 7th January, Ukrainians all around the world celebrate Christmas Day. In honour of this years festivities, UCA-UK warmly invites you to join us for the tale which reflects on the reason for the season. Performed by the Puppet Theatre of Lviv, we present a special virtual performance of The Road to Bethlehem / Дорога до Вифлеєму.
To get a true flavour of Ukraine, and experience the Nativity Story like never before, follow along this classic Christian tale performed fully in Ukrainian. Including music in the flavour of the times, along with a few classical Christmas favourites, Ukrainian style!
Post performance, our audience will have the rare opportunity to virtually meet the actors, both human and puppet alike. Additionally, we will announce a children's drawing competition based on the characters in the play.
When: Sunday 23rd January, 12:30 GMT
Where: Zoom
Tickets: £8 per household
Proceeds from ticket sales will go towards the Lviv Puppet Theatre Fund - supporting bringing the arts to the people of Lviv.
Story in Ukrainian:
Історія Божого народження у давній Палестині оповідається з погляду простого сірого ослика, який возить вантажі для свого господаря. Якось з неба спускається зірка і розповідає ослику про новий прихід Бога. Ослик утікає від господаря та вирушає у далеку подорож, аби знайти рятівника світу. Та упізнати його, виявляється, не так просто, як видавалося спочатку...
Story in English:
The story of the Nativity in ancient Palestine is told from the point of view of a simple grey donkey, carrying goods for its owner. One day a star descends from the sky and tells the donkey about the new Coming of God. The donkey runs away from the owner and goes on a long journey to find the Saviour of the world. But recognizing him, it turns out, is not as easy as it seems...
For more information on UCA-UK, please visit our website: www.ucauk.com
For further questions on this event, please email us: ukr.cultural.association.uk@gmail.com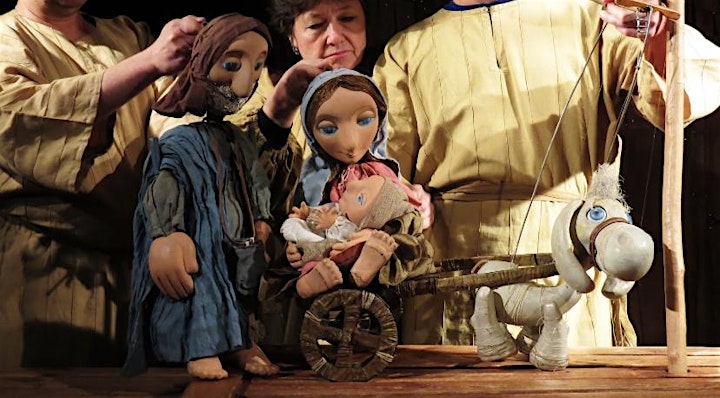 Date and time
Location
Refund policy
Contact the organiser to request a refund.
Eventbrite's fee is nonrefundable.