Location
Pendulum Hotel
Sackville Street
Manchester
M1 3BB
United Kingdom
In Person UCAT course taught by Dr. Abdul Mannan, fully qualified NHS doctor and Medical School Tutor. 7 hours of evidence based strategy.
About this event
Live workshop taught in Person with Dr. Abdul Mannan, undergraduate medical school tutor at the University of Manchester and the University of Central Lancashire (UCLAN) Medical Schools and fully qualified NHS doctor.
UCAT Preparation Course
Dr Mannan will teach live, in person and go through each section of the UCAT exam using tried and tested evidence-based methods ⚖️
The course consists of 7 hours of live interactive teaching in person with Dr. Mannan in a live classroom In Manchester, England 💎
Complete with all refreshments and a top lunch (vegetarian and halal options) 🍕
Dr. Abdul Mannan is a fully qualified experienced GP with his own NHS GP Practice, Hazelvalley Surgery. See the photos below from an appearance on ITV discussing remote consultations 🏆
Situational judgement section of the UCAT exam is fully updated with the latest GMC Good Medical Practice guidelines 📚
Dr. Mannan will show you how to recognise each question type in the various sections of the exam, and how to approach it 🔎 We will go through examples questions to illustrate how to apply strategy.
You will learn how to look for patterns and trends. We will teach you frameworks and mnemonics to help you remember and recall quickly ❄️
All our course materials and tutorials are developed in house over years of experience with the UCAT and former UKCAT exams (so you will not find them anywhere else) 📇
You will be learn how to answer more quickly and accurately in this time pressured exam ⏱
Dr. Mannan will show you how to recognise traps and pitfalls in each section of the exam, so you don't deliberately get led down a tangent, lose marks and waste time 🪤
How to prepare for the UCAT Exam
Dr. Mannan will go through in detail how to approach each section of the exam. Be warned the day is intensive.
UCAT Verbal Reasoning
UCAT Decision Making
UCAT Quantitative Reasoning
UCAT Abstract Reasoning
UCAT Situational Judgement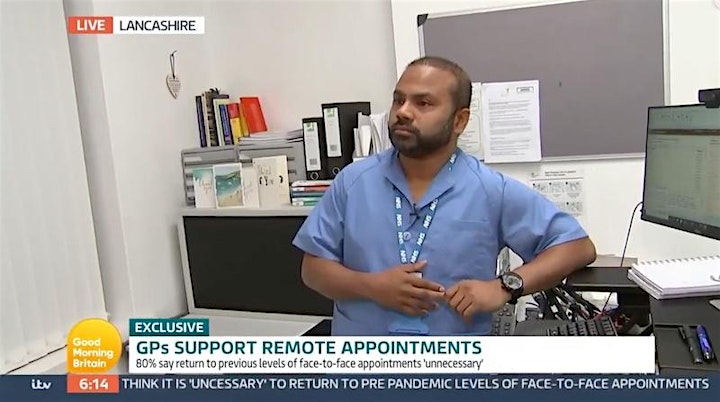 UCAT Verbal Reasoning Tips
What does True, False and Can't Tell really mean?
TRUE means the statement is correct based on the passage
It can be directly stated in the passage. This is simple and easy 😀
Can be inferred from passage. This is more difficult and you need to be wary of 'Can't Tell' 👁
FALSE means the statement contradicts the passage
This can be a direct mismatch factually or in terms of general opinion 🤔
It goes to far beyond what the passage actually says 😛
CAN'T TELL means you cannot be certain using the information they have given you
You can't tell because you haven't been given enough information 📚
They can make the statement broader than in the passage 📐
They change the context giving a different twist or meaning to a statement 🔀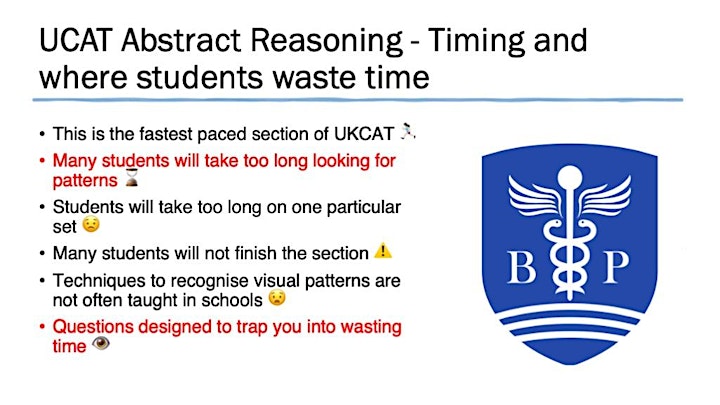 UCAT Situational Judgement Bands
You need to score UCAT Situational Judgement Band 1 or 2 ✅
Band 3 risks an otherwise good candidate being rejected ⚠️
Band 4 would almost certainly lead to your application being rejected
We look at last year's UCAT Situational judgement Bands and provide some reflection and take away messages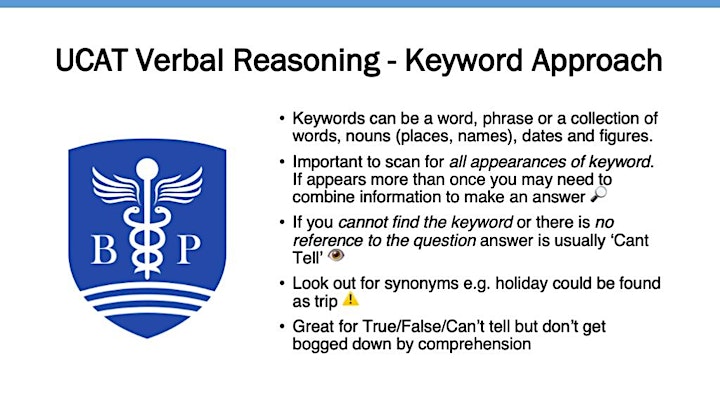 UCAT Decision Making Tips
Be aware of not to assume !
Is the answer factually correct, not based on your own opinion? 📐
Is the answer relevant to the question? 👁
Does the answer sort all the question and not just part of it?
Don't use your emotions, use only facts from the question 🔎
Does the answer seem sensible and reasonable? 🤓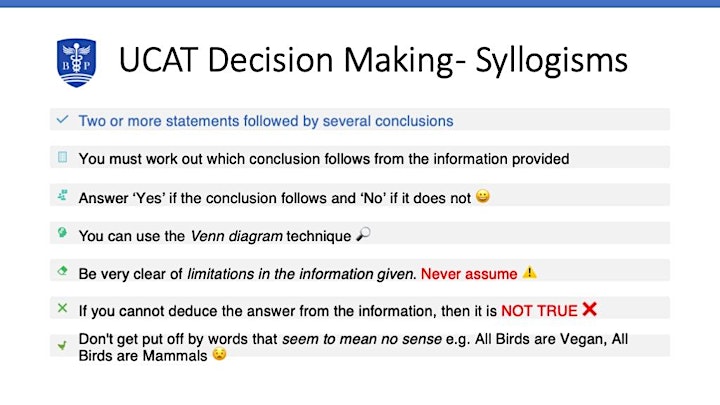 UCAT Abstract Reasoning Tips
Here is a starting point when looking at objects in UCAT abstract reasoning :-
Shape of objects 🔺🟩
Number of corners 💎
Type of edges on the objects 🌀
Colour of objects 🌈
Number of objects 🔢
Orientation & Symmetry🪞
Consistently changing position ⬆️⬇️↖️↗️
Size of the object ↗🔴
Why come to the UCAT Situational Judgement Course with Dr. Abdul Mannan?
Fully qualified experienced medical school tutor at NHS Hazelvalley Surgery 🎓
Over 5000 students secured medical school places 🏆
Over 200 medical students and 20 foundation doctors trained 💎
Trusted to teach at top UK schools at all levels, state and independent as well as 3 medical schools in the UK 🤝
Proven evidenced based training that gets results - average student score 2800+ with SJT Band 1 or 2 ✅
Teaching UCAT strategy since the launch of the old UKCAT exam ⭐️
Our Team includes members of the BMA, RCGP, Health Education England, Primary Care Networks trained at Masters level in Medical Education 👑