Sales Have Ended
Registrations are closed
We are sorry but there has been an overwhelming response to our event and all the tickets have been sold. Please do register on the waiting list and if we have cancellations we will let you know.
Sales Have Ended
Registrations are closed
We are sorry but there has been an overwhelming response to our event and all the tickets have been sold. Please do register on the waiting list and if we have cancellations we will let you know.
Description
Ticket Sales for this event have now ended

We are thrilled to announce the launch of UCD2012, a high quality, low cost, local conference for all disciplines that have User Centred Design as their foundation.
Five top level professional organisations have teamed up to offer this unique User-Centred Design conference in London on 9 and 10 November 2012.
The conference focuses on UK based speakers (but not exclusively) who are the best in their field, offer real world case studies, provide inspirational presentations and interactive workshops. The conference offers opportunities for learning, sharing, networking and socialising with like-minded people.
UCD2012 runs on Friday and Saturday to reduce leave needed from work, allow for more socialising and for those coming in from out of London to get an extra day to explore this great city. Friday's programme will focus on case studies from major companies such as Google, System Concepts, BUPA and DialogDesign, as well as inspirational thought leadership and discussion. Saturday's programme is more interactive and practitioner focused with a series of workshops, and some more talks for those who just want to sit back and soak in the knowledge.
Conference fees are a modest £300 (exxl VAT) for earlybird tickets making UCD2012 an economical and interesting alternative to attending international conferences, purely academic conferences or purely UX conferences. UCD2012 is not-for-profit with any surplus reinvested either into a future conference or distributed to the organisations involved. This has only been possible due to all speakers donating their time for free and the hard work of all the volunteers on the committee.
UCD2012 is presented by UXPA UK, IXDA (London), BCS Interactions, IEHF and BIMA with support from our sponsors and recruitment partner Futureheads.
Together we support all disciplines that have user centred design at the heart of what they do. All rights reserved.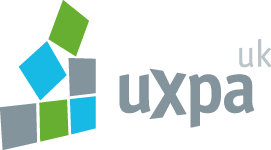 Presentations – Friday 9 November 2012
Rolf Molich (Dialog Design)
Keynote: "Five users will find 85% of the usability problems" – and other myths about usability testing
Paul Dawson (Fluxx)
Title: Walking the line: The Role of Product Development
Chris Rourke (User Vision)
Title: Beyond our shores: UX Research and Design for International Cultures
Danny Bluestone (Cyber-Duck)
Title: Agile UX – a digital agency's view'
Paul Wheatley (Tesco Bank)
Title: User Experience Vs Financial Institutions
Christna Li (Infinite Interactive)
Title: Experience prototyping for service design
Jo Packer (Songkick)
Title: How to do user research at a start-up
Steve Benford (Nottingham University)
Title: Uncomfortable Interactions
Kevin White (Nile) & Roger Donald (NHS Direct)
Title: Self-service health care
Miles Rochford (Google)
Title: Keynote
Presentations – Saturday 10 November 2012
Tom Stewart (System Concepts)
Title: If UCD is so great, why are more systems not perfect?
Craig Sullivan (Belron)
Title: AB Testing
Ruth Sims (Loughborough University)
Title: Co-design to generate innovative ideas
Effie Law (University of Leicester and ETH Zürich)
Title: To Measure or Not to Measure: A Conundrum in UX?
Filip Healy (Amberlight)
Title: Using visual thinking and illustration as part of a user centred innovation process
Zachary Jean Paradis (Sapient Nitro)
Title: Portfolio Management and UX: Choosing the Right Process for the Right Problem
Matthew Ovington (Paddy Power)
Title: Snakes and ladders: Trust and motivation in online gaming
Drew Smith (Tobias & Tobias)
Title: Power to the People : Designing for Social Change
Karl Smith (Paradigm Interactions)
Title: User centred design within investment banking and wealth management.
Denise Hampson (Hampson Solutions)
Title: "Fuel Gauges for Behaviour Change"
Saturday Workshops
John Waterworth (Foolproof) (Room 1)
Title: Research Techniques for Non-Researchers
Jonathan Hassell (Hassell Inclusions)
Title: How the British web accessibility standards BS8878 align accessibility with UCD
Craig Sullivan (Belron)
Title: AB Testing
William Hudson (Syntagm)
Title: Agile UCD
Jon Ward (Acuity)
Title: Palm Reading For The 21st Century?
Martina Schell (Method) and James O'Brien
Title: Selling Design To Human Beings – The 13 Communication Anti-Patterns That Kill Good Proposals.
Caroline Jarrett
Title: Better UX Surveys
Patrick W Jordan
Title: Quality of Life and User-Centred Design