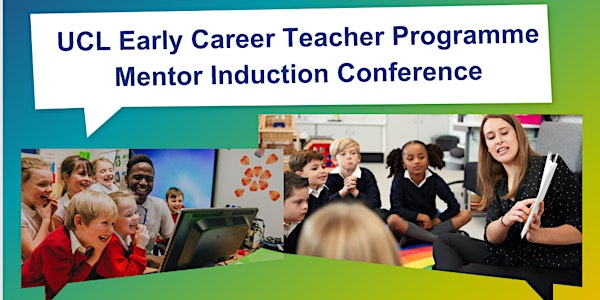 UCL Early Career Teacher Programme Mentor Induction Conference
Sales Have Ended
Registrations are closed
Registration for this webinar is now closed.
UCL Early Career Teacher programme - Mentor Induction Conference
About this event
This conference will enable Mentors on the UCL Early Career Teacher Programme to understand how our programme builds upon the Early Career Framework and how their role is central to the development of early career teachers (ECTs). They will learn about our ONSIDE mentoring approach.
During this conference, mentors will learn how their own training will be arranged and supported by their delivery partners. The second part of the conference will take place via their delivery partners.
Who should attend
This conference is primarily for ECT Mentors in all areas and is a compulsory part of the programme.  Induction tutors and facilitators may also wish to attend if interested.
The link to join the Mentor Induction Conference will be shared with registered participants by 9am on Monday 13 September.
The UCL Conference takes place on 13th September from 3.30 to 4.30. Delivery Partners will lead a further hour of the conference (Part B), either immediately afterwards or at a later date.