UCL EEE Barlow Memorial Lecture and Research Poster Presentation 2017
Description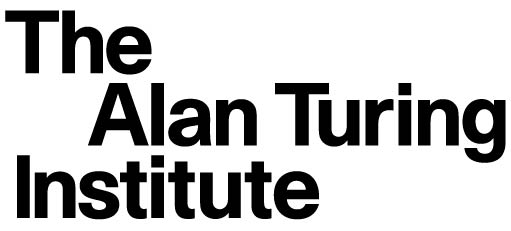 The Barlow Memorial Lecture 2017 and Research Poster Presentation

"Science and Technology for National Security"
Professor Anthony Finkelstein, Chief Scientific Advisor to the UK for National Security
Abstract
National security is a challenging setting for the application of science and technology. This talk will present a perspective on these challenges and will specifically address the particular research challenges and opportunities for the data sciences, setting the scene for data science research taking place in this sector.
The 2017 Barlow Memorial Lecturer: Professor Anthony Finkelstein
Anthony Finkelstein was appointed Chief Scientific Adviser for National Security in December 2015. His research is based at the Alan Turing Institute and he holds a Chair in Software Systems Engineering at University College London (UCL). He is a visiting professor at Imperial College London, the National Institute of Informatics, Tokyo, Japan and the University of South Australia. He was appointed Commander of the Order of the British Empire (CBE) in the Queen's Birthday Honours, 2016. He is a Fellow of the Royal Academy of Engineering (FREng), an elected Member of Academia Europaea (MAE) and a Fellow of the City and Guilds of London Institute (FCGI). Prior to assuming his current role, he was Dean of the UCL Faculty of Engineering Sciences and Head of UCL Computer Science. His scientific work is in the broad area of software systems development.
---
Programme

1.30pm Research Poster Session - Jeffery Hall, 20 Bedford Way, UCL Insitute of Education
3.30pm Reception - Crush Hall Bar, 20 Bedford Way, UCL Insitute of Education

4.45pm Lecture - Logan Hall, 20 Bedford Way, UCL Institute of Education
---
About the Barlow Memorial Lecture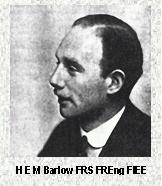 The Barlow Lecture is held in memory of Harold Everard Monteagle Barlow (1899-1989) who was the Head of the Department of Electronic and Electrical Engineering at UCL from 1950 to 1967. He invented the H01 millimetre waveguide and is remembered for his many contributions to microwave research for which he was awarded the IEE Kelvin and J J Thompson Premiums, the Faraday Medal, the URSI Dellinger Gold Medal and the IEEE Kelly Prize.