UCL EEE Barlow Memorial Lecture and Research Poster Presentation

Thursday, 25 April 2013 from 14:00 to 18:00 (BST)
Event Details

The Barlow Memorial Lecture 2013 and Research Poster Presentation

"Energy - 2050 Pathways"
Professor David Mackay, Chief Scientific Advisor to the UK Department of Energy and Climate Change (DECC) FRS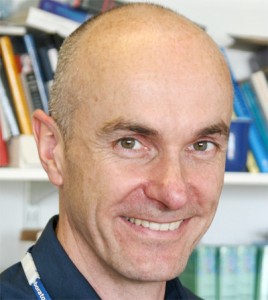 Abstract

How easy is it to get off our fossil fuel habit? How does our current energy consumption compare with our sustainable energy options? How can we make energy plans that add up? This talk will offer a straight-talking assessment of the numbers, and will present the DECC 2050 Pathways Calculator.
The 2013 Barlow Memorial Lecturer: Professor David Mackay
David MacKay FRS was appointed as Chief Scientific Advisor to the Department of Energy and Climate Change (DECC) on 1st October 2009. The Chief Scientific Advisor's role is to ensure that the Department's policies and operations, and its contributions to wider Government issues, are underpinned by the best science and engineering advice available.
David MacKay studied Natural Sciences at Trinity College, he then went to Caltech to complete a PhD in Computation and Neural Systems. In 1992 he returned to Cambridge as a Royal Society research fellow at Darwin College. In 1995 he became a university lecturer in the Department of Physics, where he was promoted in 1999 to a Readership and in 2003 to a Professorship in Natural Philosophy. He was elected a fellow of the Royal Society in 2009.
David MacKay's research interests include reliable computation with unreliable hardware, and communication systems for the disabled. He believes that what the climate-change discussion needs is clear, simple numbers, so that we can understand just how big our challenge is, and not be conned by grand-sounding schemes that don't actually work. His best-selling book, "Sustainable Energy - without the hot air", has been described as "a tour de force" (The Economist), "a must-read analysis" (Science magazine), and "this year's must-read book" (The Guardian).
For further information see: http://www.inference.phy.cam.ac.uk/mackay/
---
Programme

2.30pm Research Poster Session - North and South Cloisters, Wilkins Building
5.00pm Reception - South Cloisters, Wilkins Building

5.45pm Lecture - Professor David Mackay - Cruciform Building, B304, Lecture Theatre 1 (The Cruciform Building is opposite the UCL Main Entrance on Gower Street)

Maps are available to download here
---
About the Barlow Memorial Lecture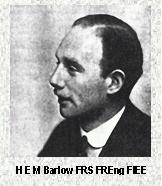 The Barlow Lecture is held in memory of Harold Everard Monteagle Barlow (1899-1989) who was the Head of the Department of Electronic and Electrical Engineering at UCL from 1950 to 1967. He invented the H01 millimetre waveguide and is remembered for his many contributions to microwave research for which he was awarded the IEE Kelvin and J J Thompson Premiums, the Faraday Medal, the URSI Dellinger Gold Medal and the IEEE Kelly Prize.
When & Where

Wilkins Building
University College London
Gower Street
WC1E 6BT London
United Kingdom


Thursday, 25 April 2013 from 14:00 to 18:00 (BST)
Add to my calendar
Organiser
The Department is one of the leading research-led departments in its subject area, worldwide, and was ranked 1st in the UK for world leading research outputs in the UK Government's 2014 Research Excellence Framework (REF) and 2nd overall among UK EEE departments (among universities submitting 70% or more of their academic staff in EEE to REF). The Department is the oldest electrical engineering department in England, founded by Professor Sir Ambrose Fleming, the inventor of the thermionic valve, often referred to as 'the father of electronics'.