UCL Great Ormond Street Institute of Child Health Inaugural Symposium
Location
Hybrid event: Kennedy Lecture Theatre | UCL Great Ormond Street Institute of Child Health & Online via Zoom
30 Guilford Street
London
WC1N 1EH
United Kingdom
UCL Great Ormond Street Institute of Child Health Inaugural Symposium, 24th May 2022
About this event
You are warmly welcomed to attend the inaugural symposium of Professors Claire Thorn, Owen Williams and Hannah Mitchison.
This is a hybrid event held in the Kennedy Lecture Theatre , UCL Great Ormond Street Institute of Child Health & online via Zoom.
Programme:
3:00pm Professor Claire Thorne, Professor of Infectious Disease Epidemiology
Title: 'Pregnancy, pathogens and pandemics: from AIDS to Zika'
3:50pm Professor Owen Williams, Professor of Cancer Biology
Title: 'Looking for your keys in the shadows: puzzles in T cell biology and leukaemia'
4:40 – 5:00pm tea/coffee on the Balcony
5:00pm Professor Hannah Mitchison, Professor of Molecular Medicine
Title: 'From gene hunts to strategies for genetic therapy - tackling cilia diseases'
5.50pm Drinks reception in the Winter Garden
RSVP Reserve a place by registering via Eventbrite.
--------
Professor Claire Thorne
Professor of Infectious Disease Epidemiology
Title: 'Pregnancy, pathogens and pandemics: from AIDS to Zika'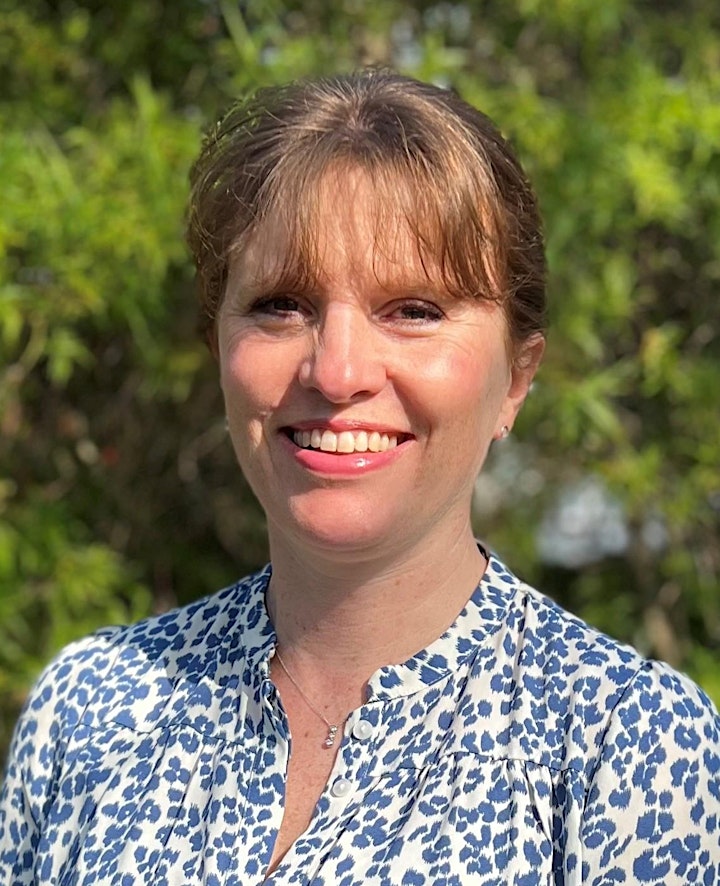 Abstract
Infections in pregnancy are of importance for both maternal and child health. They can directly affect child health as a result of vertical or congenital infection as well as indirectly, such as through adverse effects on birth outcomes or psycho-social impacts. In 1994, a clinical trial showed that giving an antiretroviral drug, zidovudine, to pregnant woman living with HIV and their newborn babies significantly reduced the risk of vertical transmission. This milestone year for HIV prevention was also the year I started my research career, working on a European cohort study of pregnant women living with HIV and their children. In this lecture, I will reflect on the early days of researching vertical transmission of HIV and its prevention, and discuss the progress made to date and the remaining challenges.
Alongside HIV, I will discuss my research on other infections of major public health significance that can lead to vertical or congenital infection, including hepatitis C and Zika virus. This has been conducted in diverse settings, from the UK to Eastern Europe, Southern Africa and the Americas, and has addressed questions relating to epidemiology, use and safety of interventions and implementation challenges. I will highlight some research findings from collaborative research projects about the health, treatment and care of children living with these infections, as well as exploring some impacts on health and wellbeing for children who are perinatally exposed but uninfected. I will conclude by turning to the COVID-19 pandemic, and future work within a new international research consortium addressing questions relating to SARS-CoV-2 variants of concern in pregnancy and childhood.
Biography
Claire Thorne is a Professor of Infectious Disease Epidemiology at the UCL Great Ormond Street Institute of Child Health. She read Human Sciences at St Catherine's College, Oxford University and then studied for a Masters in Health Promotion Sciences at the London School of Hygiene and Tropical Medicine. She joined the Department of Paediatric Epidemiology and Biostatistics at the Institute of Child Health in 1994 and completed her PhD in epidemiology in 1998, whilst working as a research assistant. Claire was awarded a Wellcome Trust Research Career Development Fellowship (2007-2012) to investigate pregnancy, antiretroviral therapy and HIV disease progression in women.
Claire's research has focused on the epidemiology of viral infections with respect to maternal and child health, with a particular emphasis on HIV, viral hepatitis, Zika virus and SARS-CoV-2. She leads the Integrated Screening Outcomes Surveillance Service (ISOSS) which is funded by the NHS Infectious Diseases in Pregnancy Screening Programme to conduct surveillance of pregnancies in women with HIV, syphilis and hepatitis B and their infants, and co-leads the European Pregnancy and Paediatric Infections Cohort Collaboration. She is a co-investigator on the VERDI project, a recently awarded Horizon Europe project on SARS-CoV-2 Variants Evaluation in Pregnancy and Paediatric Cohorts.
Claire is a member of the NHS Infectious Diseases in Pregnancy Screening Programme Advisory Group and an Advisory Board member of the International Antiretroviral Pregnancy Registry. She has served on several technical working groups for the World Health Organization (WHO) and UNICEF, is currently a member of the WHO Paediatric Hepatitis Working Group and the WHO European Region Validation Committee on elimination of mother-to-child transmission of HIV and syphilis. Claire is a Board member of the Penta Foundation, a not-for-profit organization based in Italy, with a focus on child health. She has published over 150 papers, is a frequent speaker at national and international scientific meetings and sits on the editorial boards of four scientific journals.
Professor Owen Williams
Professor of Cancer Biology
Title: ''Looking for your keys in the shadows: puzzles in T cell biology and leukaemia'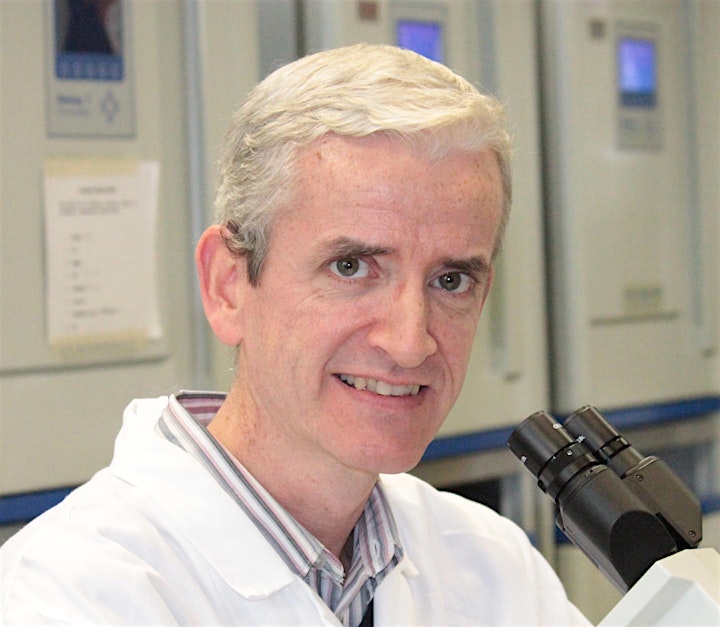 Abstract
This lecture will describe some of the many puzzles I have encountered in studying T cell biology and leukaemia. T cells are a vital component of the adaptive immune response to pathogens but can also be the source of detrimental autoimmunity. An enormous body of literature is devoted to attempting to explain how T cells distinguish pathogens from normal tissue. This has ranged from extreme positions such as the hypothesis that T cells are 'blind' to normal tissue or 'self-tissue', all the way through to theories that immune responses to pathogens are 'side-effects' of an inwardly focussed cognitive system. I will describe some of my attempts to contribute to this field through the study of T cell selection in the thymus.
In starting my own research group at ICH, I changed the focus of my research to the study of paediatric leukaemia. The improvement in outcomes for paediatric leukaemia therapy are a success story of modern medicine. However, the overall figures hide poor response and high relapse rates of specific disease subtypes. I will describe how we have approached examining the molecular basis of common paediatric leukaemia subtypes, from defining driving oncogene activity through to identifying opportunities for development of novel therapies.
Biography
I was born in England but spent my early years growing up in Moscow and only returned to the UK at the age of ten. I studied Biochemistry at UCL and became interested in molecular biology. While applying for PhD positions to several different molecular biology laboratories around the UK, I was offered the opportunity to apply to Avrion Mitchison's Tumour Immunology Unit here at UCL. I was lucky enough to end up in the newly formed laboratory of Rose Zamoyska, freshly back from California. For an inexperienced student, who knew how to pipette but not much else, this was an excellent apprenticeship in scientific thinking and basic laboratory skills.
Eager to satisfy my growing interest in controversial theories of T cell tolerance and to experience life abroad again, a Wellcome Trust travel fellowship allowed me to visit several immunology labs in France and Spain in search of my first post-doc. The charismatic Carlos Martinez-Alonso convinced me, without really trying, that his group in Madrid was the perfect destination. During my time in Madrid, I got to know some fantastic and dedicated scientists and to experience the wonderful Spanish culture. After one and a half years, my next post-doc took me to Brazil, to a small town in Sao Paulo state called Ribeirao Preto, to work with Jose Mengel who was investigating tolerance and autoimmunity associated with parasitic infections. Apart from absorbing rich Brazilian culture, I also learnt to work in challenging conditions, something that developed a certain degree of ingenuity in me, and to develop my scientific thinking.
On my return to the UK, I joined the group of Dimitris Kioussis at the NIMR, Mill Hill, where I worked for six years. Dimitris was famous for his astounding output of transgenic and, later, knock-out mouse strains and for his prodigious work ethic. The wonderful array of different immunological models available gave me the opportunity to study some interesting problems in T cell selection. Dimitris' mentorship also taught me important lessons in my attitude to research and supervision, something that has stood me in good stead later in my career as group leader.
In 2000, I grasped the opportunity to join ICH and start my own research group, changing the focus of my research to paediatric leukaemia. I realised that some of the techniques I had learnt during my research in immunology, particularly in my time at the NIMR, could be used to address interesting questions in leukaemia biology. For more than 20 years my group has examined the mechanisms driving disease in defined leukaemia subsets, uncovering aberrant pathways and cancer mediators that may serve as targets in development of novel therapies. In my time at ICH, I have had the privilege of supervising wonderful young scientists and of working alongside talented scientists, clinicians and clinical scientists.
Professor Hannah Mitchison
Professor of Molecular Medicine
Title: ''From gene hunts to strategies for genetic therapy - tackling cilia diseases"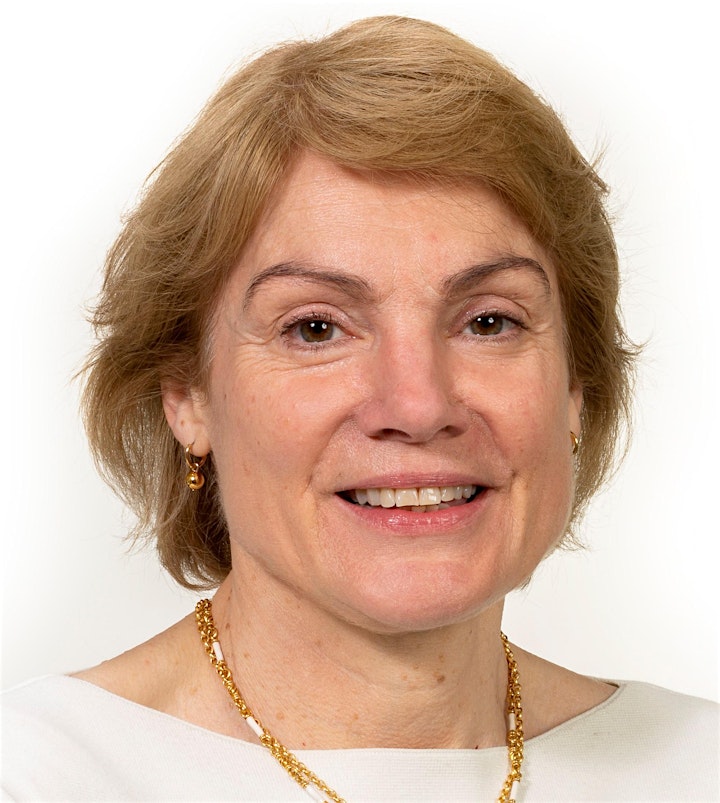 Abstract
Cilia are ubiquitous in our bodies, projecting outwards as hairlike structures from nearly all cell types. Overlooked as largely mysterious for a century, the dysfunction of cilia was first discovered through genetics to cause a group of human diseases called the ciliopathies. Recognised only in the 21st century, ciliopathies have rapidly emerged as an expanding disease grouping that affects over 1 in 2,000 people, with 200 different cilia disease genes recognised so far and multidisciplinary research ongoing to determine the entirety of the complex, essential roles of cilia. Motile cilia are a more restricted subset of motorised, self-propelling cilia that reside on just a few specialised surfaces, including notably our airways, where a protective forcefield of billions of synchronised beating cilia provide us with vital lung defence machinery able to capture and expel any inhaled pathogens. These amazing nanomachines are critical for our health, but their movement can be affected by genetic mutations that cause lung damaging diseases collectively termed primary ciliary dyskinesia. Current treatments do not directly target or reverse this dysfunction. Professor Mitchison will talk about her research into the structure and function of cilia and the molecular basis of motile ciliopathy diseases, work that has recently evolved towards development of gene-based personalised medicines for individuals affected by these devastating chronic conditions.
Biography
Hannah Mitchison graduated with a B.Sc. in Biology from the University of Sussex, followed by Ph.D. studies in virology at the University of Birmingham, graduating in 1991. She moved into human genetics for her post-doctoral studies in the UCL Department of Paediatrics, at the start of the Human Genome Project. She gained her first Lecturer post in 1995 whilst mapping and cloning juvenile Batten disease genes, then working at the National Institutes of Health to create a CLN3 murine model. She moved to her current research into motile and skeletal ciliopathy diseases in 2000, joining UCL GOSICH in 2008 where she was promoted to Professor of Molecular Medicine in 2019.
In the Chair: Professor David Goldblatt, Deputy Director and NHS Liaison, UCL Great Ormond Street Institute of Child Health.
________________________________________
RSVP Reserve a place by registering via Eventbrite.