Description
Your Value Proposition



Date: Tuesday 17th October

Venue: UCL Base KX
Time: 2pm to 5.00pm
Join us on the first of our three-hour masterclasses to start your journey towards building a successful new business/product.
About the Workshop
One of the most common reasons for businesses / new products to fail is that innovators jump to delivering a solution before proving that their assumed customer need or desire exists in a way substantial enough to produce a repeatable and scalable business model.
This workshop will ask you to step back and think very carefully: Are you solving a problem that people actually have? Is the problem big enough and painful enough for them to pay for a solution? What are the real benefits that you can deliver to meet their needs? Who even are your target customer segments? Do you have enough evidence or are you basing your answers on risky assumptions?
In this masterclass, Julia Shalet (Product Doctor) will share some tools and approaches that will help you discover the answers to these questions.
The workshop will be step you through
Developing Personas to help you explore your target segments
Using the "Lean" Value Proposition Canvas and turning that into a succinct Value Proposition statement
How to identify risky assumptions that you need testing before moving into building the solution
This is the first in a series of workshops that will help you build successful businesses and products so join us on the starting block!
Who should attend?
This workshop is for people developing new products and business ideas as well as those working on new projects. It is open to all UCL Students, staff and recent alumni who either have a business or idea for a business or simply want to learn more about the topic.
How do I register?

Participation is free but we do require a £10 deposit which will be refunded upon attendance. Places are limited to 30 people. Please register using the link above.
About the trainer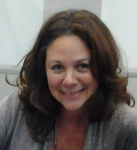 Julia Shalet has spent over 20 years in product management, development and innovation. Her particular specialism is facilitating teams and business to apply people-centred Lean product development practice. Her current clients include Pearson where she is a Product Coach, UCL & Sussex Universities where she teaches Product Innovation and innovating businesses where she runs "Lean" product focused workshops and Qualitative User Research projects.
For testimonials, blogs, achievements and links to presentations, please go to productdoctor.co.uk.
Twitter: @jewl
Data Protection
The registration information provided will be held on UCL databases. You may be contacted about other UCL UCL activities in the future. By submitting this information you agree that your details may be used for this purpose. Your details will not be passed on to any third parties.