Description
UCLA Anderson alumni in Tel Aviv are invited to join current students visiting Tel Aviv with the Global Immersion Program for a reception featuring Dean Judy Olian and special guests Stuart Gabriel and Bhagwan Chowdhry.
• Prof. Gabriel will speak on the UCLA Anderson-Israel Connectionn
• Prof. Chowdhry will share the latest trends in Cryptocurrency and Blockchain
• Dean Olian will provide an update on the school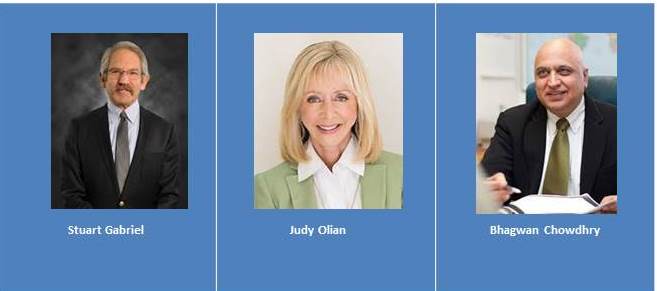 About Stuart Gabriel
An expert in real estate finance and economics, Stuart Gabriel applies the tools of economics and finance to analysis of housing, housing finance, real estate and urban economies.
One of his recent research studies found significant and compelling increases in house price returns across the vast number of metropolitan areas in the U.S. during the period of financial crisis and beyond. It also revealed some macro- and financial economics factors that were very important in driving housing market outcomes across these 400 places. "In our research we found that there was a much more pervasive macroeconomic and capital markets influence in local market conditions than was previously appreciated," he says. "While long-standing analyses have emphasized the importance of local factors to metropolitan-specific housing cycles, our study showed the opposite outcome, in that common national factors appeared to strongly predominate in determination of local house price returns during the period of the financial crisis." (More...)
About Bhagwan Chowdhry
Professor of Finance Bhagwan Chowdhry began his teaching career at UCLA Anderson in 1988. Here he found "an opportunity to work with and learn from outstanding faculty colleagues and an ability to work with students on projects that will make a difference in the world." During his tenure he has also been a visiting professor and lecturer at a variety of institutions, including the University of Chicago, University of Illinois at Chicago, the Hong Kong University of Science and Technology, and the Indian School of Business. He is a current visiting scholar at the Stellar Development Foundation.
THIS EVENT IS OPEN TO ALL UCLA & UCLA ANDERSON ALUMNI