UCLA Anderson Up Next Conference
Description
Fan Experience | Stadium Tech | Brands & Marketing | eSports | Startups
Join UCLA Anderson Center for MEMES as we assemble executives, entrepreneurs and academics to explore the consumer trends, technologies and entertainment experiences that will transform the entertainment industry in the next 12-36 months. We will showcase promising ventures in eSports and blockchain, and explore the next wave of innovation in sports and live entertainment.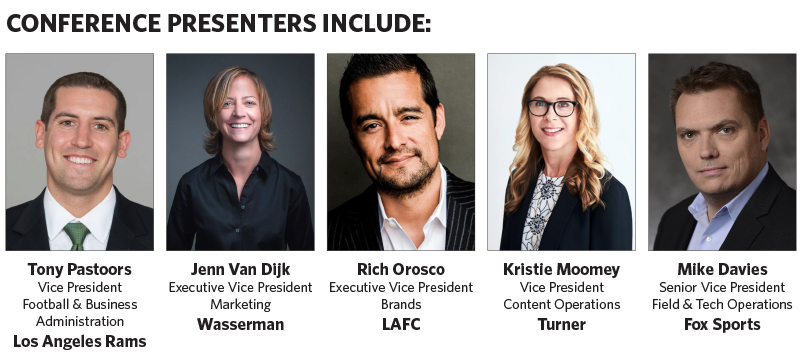 Also, stay to hear from the next generation of business leaders as they share provocative ideas about business and entertainment. UCLA students & alums will push your thinking with high impact presentations in a festival atmosphere. Student Campfire Talks Register Here!


Ann Meyers Drysdale is a basketball pioneer who represents the best of the UCLA Bruin tradition. Ann Meyers Drysdale enters her fifth season as Vice President of both the Phoenix Mercury and the Phoenix Suns In 2019. The role follows five successful seasons as General Manager for the Mercury where she constructed the franchise's first two WNBA championship teams in 2007 and 2009. As Vice President of the Mercury in 2014, she saw the team win the third WNBA title in franchise history. She recently completed her sixth season as a television broadcaster for the Mercury and is in her seventh season on the Suns television broadcast team alongside Steve Albert.
Ann Meyers Drysdale will also be signing copies of her book at the event.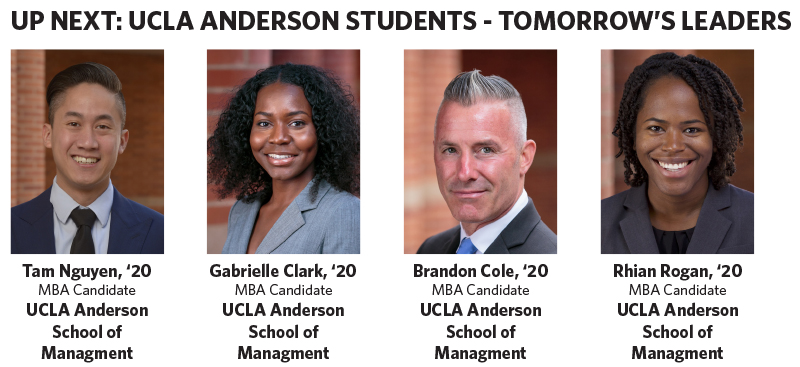 Agenda (subject to change)
8:00am Check-in and coffee

9:00am Kickoff Conversation: A Winning Formula - the Los Angeles Rams, feat. Tony Pastoors

Tony Pastoors, Vice President, Football & Business Administration, LA Rams
Moderated by: Dan Hattrup, Customer Experience Analytics, Teradata
9:40am Sneak Preview - Campfire talk: Gabbie Clark, MBA Candidate, UCLA Anderson
10:00am Case Study: Building a Brand in the MLS - Rich Orosco, EVP, Brands, LAFC
10:20am Panel Discussion: Partnerships, Marketing & Monetization in Sports
Moderator: Ashley Blackwood, The Sports Publicist
Mitch Holder, VP, Marketing, LA Lakers
11:00am BREAK
11:20am Panel Discussion: The Future of Sports Broadcasting
Moderator: Ken Kerschbaumer, Editorial Director, Sports Video Group
Panelists: Kristie Moomey, VP, Content Operations, Turner
Mike Davies, Senior VP, Field & Technical Operations, Fox Sports

12:00pm DEMO Alvin Anol, Director of Content, Second Spectrum (Clippers CourtVision, a revolutionary new way to watch Clippers games that puts fans in control of the viewing experience)
12:10pm Panel Discussion: Better Than Live: Innovation Inside the Arena
Moderator: Mark Francis, Instructor, UCLA Anderson Center for MEMES
Alvin Anol, Director of Content, Second Spectrum
Robert D. Jordan, stadium construction expert

Jennifer Van Dijk, Executive Vice President, Marketing, Wasserman
12:50pm LUNCH (HOSTED)
1:45pm Panel Discussion: Up Next: Innovation in Technology, Sports & Entertainment
Moderator: Louise Chater, Lead Consultant, VX, Columbia TriStar Pictures & former EVP,
International Strategic Marketing & Sony Pictures Entertainment
Aaron Holland, CEO, Season Share
Nathan Huber, Co-Founder & CEO, 3D Live
2:25 DEMO Denise Hewett, founder, Scriptd
2:45pm BREAKOUT SESSIONS
3:30pm Panel Discussion: Media Rights & Talent - The Impact of Digital

4:00pm Case Study: The Need for Diverse Perspectives in the Quest for AI Solutions
Gaia Dempsey, Founder & CEO, 7th Future
4:15pm Closing panel: Innovation in ESports
Moderator: Eric Johnson, Founder & CEO, WON Worldwide

5:00pm COCKTAIL RECEPTION (hosted)
6:00pm UCLA CAMPFIRE TALKS BEGIN
6:30pm Ann Meyers Drysdale, Author & VP, Phoenix Mercury ('79)
7:00pm Rhian Rogan ('20)
7:20pm Brandon Cole (FEMBA '20)
7:40pm Tam Nguyen ('20)
8:00pm EVENT CLOSE
Please note seating is limited and R.S.V.P. is required for admission. There is free admission for the student campfire talks only. Complimentary food and beverages will be available. For more information, contact us at centerformemes@anderson.ucla.edu or at (310) 825-7211.
Transportation Options:
Free parking is available in the Skirball's northern parking garage ("North Parking"), located underground at the end of the Skirball's main driveway. Parking is also available in in the eastern parking garage ("East Parking"), located across Sepulveda Blvd.
Rideshare: Lyft, Uber
---
Partnered with:


Organizer of UCLA Anderson Up Next Conference