Description
UCLA Global Forum Dinner with Nobel Prize Recipient & UCLA Alumnus, Professor Randy Schekman
Wednesday 9 November 2016 - 6.45pm to 9.00pm
Hotel du Vin - 11 Bistro Place, Edinburgh EH1 1EZ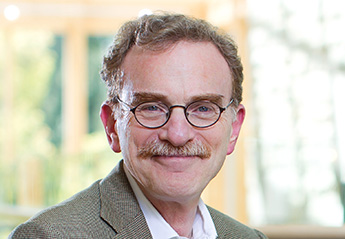 The UCLA Global Forum is proud to present a private dinner with Dr. Randy Schekman, UCLA Alumnus ('71) and recipient of the 2013 Nobel Prize in Physiology or Medicine. He was awarded the Nobel Prize for his discoveries of how the cell organizes its molecular transport system. This research serves to better inform our understanding of neurological and immunological disorders. At this special dinner, Dr. Schekman will give guests some insights into his current research on cellular mechanisms and how it informs our understanding of human disease. Dr. Schekman will also discuss how this research can help us fight some of society's most pervasive diseases, such as mestastic cancer and Alzheimer's disease.
A UC Education Abroad Program (EAP) Scotland alumnus who studied at the University of Edinburgh, Dr. Schekman's talk will serve to launch UCLA's International Education Week in the UK. He is the recipient of the UC EAP 2016 Linda Duttenhaver Distinguished Alumni Award and is currently a professor at UC Berkeley.

---
About Randy Schekman:
The seventh UCLA alumnus to become a Nobel laureate, Schekman is a longtime UC Berkeley professor, a Howard Hughes Medical Institute investigator and editor-in-chief of eLife, an open-access science journal.

A detailed personal biography can be accessed via the Nobel Prize website.

---
Questions? Please contact Jodi Anderson, Senior Director of UCLA Alumni Outreach and Development, Europe - janderson@support.ucla.edu