UCLan Living with diabetes day 31st May 2014
Event Information
Location
University of Central Lancashire
Darwin Building
Preston
PR1 2HE
United Kingdom
Description
Join the University of Central Lancashire, Diabetes Research & Wellness Foundation and the specialist diabetes teams from Lancashire NHS and Lancashire University Hospitals for this first annual Living with Diabetes Day.
This unique event will bring together people living with diabetes, healthcare professionals, academics, students and diabetes organisations to provide a wealth of diabetes information under one roof.
The day is open to anyone that would like to attend. Whether you have Type 1 or Type 2 diabetes, are a friend, family member, carer or have an interest in the condition, the Living with Diabetes Day will give you the chance to learn more about diabetes and provide you with the tools and increased understanding to support a pro-active approach to good self-management skills and subsequently improve quality of life.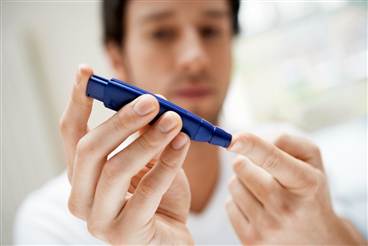 This first year's programme will feature talks by specialists in diabetes on many different aspects of living with the condition, with a particular focus on the important topics of diet and nutrition, exercise and structured diabetes education for patients. Guest speakers include -
• Professor. Satyan Rajbhandari is a consultant physician and honorary clinical professor at the Lancashire teaching hospital will be giving you an "Introduction to diabetes".
• Community diabetes dietician Claire McLellan will enlighten us on the diet and diabetes aspect for the people with diabetes.
• Importance of controlling Hypoglycaemia. Founder/ Clinical Nurse Director 'Diabetes Complete Care UK' will be taking about - " Importance of controlling Hypoglycaemia"
• Alison Graham, lead clinician from Minerva Center, will be talking about "How to get the best of your consultation?"
• April Scott, sports exercise specialist will join us to and take you through a practical session on "Pilates".
• Nayasha Shah, an associate registered nutritionist will join us for current research on exercise and diabetes management
• Christine Elwell, a diabetes education specialist will be talking to us about the importance of structured education in diabetes and self-management of diabetes.
The exhibition area will also provide an opportunity to meet a variety of experts who will be on hand to offer advice on diet, nutrition, health, lifestyle and the latest blood-glucose meters and diabetes related products and services.
The Health Zone in the exhibition area is where you will be able to speak to –
• Regional diabetes specialist teams • Community health trainers • Diabetes specialist dietitians • Other support groups and providers of information
Refreshements, lunch and parking are all included in the registration fee. The University catering team have put together a special healthy buffet for us consisiting of-
Sliced Roasted Chicken Breast
Fresh Salmon baked In Lemon and Dill
Mushroom and White Beans on Wholemeal Bruschetta (V)
Asparagus Tortino (V)
Wholemeal Veggie Pasta (V)
Jewelled Couscous (V)
UClan Living with Diabetes Day 31st May 2014
Darwin Building Lecture Theatre
Time
Topic
Speaker
08:45
Arrival and Registration
Tea and Coffee
Exhibition Area
Sports Tourism and the outdoors, Diabetes Research & Wellness Foundation (DRWF)
9:15-9:30
Welcome
Dr. John Minten (Dean of the School) and Dr. Steve Atkins (Division Leader)
09:35 – 10:00
Diabetes Myths and Facts
An
Introduction to Diabetes
Prof. Satyan Rajbhandari
Consultant Physician and Honorary Clinical Professor
10:05-10:30
Diabetes and Diet
Claire Mclellan
Community diabetes specialist
10:35 – 10:55
Tea and Coffee Break
(Exhibition Area)
11:00 – 11:20
Importance of controlling Hypoglycaemia
Maureen Chadwick
Founder/ Clinical Nurse Director 'Diabetes Complete Care UK'
11:25- 12:00
11:30 – 12:20
Physical Activity and Diabetes
Diabetes and Exercise
In this session we will explore and try some gentle forms of exercise that can be a perfect addition to your everyday diabetes management
Dr. Steve Atkins
Division leader Sports, Exercise and Nutritional Sciences

April Scott
"Pilates"
12:25 – 13:25
Lunch
(Exhibition Area)
13:30 – 14:15
How to get the best of your consultation?
Alison Graham
Diabetes specialist nurse
Lead Clinician
14:20 – 15:15
The importance of structured education in diabetes and self-management
Christine Elwell Diabetes education coordinator/specialist diabetes dietitian
Minerva Health Centre
15:15-15:30
Thank you and goodbye
Lee Calladine and Dr. Swrajit Sarkar
Date and time
Location
University of Central Lancashire
Darwin Building
Preston
PR1 2HE
United Kingdom