Description
Considering a career in healthcare? Come and find out if osteopathy could be the right option for you at one of our informative and interactive open days.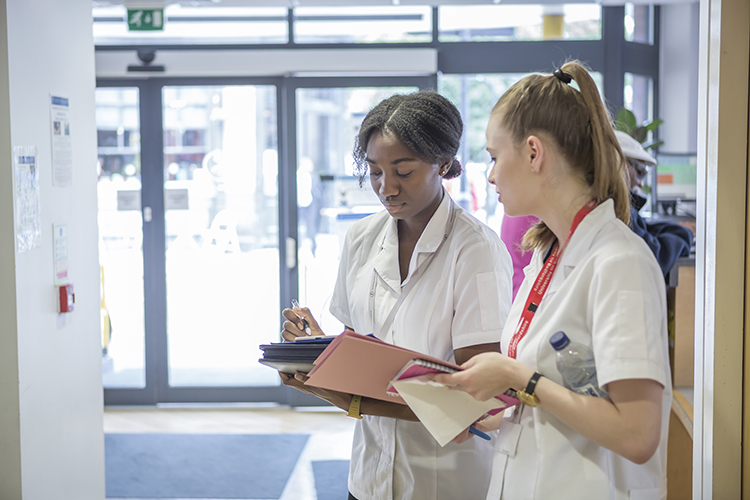 Whether you have your heart set on a career in osteopathy or don't know much about it and what to find out more, our Open Days are intended to give you all the information you need to make an informed decision about your next steps.
The day includes:

an overview of osteopathy and a chance to hear from practicing osteopaths
a demonstration of an osteopathic assessment/treatment
the low-down on our courses from expert staff, students and graduates
a tour of our facilities and an opportunity to visit practical technique classes, the UCO Clinic and the Student Union
specialist advice on topics such as funding and finance, admissions and entry requirements, disability support, career options, accommodation and the local area.
a chance to chat informally to staff and students and to ask any questions you like.
Friends and family are very welcome. We look forward to meeting you soon!

"I received a lovely warm welcome to the UCO at the Open Day which gave me a clear decision to choose the UCO over other osteopathic schools!" ~ Sian Feltham
"The Open Day gave me a real insight into osteopathy and confirmed that I'd be studying osteopathy at university. It also showed me the great teaching facilities and community feel that the UCO had to offer. My advice to you is, make sure you come to an Open Day - to truly see if it is for you. You have to visit the university, no websites or prospectuses can match that!"" ~ Sarah Jackson
If you want to find out more about the UCO before your visit you can find information abour our courses, student support, and life at the UCO at www.uco.ac.uk
Please note that our open days are not drop in events. Please register for the event to guarantee your place. We strongly recommend you arrive for the 10am start to get the most out of the day.