Description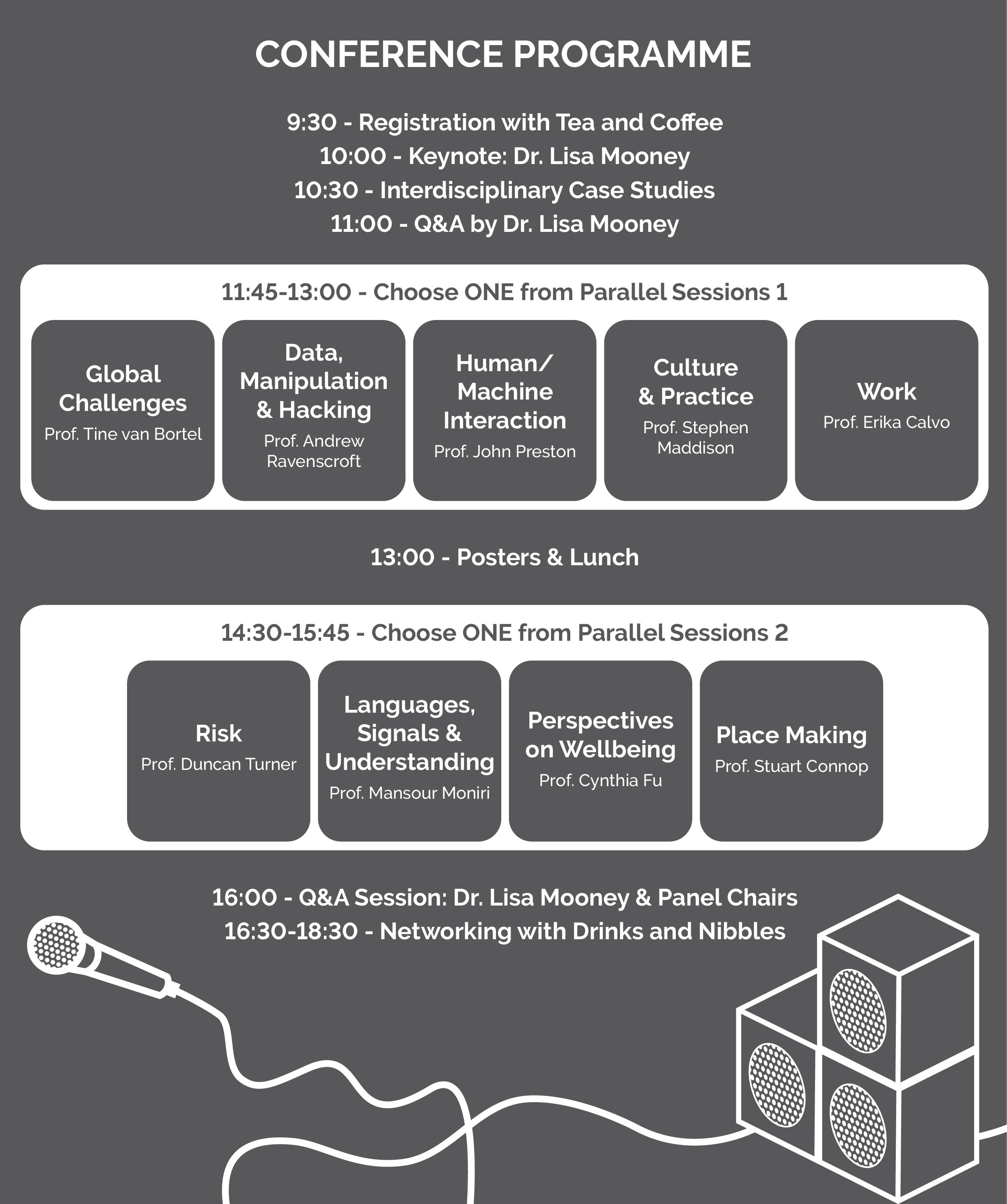 Co-creating the Research Environment: Building Interdisciplinarity & Collaboration
6th July 2017 // 10 - 4.30pm
USS Stratford
The focus of this year's conference will centre on building our research environment to encompass the challenges and opportunities for interdisciplinary research and the identification and building of cross/inter/multi-disciplinary research ideas.
The aim of the day will be less the presentation of traditional papers and more the opportunity to convene with others and discuss current or emerging areas of mutual interest and synergy.
The day will open with a number of interdisciplinary projects that will give an overview on the joys and pitfalls of interdisciplinary research, animating the way in which these types of projects come about, and how they navigate the challenges of working in teams, securing research funding and generating high quality outputs for their disciplines.
The aim of the day is to offer interdisciplinary panel discussions, posters and networking opportunities, open to all UEL academics and postgraduate research students.
In direct response to the themes and developments of the Dialogues Day we are looking for academics, PGR students and research groups to respond to a call for abstracts that should be considered under three broad themes which are in development:
Health & Communities
Systems & Science Innovations (Science orientation still in development)
Creativity, Culture & Society
CALL 1 - Interdisciplinary case studies
We would like to request abstracts for up to three existing interdisciplinary projects that can be presented as exemplary case studies, and which will form a panel discussion group for an open Q&A session.
CALL 2 - Open call for panel discussions and posters
We would like to offer an open call for a range of short 10 minute presentations on interdisciplinary ideas, that will be grouped into panels for a set of parallel presentations and Q&A sessions throughout the afternoon. This may be completed research, current projects, interdisciplinary project ideas in development or collaborative opportunities you wish to discuss.
Research Exchange Board
We will also host a Research Exchange Board that aims to open up the opportunity for any academic, PGR student and research group to post, highlight, locate and connect your research interests with others.