Investment, Technologies, Digital Health and Partnership Opportunities for Resilient Health Systems, Quality Patient Care and Services
About this event
WHAT TO EXPECT?
20+ Speakers
500+ Attendees
100+ Companies represented
Join us for the virtual SSCG UK - Africa Healthcare Forum on Thursday, 25 March 2021 as we explore and discuss "Investment, Technologies, Digital Health and Partnership Opportunities for Resilient Health Systems , Quality Patient Care and Services " in Africa for UK organisations, companies, investors, entrepreneurs and suppliers.
AGENDA:
SESSION 1 11:00 - 13:00 GMT
Strengthening Africa's Healthcare Systems Resilience and Innovation
Strengthening Africa's healthcare systems through partnerships PPPs for resilience
Transforming healthcare delivery and collaboration beyond COVID-19 to improve quality care and services
Accelerating innovation and healthcare digitalisation to improve access and progress towards universal health coverage (UHC)
Strengthening healthcare service delivery performance and quality in Africa
Establishing profitable and sustainable UK-Africa healthcare supply chain, investment relations and trade channels.
System thinking: Healthcare system engineering, transformation and improvement
Innovation and connected healthcare through the crisis
Regulatory framework and implementation
Investment, Technologies, Digital Health and Partnership Opportunities in respect of Quality Patient Care, Governance, Patient Safety and Experience
SESSION 2 13:00 - 15:00 GMT
Investment, Financing and Trade Opportunities
Healthcare investment, telemedicine and digital health opportunities
Investing and financing sustainable healthcare infrastructure, technologies, integrated management systems and pharmaceutical value chain
Mobilising adequate funding for health services
Opportunities in the private health sector, healthcare tourism and pharmaceutical industry
Healthcare infrastructure development and construction projects
Healthcare insurance systems
SPEAKERS:
OPENING KEYNOTE SPEAKERS
H.E Dr. Bernard Haufiku - Fmr Minister at the Ministry of Health Namibia, Special Advisor to the President and Founder & Chair of Africa Public Health Foundation
H.E Ahunna Eziakonwa - Regional Director for Africa at UNDP
Hon Lord Dolar Popat - British Prime Minister's Trade Envoy for Uganda, Rwanda and DRC
Rt Hon Lord Michael Bates - British Prime Minister's Trade Envoy for Ethiopia
PANELLISTS
Dr. Kate Tulenko - Chair Of The Board Of Directors at Corvus Health, Member, Global Future Council on Longevity at World Economic Forum and Adjunct Professor, Department of Health Systems at Johns Hopkins Bloomberg School of Public Health
Prof Rotimi Jaiyesimi - Associate Medical Director for Patient Safety and Consultant Obstetrician and Gynaecologist at Basildon and Thurrock University Hospital and Visiting Professor, Faculty of Law at the University of Ibadan
Dr Ify Okocha - Executive Medical Director and Deputy Chief Executive at Oxleas NHS Foundation Trust
Dr. Mohamed El Sahili - CEO at SF Group, CEO / CVO at Medland Health Services Zambia and Board of Director at Africa Healthcare Federation
Dr Brighton Chireka - International Health Consultant, GP Partner & Clinical lead of SKC CCG, a Fellow of the Faculty of Medical Leadership and Management, founding Chairperson of Zimbabwean Diaspora Health Alliance (ZDHA)
Chris Dzikiti - Head of Programmes, Transformation & Delivery at NHS England & Improvement
Joy Ncomile Ruwodo - Director, Public Affairs (Africa Region) at The END Fund
Dr. Manal Ghazzawi - CEO of Citiglobe Pharmacies Ltd, Founder of knowHep Foundation Sierra Leone, Member of the National Drug Expert Committee and National Clinical expert for validation and formulation of Standard treatment guidelines, Sierra Leone
Dr Ola Brown - Founder of Flying Doctors Healthcare Investment Group
Salim Hasham - Executive Chairman - Health Services International, Former SVP Johns Hopkins Medicine International; VP Health Services Aga Khan University Health System; CEO - Hawaii Medical Centers Health System
Dr Ian Clarke – Founder and Board Member at Kiwoko Hospital, Chairman of Uganda Healthcare Federation (UHF), Board Member of East Africa Healthcare Federation (EAHF) and Africa Healthcare Federation (AHF) and Chairman of International Medical Group (Uganda)
Dr. Belgrad Kenne - Deputy Chief Executive Officer at The Karen Hospital
Dr Skhumbuzo Ngozwana - President & CEO at Kiara Health and Board Member at South African Medical Devices Industry Association, Chairman of the National Association of Pharmaceutical Manufacturers of South Africa and and founding member of the Federation of African Pharmaceutical Manufacturers Association (FAPMA)
Dr Mwenya Kasonde - Global Health Consultant and Thought Leader
Micheal Kimbi - Country Director, Cameroon at UK Department for International Trade
Ms Njide Ndili - Country Director, PharmAccess Foundation, Vice President at The Healthcare Federation of Nigeria (HFN), Commissioner for Governing health futures 2030 and Selection Committee Member at Nigeria Health Excellence Awards
Racey Muchilwa - Country President & Head, Novartis Sub-Saharan Africa
Evelyn Castle - Executive Director and Co-Founder at eHealth Africa and Chairman of the Board at EHA Clinics
SPEAKERS: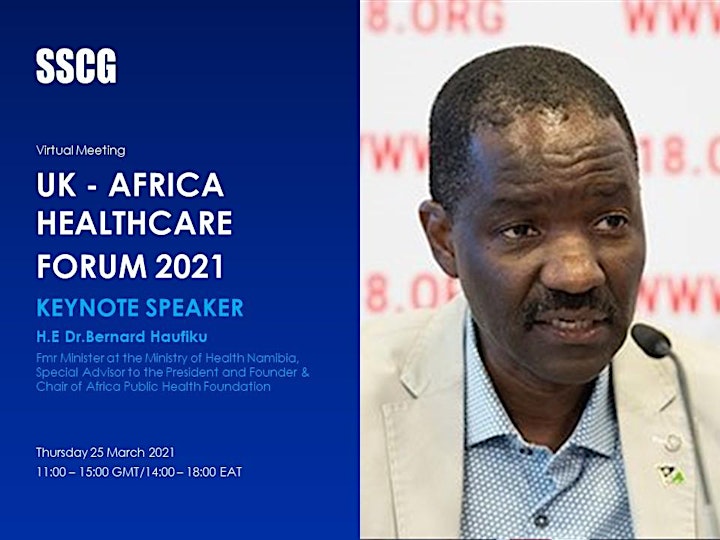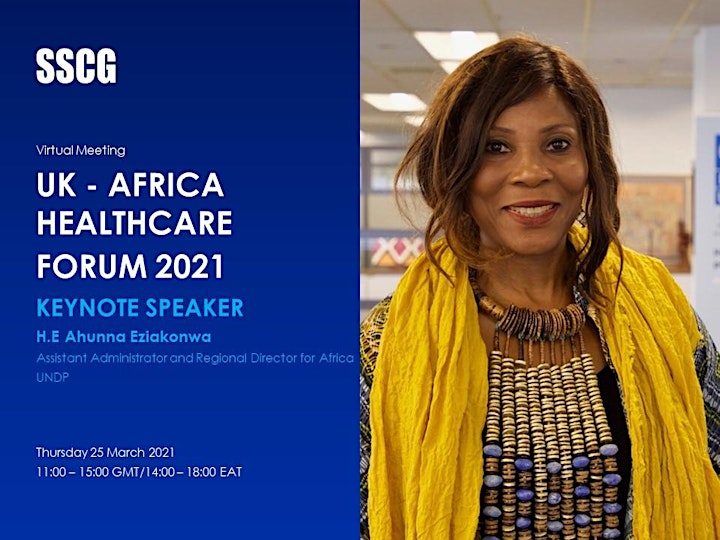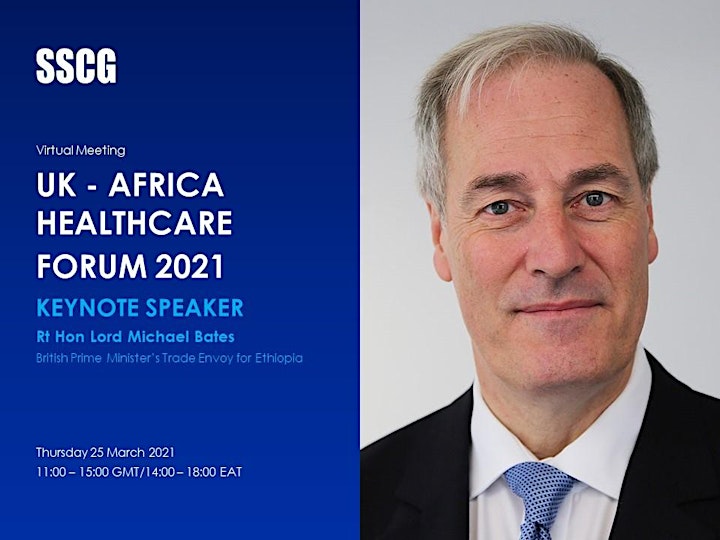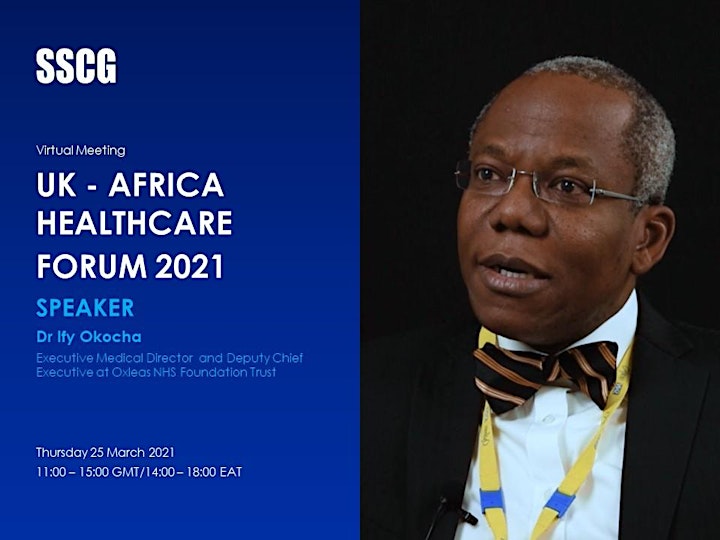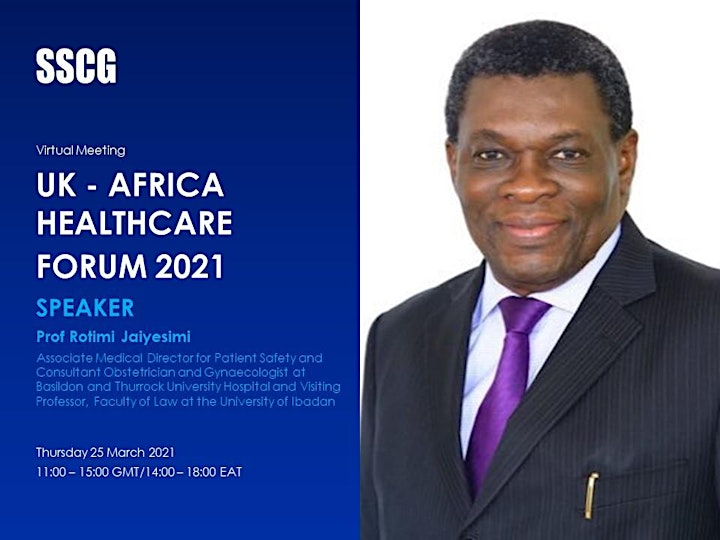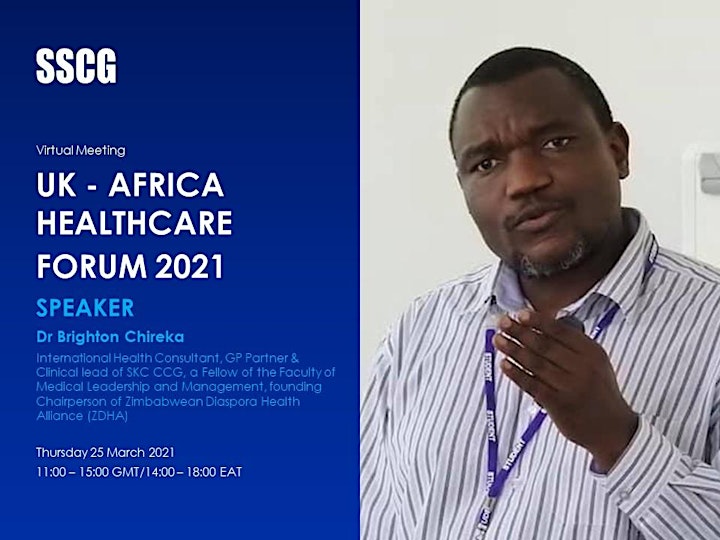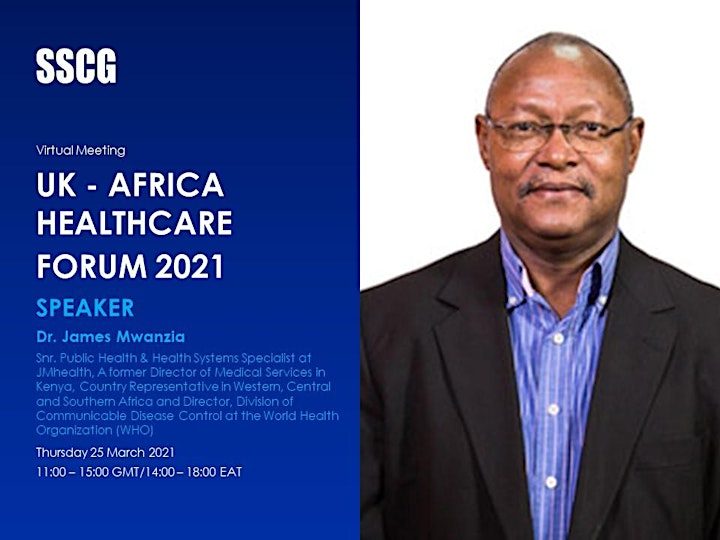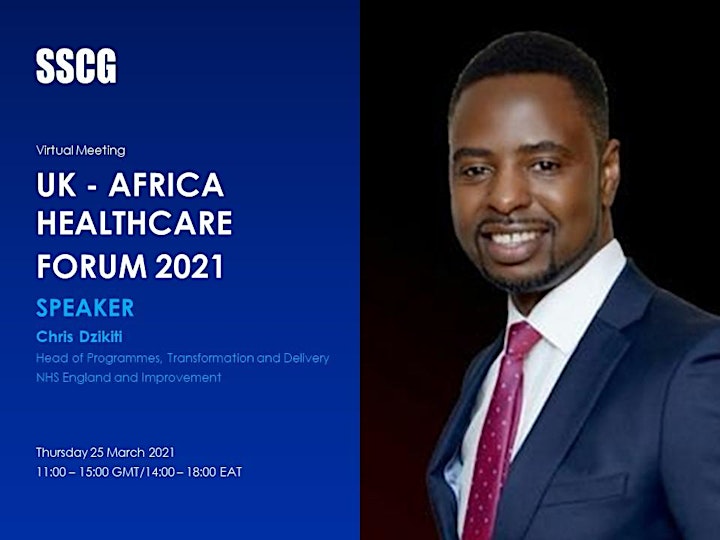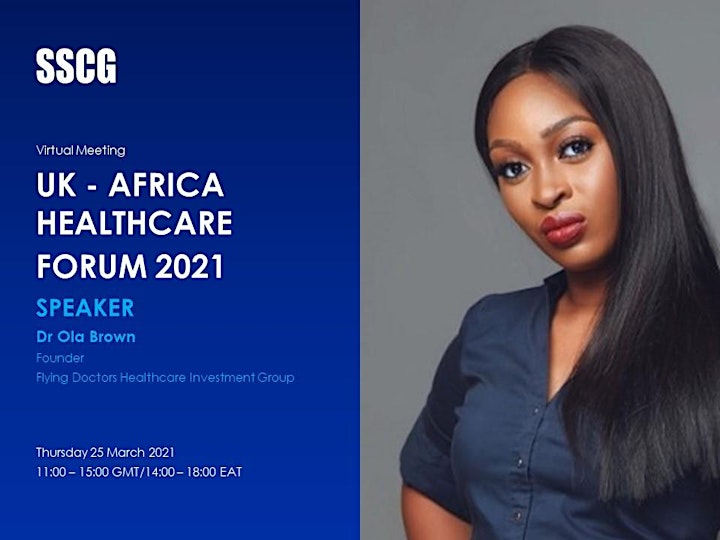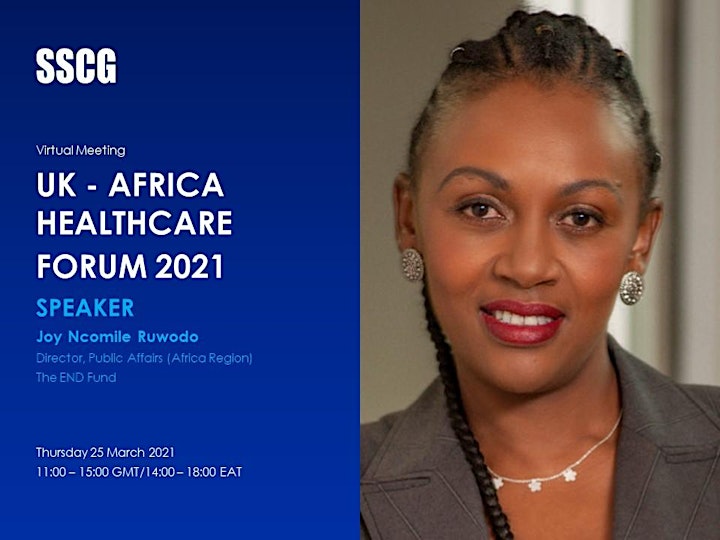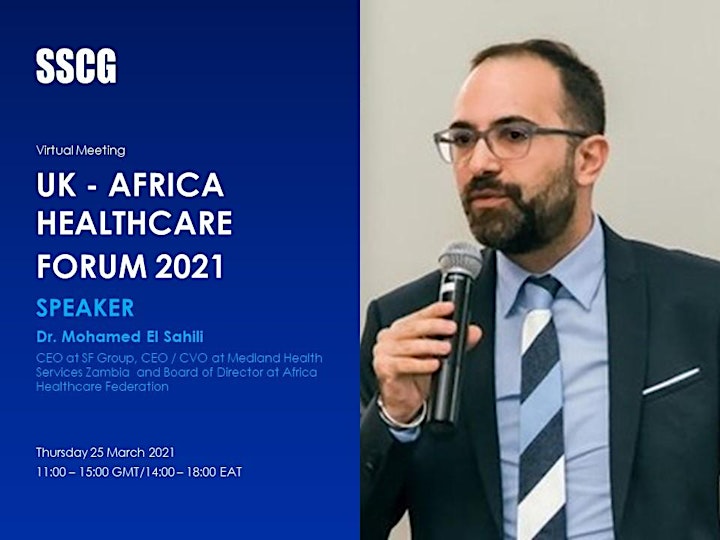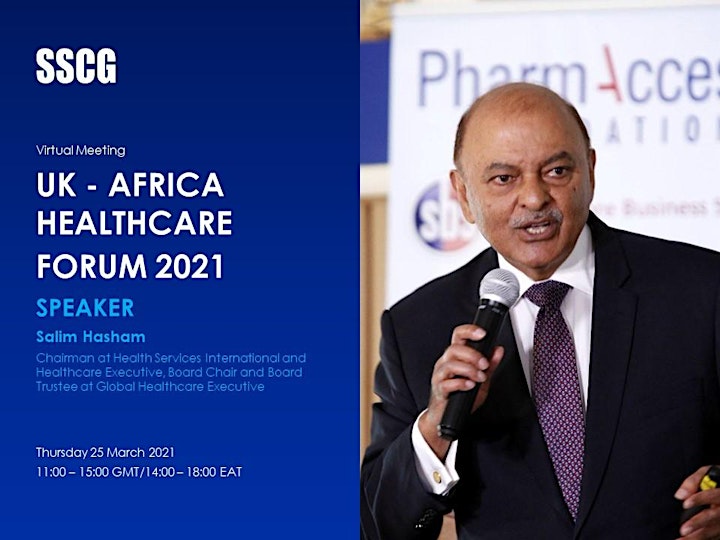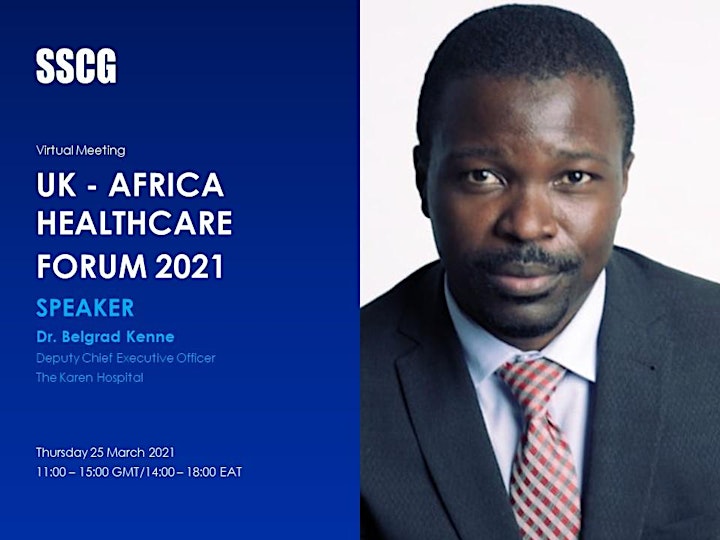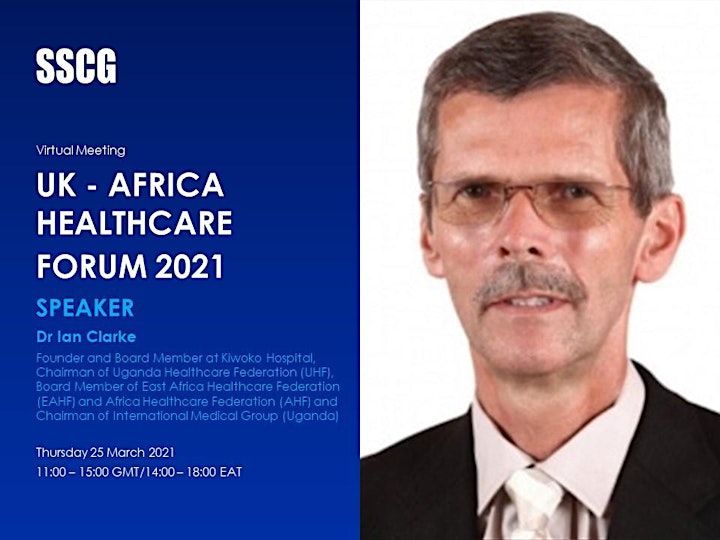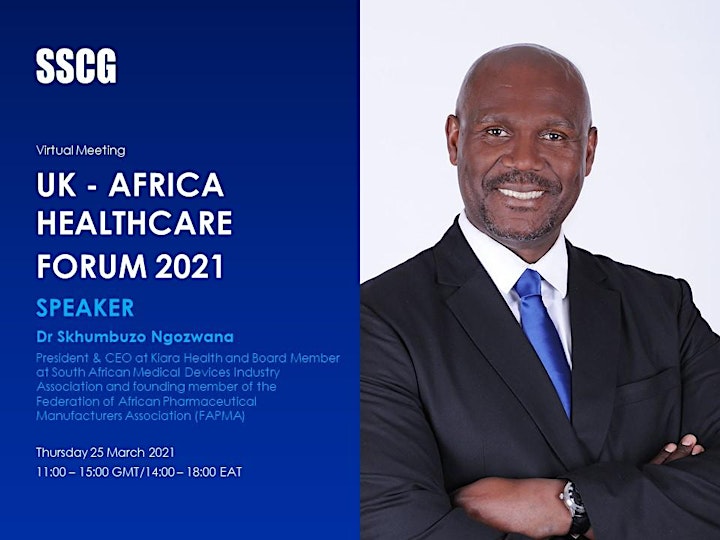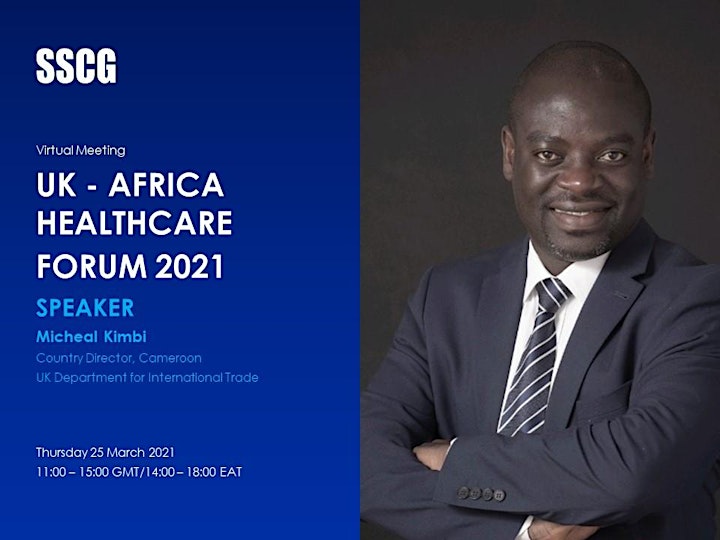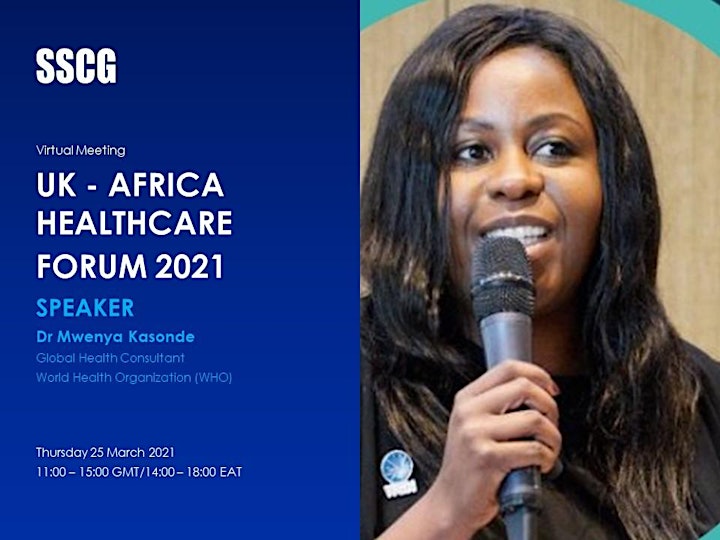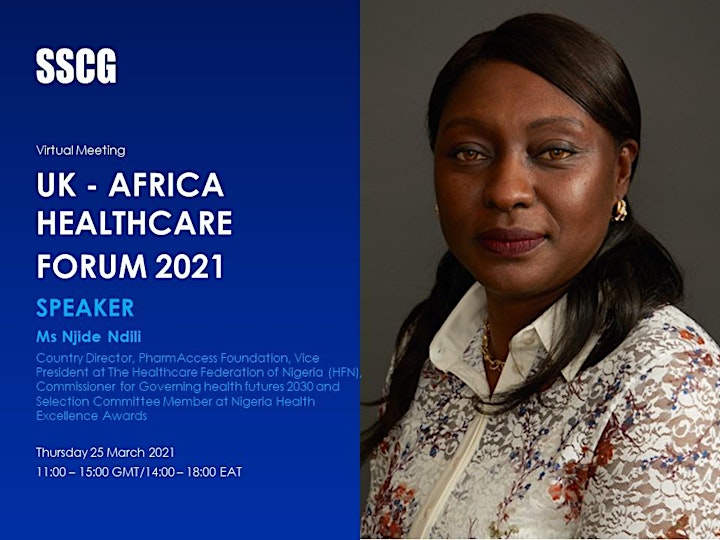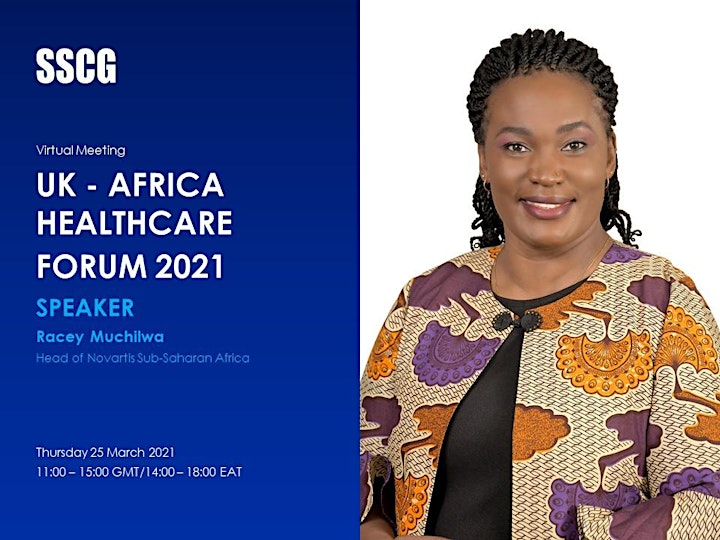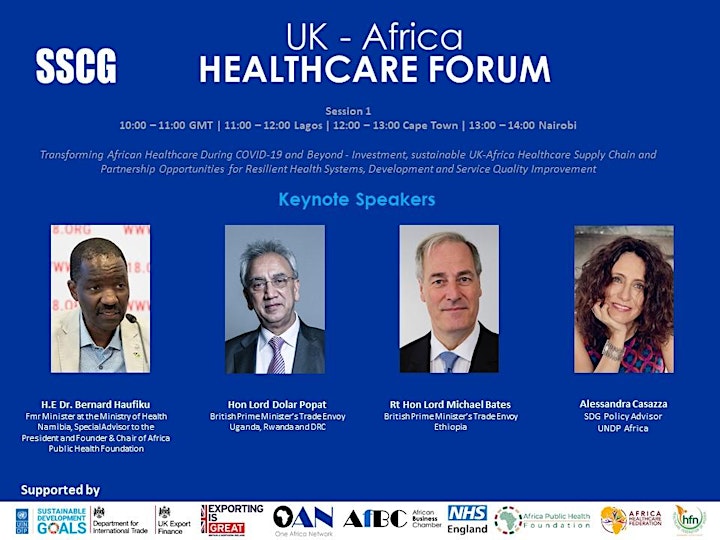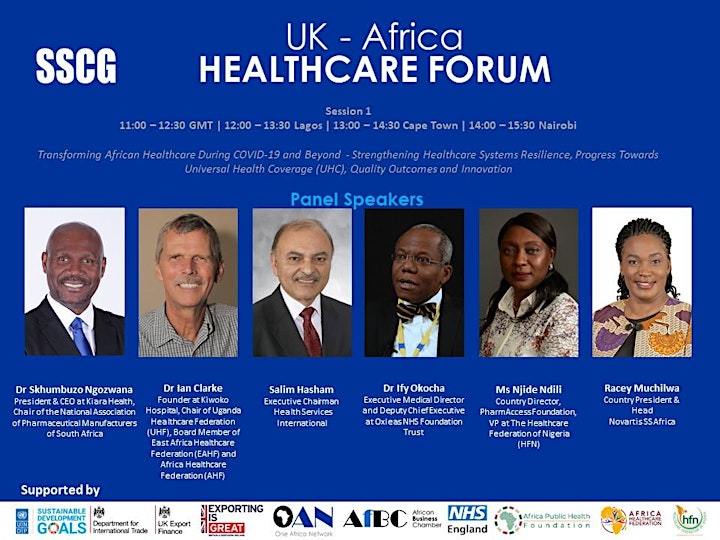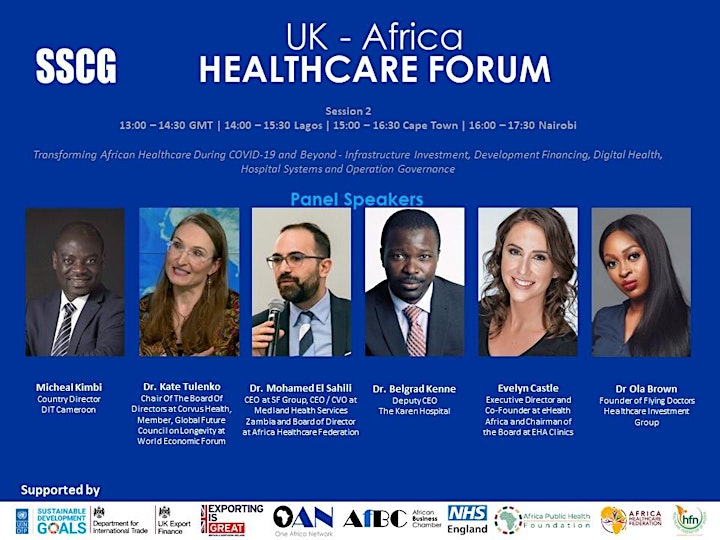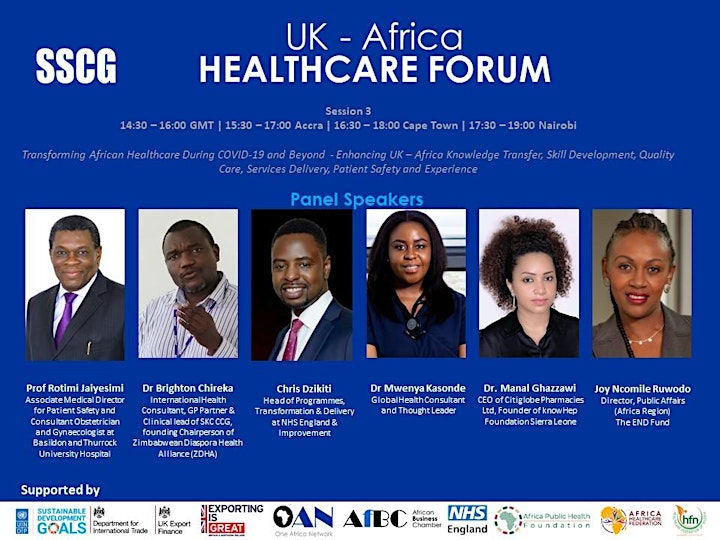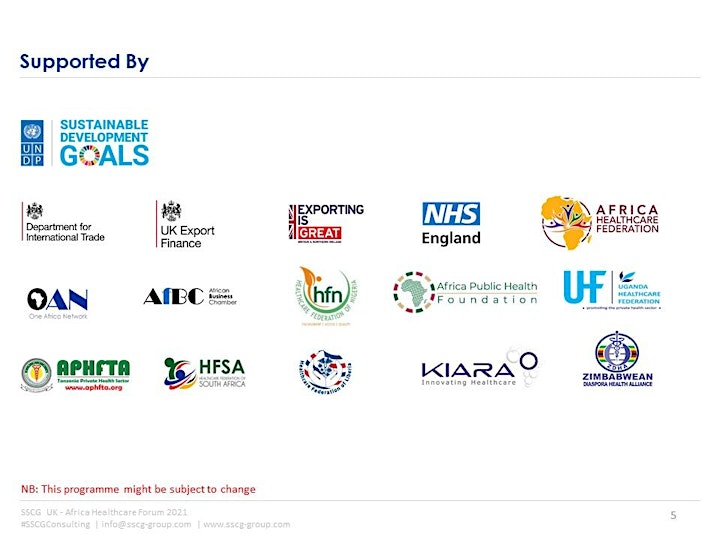 Contact Us to Discuss Sponsorship, Digital Opportunities and more - Gain Unprecedented Exposure to Healthcare Leadership and Investment Opportunities
This opportunity will allow you to position yourself as a key business leader in this rapidly changing African Healthcare industry. Plus, you have guaranteed exposure to a worldwide audience of 1000+ healthcare leaders and investors. You need to be a part of this movement, to showcase your latest innovations and solutions with an industry that is eager to learn.
For enquiries and discuss how you can participate and sponsor the summit, email us at info@sscg-group.com
Why Sponsor?
Senior Healthcare Audience: We go above and beyond to deliver a high level audience, ensuring your time is well spent with the key decision-makers
Generate New Leads and Book Meetings: With our b2b networking app, pre-book meetings with our high-level leadership audience, giving you access to hundreds of new business leads
Become a Thought Leader: Lead decision-makers through some of their toughest technology and business model challenges and become their go-to solution provider
What you can expect when you sponsor SSCG Events
Your brand in front of your prospects: We will work with you to get your brand in front of the prospects and clients that can transform your business
Be seen as a thought-leader: With hundreds of industry leaders and experts joining our events, your company can be seen as a thought-leader in the space. Whether that be via a panel session, presentation, interactive workshop and marketing materials.
Showcase your solutions and services: More than ever, industry needs solutions and with our exposure, you can share product brochures, the latest research, and business cards with prospects who need it.
Kickstart sales cycles: Whether that be "cold" prospects or familiar face to face acquaintances, the Networking at a SSCG Events will enable you to set up meetings with industry leaders and accelerate your business development efforts.
Find more about SSCG Healthcare services at www.sscg-group.com/healthcare or Twitter @SSCGConsulting and hashtag #SSCGConsulting #SSCGHealthcare #SSCGSummit
GDPR COMPLIANCE
By registering to attend our events, you consent for us to hold your personal data and usage of event images inline with General Data Protection Regulation (GDPR) Compliance. We assure you that your data will be kept confidential and only be used to keep you updated of our events activities. For further inquiries, please email info@sscg-group.com.
Organiser of UK - Africa Healthcare Forum