Event Information
Location
Anson Rooms
Richmond Building
105 Queens Road
BS8 1LN
United Kingdom
Description
The UKADR conference brings together the UK's rich and diverse disaster research community. It provides a forum for UK researchers to network across disciplinary fields and to interact with research funders, national and local government and charitable organisations operating in the UK and internationally.
What is the focus of the 2018 conference?
This year, the conference will focus on complexity.
In recent years there has been a growth of recognition that disasters arise from, and are impacted by, complex interlinked hazards. These hazards interface with complex vulnerabilities that can profoundly shape how severely people experience the impacts of those disasters.
Rapid urbanization, climatic change, intensification and growing reliance on technology, and regional and global economic chains, are all making disaster risk reduction more complicated and more important. Understanding these complexities demands the integration of arts, social sciences, engineering, and the physical science knowledge. It also requires the sharing of expertise between practitioners, academics and policy makers.
The 2018 UKADR Conference will explore the intersections of complexities related to disaster studies, and bring a wealth of stakeholders together for vibrant discussion and debate.
How to participate?
Individuals are welcome to register their attendance only, or to submit a paper, poster, or full panel proposal. Panels will be allocated approximately 90 minutes.
Potential panel themes include
Built environment
Climate change and disasters
Disaster funding, laws and policies
Disaster ICT and emergency communications
Disaster management
Disaster relief, resilience and research
Disaster response and management
Natural hazards
Technology and DRR
Police, fire, military personnel in disasters
Public health preparedness
Sociology of disasters
Urban planning and urban renewal
Other areas (please specify)
If you wish to submit an individual papers, poster, or full panel proposals, please register by 20 January 2018.
This conference is hosted by the University of Bristol Cabot Institute on behalf of the UK Alliance for Disaster Research.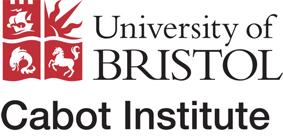 Date and time
Location
Anson Rooms
Richmond Building
105 Queens Road
BS8 1LN
United Kingdom