Location
Queen Elizabeth II Centre
Broad Sanctuary
London
SW1P 3EE
United Kingdom
Expect world-leading speakers, exciting data developments, and updates on novel scientific results.
About this event
UK Biobank will be hosting our next Scientific Conference as a HYBRID event on Tuesday 21st June 2022. We hope you can join us for this stimulating event where you can expect world-leading speakers, exciting data developments, and updates on novel scientific results.
As the world's most comprehensive biomedical database we are incredibly proud of the unique scientific discoveries being generated through use of the resource, with thanks to the ongoing commitment of our participants, funders, and the research community.
Book your place to find out more about how UK Biobank is engaging with study participants and researchers worldwide to make best use of the resource. The day will include updates of the latest research findings and future ambitions in the areas of genomics, ageing and environmental health research. You can also find out more details on how UK Biobank is empowering global collaboration through our Research Analysis Platform, democratising access to valuable health research data.
The event is open to all, whether from academia, industry, or somewhere in between, join us to find out more about how the accessibility of our data can facilitate your research to tackle the major health issues facing us today:
Sessions:
• Enhancing engagement in UK Biobank
• Unlocking the potential of genetic data
• Transforming health in older age
• Environmental exposures for health research
FULL AGENDA ONLINE HERE: https://www.ukbiobank.ac.uk/ukbconf2022
Register today to attend in person or online. Please be sure to select the correct ticket type, VIRTUAL REGISTRATION or ATTEND IN LONDON.
Live presentations | Networking |Panel discussions | Q&A
A full day of stimulating talks, followed by a drinks reception, with plenty of opportunities for networking and discussion with your fellow industry and academic researchers about the value of the most comprehensive biomedical database in the world. Plus, find out the winner of the 2022 UK Biobank Early Career Researcher of the Year Award and the UK Biobank Doctoral Student Award.
Joining virtually? Connect and interact: Not your average video conference call! Watch the whole event on the UK Biobank website for an interactive experience enabling you to be an active participant in discussions with the speakers and your fellow attendees. Live presentations and Q&A . All sessions will be recorded and made available on the same day. Register for a VIRTUAL TICKET to receive programme updates and to join in the discussion.
OPEN FOR ENTRIES: UK Biobank Early-Career Researcher of the Year 2022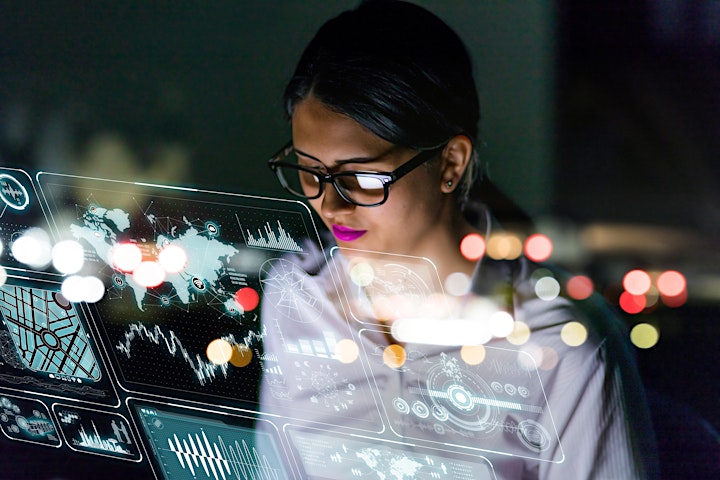 We encourage wide use of the UK Biobank research resource. This includes scientists just embarking on their research career, who may be the research leaders when the UK Biobank resource is at its most productive in years to come.
We are especially looking to celebrate the creativity and imagination of early-career researchers (up to 5 years' post qualification). If that's you, why not enter our competition to find 2022 UK Biobank Early-Career Researcher of the Year.
Not only will that look good on your CV – but there is a top prize of £1,000 up for grabs and two runners up prizes of £500 each. Plus 20 submissions will be invited to present a poster at the conference in London.
To enter you must be a researcher registered to use UK Biobank data. The abstract you submit must relate to approved research by you that is planned to start, or is under way or was completed using UK Biobank data. The researcher of the winning abstract (as decided by a UK Biobank panel) will have the chance to present their work at the UK Biobank Scientific Conference.
UK Biobank Doctoral Student of the Year 2022: Thesis in Three Minutes
The UK Biobank Scientific Conference is attended by thousands of people and highlights the very best in scientific discovery through the use of data held in the UK Biobank research resource. We want to use this event to shine a light on the many young researchers putting the UK Biobank data through its paces to improve human health.
We are seeking video submissions from PhD students using the UK Biobank resource to showcase the talented, imaginative study designs using the UK Biobank biomedical database. These videos will be made available on the UK Biobank social channels and by the thousands of international researchers from industry and academia that attend the UK Biobank Scientific Conference every year. 10 submissions will be selected and the winning submission will receive £300 Amazon vouchers to support their studies.
Carry on the conversation on Twitter @UK_Biobank with our hashtag #UKBSC22