UK Chemical Supply Chain for Battery Manufacture - Expression of Interest

Thursday, 19 April 2018 from 10:00 to 16:30 (BST)
Event Details
The Innovate UK Knowledge Transfer Network (KTN), Advanced Propulsion Centre UK (APC) – Electrical Energy Storage Spoke and Chemistry Growth Partnership are hosting a joint event, which will bring together UK chemical companies to introduce them to the battery manufacturing opportunity.
Companies will hear from experts about the requirements for chemicals and chemical processes in making batteries and specifically the challenges faced in manufacturing batteries for electric vehicles.
Consultants E4tech will share the outcomes of an initial analysis assessing the strengths and gaps in the UK chemical supply chain – identifying opportunities for chemical companies in the battery production market.
Attendees will also be advised about future funding calls and have the opportunity to network and discuss potential collaborative projects. 
Who should attend:
Chemicals suppliers that are already engaged in the supply of chemicals or materials to the batteries sector
Chemicals suppliers that are not currently supplying chemicals into this sector but would like to learn more about the opportunity
Developers or suppliers of chemical processing equipment that might be relevant for supply of chemicals and materials for battery manufacture
Battery developers and manufacturers or other organisation currently engaged with the batteries manufacturing sector
Note to suppliers - List of chemicals/materials and processes of interest:
We provide below a list of some of the key common chemicals, materials and processes that are required for manufacturing batteries. This is not an exhaustive list –  and will be built upon during the event on 19 April – but is provided to help identify if this event is relevant for you:
Chemicals:

Solvents (e.g. NMP, carbonate solvents, alcohols, PES, ionic liquids); Salts (e.g. LiPF6); Polymers(e.g. polyethylene, polypropylene, polymeric gels, carboxymethyl cellulose, PVDF, SBR)

Materials:

Metals (Aluminium, Copper film, metal ribbons, lithium metal oxides); Doped mixed metal oxides (e.g Nickel Cobalt Aluminium (NCA) oxides and Nickel Cobalt Manganese (NCM) oxides); graphite; graphene and CNTs; Insulating materials; Conductive inks/ current collectors; ionic liquids)

Processes:

Formulation; powder processing & handling; Dispersion techniques at range of shear conditions (e.g. sonication, rotor stator, microfluidics); Liquid handling (e.g. gravimetric dispersion viscous liquids); liquid and solid dispensing; mixing techniques from low to high viscosity; coating techniques (e.g. inkjet, Roll-to-Roll Inkjet, doctor blading); Lithography; ball milling for making powders; vacuum cell filling

Analytics:

Agglomeration; viscosity; rheology; morphology; crystal structure; Dynamic Light Scattering; moisture content; electrical measurements (e.g. Resistance, I-V, C-V, Impedance spectroscopy); particle size analyser
Please note, places are limited and registration on this page does not guarantee a place. We will notify you nearer the time if you have been successful in securing place.
DRAFT AGENDA provided below (subject to change):
10:00 – Registration and networking
10:30 – The critical role of the UK chemical supply chain
Ø

 

Richard Carter, Chair of Chemistry Growth Partnership Supply Chain Working Group
10:40 – The UK battery manufacturing opportunity
Ø

 

Professor David Greenwood, Advanced Propulsion Systems, WMG & Advanced Propulsion Centre UK – Electrical Energy Storage Spoke
11:15 – The UK chemical supply chain for battery manufacture: gaps and opportunities
Ø

 

Adam Chase, Director, E4tech
11:45 – The UK chemical supply chain for battery manufacture: case studies from the chemical sector
12:15 – Lunch and networking
13:30 –Workshop activities to develop chemical supply chain solutions for battery manufacture
15:00 – Next steps and opportunities for further engagement
15:30 – Refreshment & Final Networking Opportunity
16:30 – Close
For more information, contact Peter Clark, KTN or Carla Shepherd, APC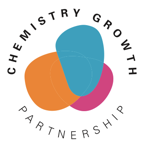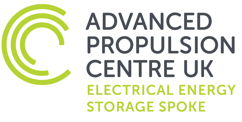 When & Where

Blackwell Grange Hotel

DL1 5NR Darlington
United Kingdom


Thursday, 19 April 2018 from 10:00 to 16:30 (BST)
Add to my calendar
Organiser
The Knowledge Transfer Network is the UK's innovation network. We bring together business, entrepreneurs, academics and funders to develop new products, processes and services.
We can help you develop ideas, expertise and technologies, that have the potential to be world-beating products. Central to what we do is the initiation and building of collaborations.
View our privacy policy here.