Description
For singles who want expert knowledge on successful dating
Meet some of the UK's most reputable and well-recognised dating experts in the industry. Attend their seminars and workshops and gain insights on where you may be going wrong or what you can do to improve your chances of finding love. Build your confidence, learn how to flirt and become your most attractive self.
This is for you if you are frustrated with dating, your friends are not giving you the advice you need, you can't find or keep a relationship, struggle to meet people, get dates or progress to 2nd, 3rd dates and beyond, need to be more savvy on online dating.
From 1pm-6pm (Doors open 12.45) you can attend seminars, workshops, stands plus photoshoot and from 6-8pm there is networking, mix and mingle with the experts.
Our key-note speakers alone are worth the visit.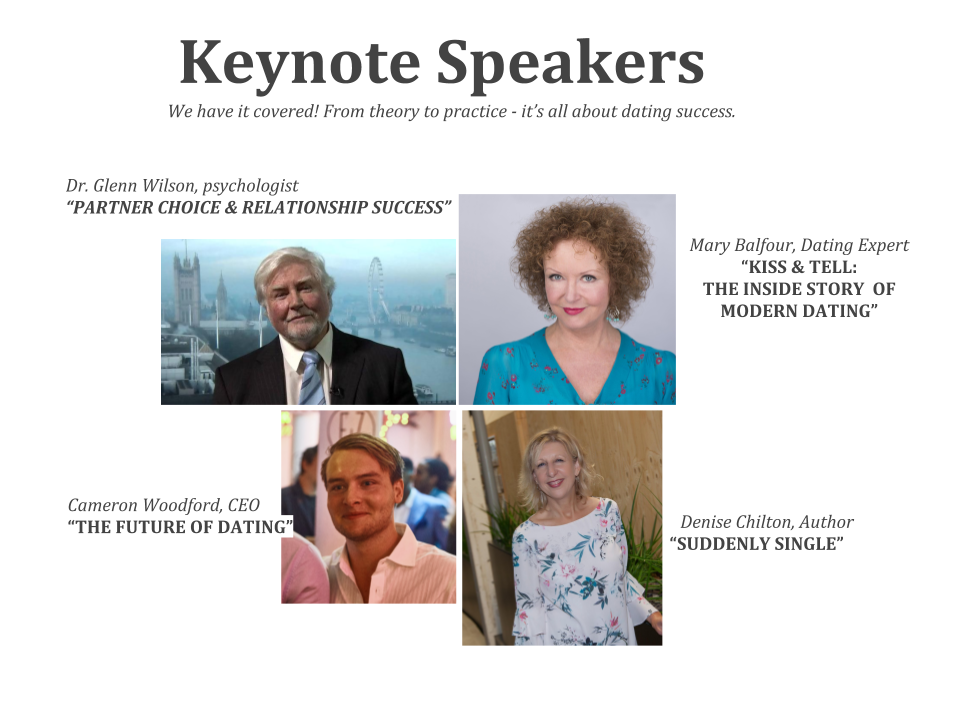 Our seminar and workshop experts include:
Ane Auret, Dating coach of the year 2017 (Uk Dating Awards)

Sean Brickell, Dating Coach & Founder of Emotional Impact

Saskia Nelson, Award-winning dating photographer

Genevieve Zawada, Internationally recognised matchmaker & CEO of Elect Club

Madeleine Mason-Roantree, Dating psychologist & Director of PassionSmiths,

Dimitri Raftopoulos, Psychotherapist & Founder of Relationship Works

Gail Morgan, Award-winning stylist and image consultant extraordinare

Mary Balfour, The Uk's foremost, multiple award-winning matchmaker and date coach

Rachel MacLynn, Mulitple award-winning matcmaker & CEO of Vida Consultancy Ltd
Topics include:
First Dates Do's & Dont's of Dating, Managing Expections, Dress to Impress, Body Language & Banter, Successul Online Dating, Attracting the right partner, How to use your feminine/masculine energy to optimise your attraction, Photos that swipe right, Partner compatability.
PLUS FREE photo shoot! Pimp your online profile with a free headshot by BrandYouMax, with hairstyling and make-up if you fancy a little extra sparkel.
And if that is not enough, we have 4 amazing Q&A sessions with Big Brother Psyhcologist Jo Hemmings, Award-winning matchmaker Tara Mcdonnell, Lorraine Admas, Dirctor of LoveStruck Infinity & Michael Blakeley, Founder of award winning aPP Clik'd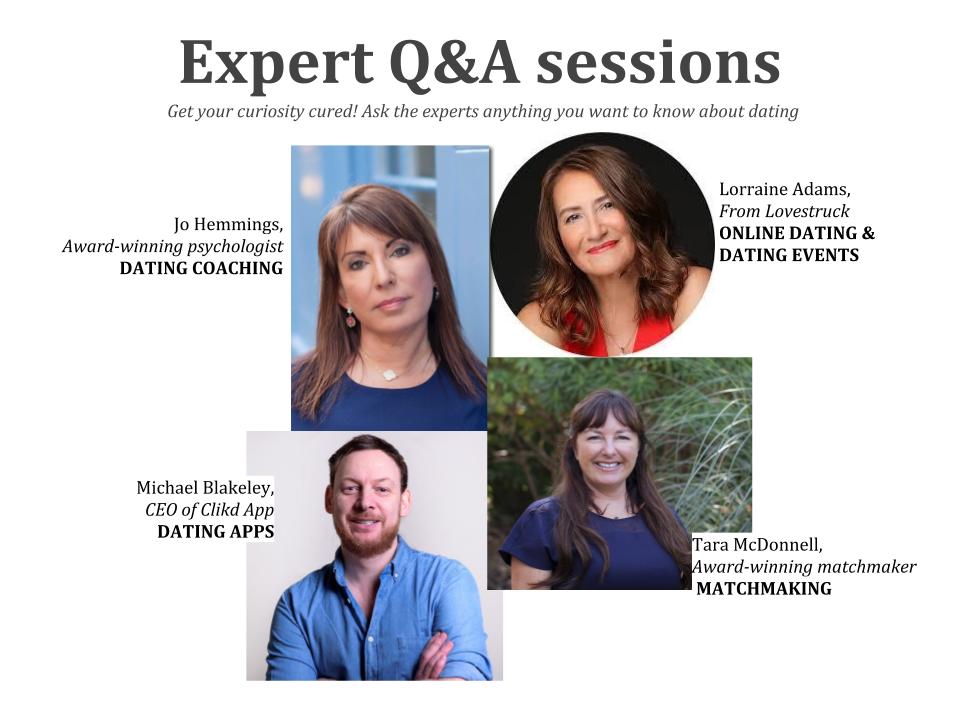 You will also have the opotunity to browse numerous stand including My Friend Charlie events, PlayDateLondon events, Attractive Partners, Elect Club, Global Dance Card, Artisan du Chocolat, La Perfumerie Anglais, Shawbury Vintners, Trident Yacht Singles Trips, The Relationship Works, Gail Morgan, BrandYouMax, Gutsy Dating, The Approved Dating Experts, PassionSmiths and Waterstones.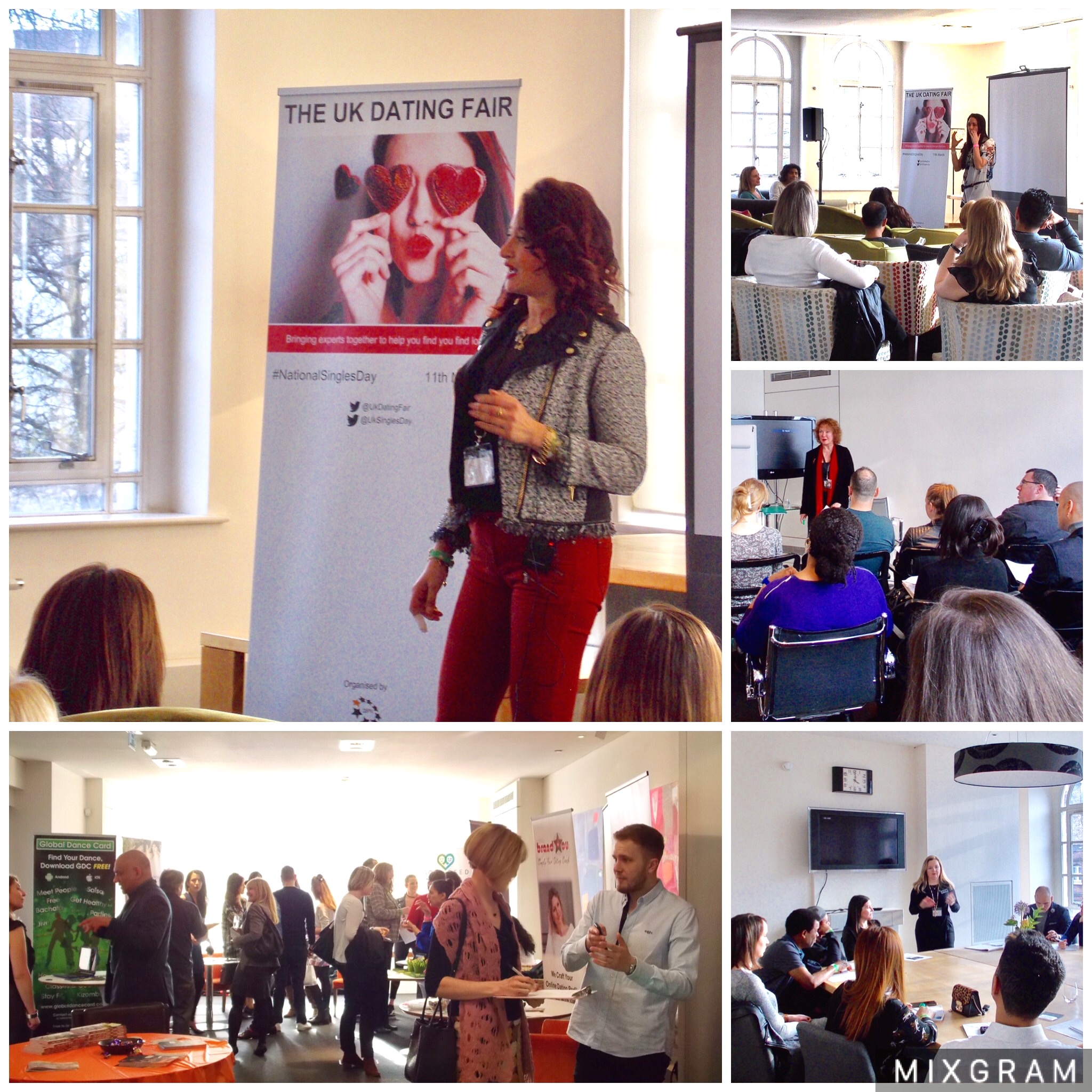 The value of spending an afternoon with all the experts alone exceed £750. The photoshoot for example is worth £60.
Tickets are £37, which gives acces to the entire UK Dating Fair: workshops, seminars, key-note speakers, stands and photoshoot. Attendence to workshops and seminars are on a 'first come, first served' basis.
Doors open 12.45, From 1pm-6pm you can attend seminars, workshops, stands plus photoshoot and from 6-8pm there is networking, mix and mingle with the experts.
The first 50 guests to arrive get a free copy of #Dating Magazine (normally £5).
Drinks and snacks are availble for purchase on site.
The UK Dating Fair is open to all singles over 18, for both ladies and gentlemen.
If you have any questions or want to take part, contact madeleine@passionsmiths.com or head over to the website for more information.
GET YOUR TICKETS BEFORE THEY SELL OUT
We look forward to seeing you there!
NB! Ticket sales end at 9 am on Sunday morning.