Description
For singles who want expert knowledge on successful dating
Meet some of the UK's most reputable and well-recognised dating experts in the industry. Attend their seminars and workshops to gain insights on where you may be going wrong, what you can do to improve your chances of finding love. Build your confidence, learn how to flirt and become your most attractive self.
Our seminar and workshop experts include:
The Uk's foremost, multiple award-winning matchamker and date coach, Mary Balfour
Dating Coach of the Year 2017 (Uk Dating Awards), Ane Auret
Award-winning dating photgrapher, Saskia Nelson
Internationally recognised Matchmaker & CEO of Elect Club, Genvieve Zwada
Psychologist & Director of PassionSmiths, Madeleine Mason
Psychotherapist & Founder of Relationship Works, Dimitri Raftopoulos
Our key-note speakers alone are worth the visit.
Prof. Adrian Furnham of UCL will give a talk on the Psychology of Physical Attraction.
CEO of Now Dating, Cameron Woodford, will share his thoughts on the Future of Dating.
Executive Coach and Author of Suddenly Single, Denise Chilton, will tell us her story.
Pimp your online profile with a free headshot by BrandYouMax, with hairstyling and make-up, visit all the stands that offer amazing services, such as dating events, styling advice, matchmaking services plus network with the best in the business. Plus top up your book collection on dating and love at Waterstones' stand.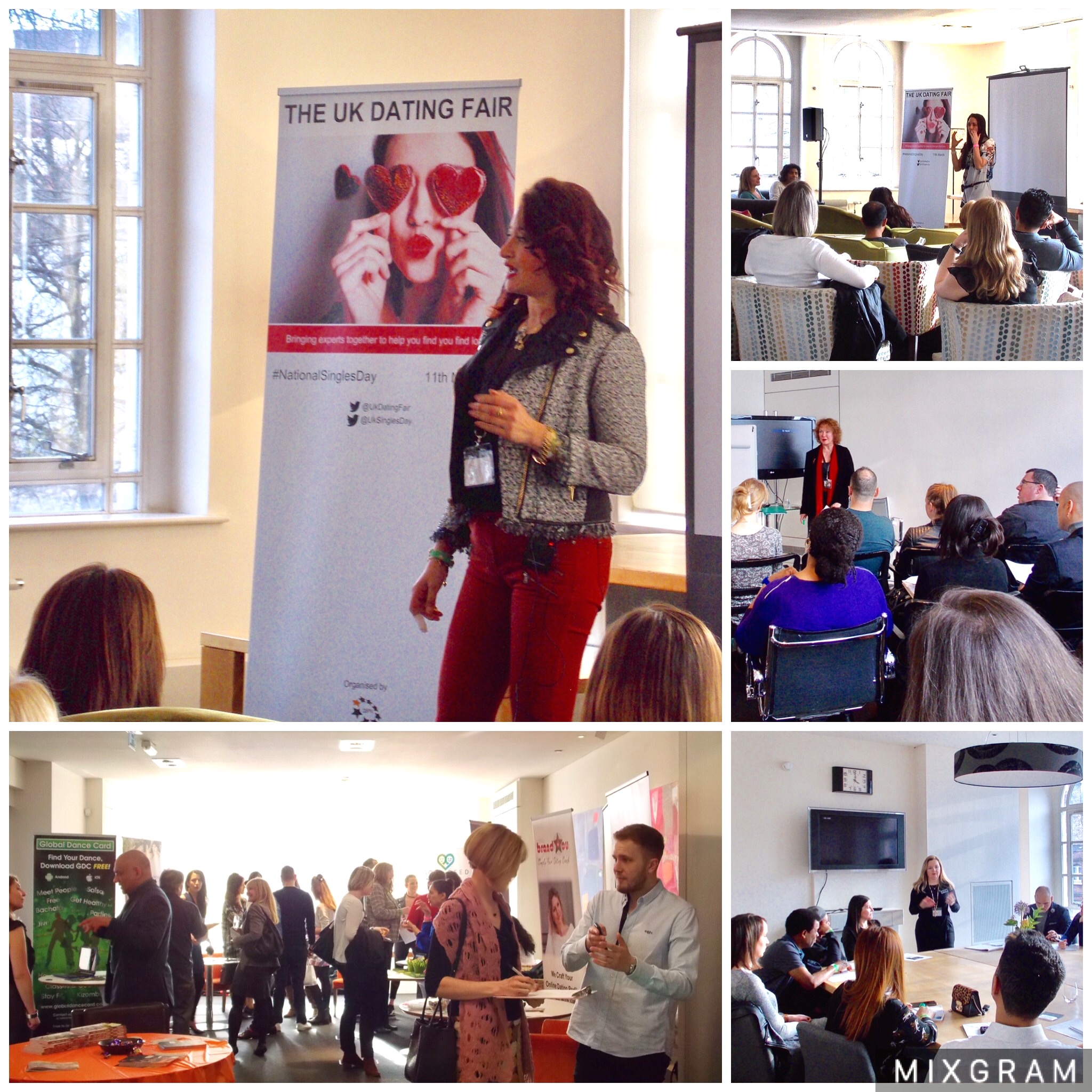 Tickets are £37, which includes acces to the enite UK Dating Fair: workshops, seminars, key-note speakers, stands and photoshoot. Workshops and seminars are at a first come, first served basis. Drinks and snacks are availble for purchase on site.
The UK Dating Fair is open to all singles over 18, for both ladies and gentlemen.
If you have any questions or want to take part, contact madeleine@passionsmiths.com or head over to the website for more information.
We look forward to seeing you there!