Description
Come and meet 'Tomorrow's Retail players' from both sides of the Channel!
Business France UK is pleased to invite you to a special networking cocktail to celebrate the strong ties between the French and British retail industries. Supported by Mintel, the UK-France Retail Night is a unique opportunity to meet with the best of the French Retail Tech industry and to hear innovative retailers' great stories!
What to expect at this event

:
5:30 p.m. – 6:00 p.m.: Welcome and registrations
6:00 p.m. – 7:30 p.m.: Retail Tech start-up pitches and Panel discussion
'Game-changing technologies, such as AI, in retail: what's the impact on customer experience and on the relationship between brands and retailers, both online and instore?'
Our panellists: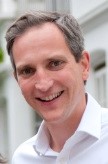 Arnaud DE MONTILLE
Arnaud de Montille founded Merci Maman with his wife in 2007 in London. Merci Maman is a brand of personalised hand engraved jewellery sold online. Originally focused on the UK market, they've expanded abroad successfully and they now also have a presence in Paris and Berlin with workshops and offices. With a double-digit growth track record, strong values and outstanding customer satisfaction, Merci Maman has won numerous awards including the Queen's Award For Entreprise in 2017. Merci Maman has 40 employees and turns-over €5m.

Charles Henri DUCLOS

Charles Henri Duclos is the Digital and Store Concept Coordinator at Decathlon UK since 2015. Decathlon have opened 28 stores in 3 years, included the Surrey Quays Flagship's experience store. Charles has worked a lot to improve the customer journey and to convey the message of Decathlon's innovation around creating their own products in their own Brand's Signatures, which focus deeply on each sport. He is very passionate about retail and sport. Prior to Decathlon Charles owned his own printing company in Paris, before deciding to come to London where he was delighted to participate in the Decathlon UK growing project.


Ke-Quang NGUYEN-PHUC

Ke-Quang NGUYEN-PHUC is the CEO of Quividi, the global leader in real-time audience & content analytics for Digital Out Of Home and Visual Retail with more than 600 customers in 80 countries and 1 billion shoppers measured every month. Marketers use Quividi to measure and optimise their communication strategies on public screens. They tap into Quividi's solutions to test, plan, trigger and monetise their content, resulting in optimised audience & shopper engagement metrics (attention time, traffic, sales).
Ke-Quang spent his earlier career in the Semiconductor industry, developing advanced System-on-a-Chips, before co-founding CRFTech (acquired by AKM Japan), a French Silicon Intellectual Property vendor.
The discussion will be moderated by Nick CARROLL: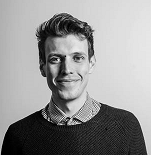 Nick Carroll is Mintel's Associate Director of Retail Research, writing in-depth reports across the sector but with a particular passion for the grocery and e-commerce markets. Nick is regularly called upon by national television channels, such as the BBC and Sky News, as well as frequently providing commentary to national and trade press. Nick joined Mintel in 2014 and holds a BA in History and an MSc in International Retail Marketing.
7:30 p.m. – 10 p.m.: Networking cocktail with Champagne & canapés
8 French Retail Tech champions will be there to present their innovative solutions in terms of #Personalisation, #Data&Analytics, #InstoreExperience and #OmnichannelServices. Do not miss: Cap Adresse, Dotaki, Early Birds, Euveka, Hubstairs, Indigo Connected Retail, OneStock and UntieNots.
---
Registration required before 30 April 2019.

For more information, please contact:
Elodie Gaillard, Trade Development Adviser at Business France UK, elodie.gaillard@businessfrance.fr
---
Sponsored by :