Description
The Business Council for Africa is delighted to be hosting UK Ambassadors, High Commissioners and Senior Department for International Trade and Foreign Office staff from across Africa for a breakfast meeting to discuss the political and economic developments in their region, with particular reference to opportunities in the mining and infrastructure sectors.
We will be joined by: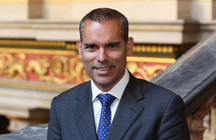 Jonathan Drew MBE,  High Commissioner, Mauritius
Jonathan Drew presented his credentials to the President of the Republic on 19 August 2014. He is also non-resident Ambassador to the Union of the Comoros.
Jonathan joined the FCO in 1993, after completing a BSc (Economics) at the London School of Economics and an MA at the School of Oriental and African Studies (University of London). He has served in a number of overseas positions, including as Deputy British Representative to East Timor, Deputy High Commissioner to Papua New Guinea and Head of the Political Military Team at the British Embassy in Kabul. In London he has been Deputy Head of the Counter Terrorism Assistance Team, Head of the West Africa Section and most recently Deputy Head of Africa Department, where he worked on a broad range of commercial, security and conflict issues.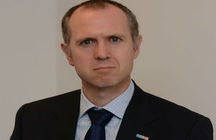 HM Ambassador, Democratic Republic of Congo
Graham Zebedee was appointed Her Majesty's Ambassador to the Democratic Republic of Congo (DRC) in succession to Ms Diane Corner. Graham took up his appointment during April 2015.
Graham joined the FCO in 1999. His career has covered a wide range of roles, including working on Africa, Afghanistan, EU, security, trade, economic, proliferation and visa issues, both in the FCO and in other UK Government Departments. He has previously served in Khartoum, Afghanistan and Brussels.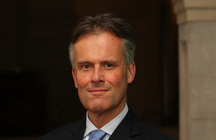 John Dennis, HM Ambassador, Angola
John was appointed Ambassador to Angola in February 2014. John joined the FCO in 1981. Since then he has worked on African, Asian and commercial affairs, with a range of overseas postings. Mr Dennis' career has also included time spent on secondment to the private sector.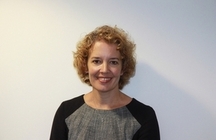 Jo Lomas, High Commissioner, Namibia
Jo Lomas has been High Commissioner to Namibia since September 2015. She was Deputy Head of the Embassy in Sarajevo from June 2011 to July 2015. She served as Chargé d'Affaires a.i. from January to August 2014. She was previously based in London where she headed the FCO's Global Response Centre, our 24 hour response unit for political and consular emergencies.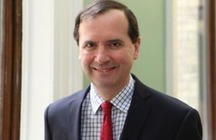 Fergus Cochrane-Dyet OBE, High Commissioner, Zambia
Fergus  was appointed British High Commissioner to the Republic of Zambia in succession to Mr James Thornton. He took up his appointment in April 2016.
We will also be joined by:
Simon Mustard, High Commissioner Designate, Malawi
Rob Daniel, Deputy Regional Trade Director, Department for International Trade Southern Africa
Iain Stewart, First Secretary – Economic Diplomacy, South Africa
This event is kindly hosted by Addleshaw Goddard

"BCA Members: Please register for this event by clicking 'Get Tickets' and then 'Enter Promotional Code' to register for your place without charge. Please contact info@bcafrica.co.uk to receive your code"