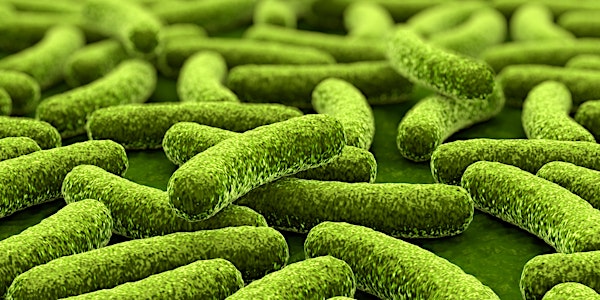 UK-India-Singapore Biofilm Webinar Series: Biofilms and Engineered Systems
The second in our joint webinar series will focus on the subject of Biofilms and Engineered Systems.
About this event
The National Biofilm Innovation Centre (NBIC) in the UK, the India Biofilms Society (IBS) in India, and the Singapore Centre for Environmental Life Sciences Engineering (SCELSE) have joined hands to host a biofilm webinar series, to foster interactions between biofilm researchers in the UK, India, and Singapore that may translate into future collaborations.
These webinars are aimed at initiating dialog between researchers in the UK, India, and Singapore, and will help identify complementing technologies and ideas for long-term partnerships. The first webinar took place in September 2021 and focused on the theme, 'Health/Clinical'. Recordings from this session are available on the NBIC website.
The second webinar in the series will focus on 'Biofilms and Engineered Systems' and will take place on Wednesday 9 February 2022.
UK: 08:30-10:00
Singapore: 16:30-18:00
India Standard time: 14:00-15:30
Who should attend?
This webinar will be of interest to any researchers in the UK, India, and Singapore ( or more widely) , interested in the subject of using biofilms and microbial communities to engineer useful or predictable outcomes and to find contacts for long-term partnerships or collaborative programmes.
Following are the speakers for already confirmed for the first session.
UK
Dr Pavlina Theodosiou
Research Associate in the School of Engineering, Newcastle University.
Title: Can Microbial Electrochemical Technologies (METs) open a pathway to Net-Zero wastewater treatment?
Abstract : Transforming the outdated wastewater treatment processes can be a significant step towards achieving net-zero. The wastewater itself can hold the key to this transformation, as intrinsically there is more energy in wastewater than is currently used to treat it. There is a disruptive group of technologies called Microbial Electrochemical Technologies (METs) which can unlock this trapped energy and turn it either directly into electricity, using Microbial Fuel Cells (MFCs), or valuable gasses including pure hydrogen using Microbial Electrolysis Cells (MECs). Both technologies have been successfully pilot-tested in the field both in the UK and abroad, exhibiting resilience and continuing operation at challenging conditions. In this presentation Pavlina will introduce the audience to the MET technologies, share results and experiences from her MFC pilot-scale work in Africa, obtained during her work with OXFAM and UWE, Bristol and share her current work on pilot-scale MECs at Newcastle University. This presentation aims to offer an overview of the MET technologies at larger scale and shed light onto the possibilities of implementing these in existing wastewater treatments as an attempt to turn the water industry into a net energy producer.
SINGAPORE
Associate Professor Cao Bin.
Associate Professor in the School of Civil and Environmental Engineering (CEE) and an affiliated Principal Investigator (PI) in Singapore Centre for Environmental Life Sciences Engineering (SCELSE), NTU.
Title: Biofilm Engineering for Environmental Biotechnology.
Abstract : The main research efforts in my group are focused on understanding biofilm-mediated environmental processes and applying the knowledge and insights of these processes to harness the power of beneficial biofilms and to combat detrimental biofilms in the context of environmental biotechnology. In this presentation, I will be sharing some of our recent work on the biofilm lifestyle of a model environmental bacterium and engineering of biofilms to achieve improved performance of biofilm-mediated bioprocesses.
INDIA
Dr YV Nanchariah.
Scientific Officer H (Bhabha Atomic Research Center) and Professor (Homi Bhabha National Institute), Kalpakkan, India.
Title: De novo microbial granulation for biological wastewater treatment.
Abstract : Effective wastewater treatment is essential for public health and sanitation, water reclamation, preventing environmental pollution, avoiding water degradation and sustainable development. Biological treatment is a key component of wastewater treatment plants (WWTPs) and removes both oxidized and reduced contaminants like organic matter, reactive nitrogen, phosphorus, and metal(loid)s from wastewaters. Growth of microorganisms as communities like activated sludge is needed for achieving biological treatment as well as separation and retention of microbes in WWTPs. In the last decade, aerobic granular sludge (AGS) has emerged as a replacement for century-old activated sludge and promises sustainable biological wastewater treatment. This emerging technology relies heavily on granulation of activated sludge for improving wastewater treatment. Long startup periods of upto several months reported for granulation and establishment of biological nutrient removal pathways when dealing with real wastewaters. Moreover, startup periods are often longer when allochthonous microbial communities are used as the microbial inoculum for saline wastewater treatment. As an alternative strategy, de novo granulation of autochthonous microorganisms present in the water/wastewater was investigated for biological wastewater treatments. For this, bioreactors were operated without seed sludge and fed nutrient-amended seawater or wastewater. Bioreactors were operated in sequencing batch mode to facilitate aggregation of wastewater-borne microbes and selection of aggregates. This approach enabled formation of grain-shaped microbial growth followed by the appearance of compact bacteria-laden granules within weeks. Apart from successful granulation, this new strategy allowed rapid establishment of nitrogen and phosphorus removal pathways. Granulation of autochthonous microorganisms is an alternative strategy for achieving granulation and biological wastewater treatment. This presentation covers advantages of AGS technology, de novo granulation, biological nutrient removal and characteristics of bacteria-laden granules.
Please note: By signing up for this webinar, you are agreeing to the National Biofilms Innovation Centre sharing your personal details with joint organisers SCELSE and IBS.