Join our conference to learn from and connect with meat industry leaders, collaborate with your peers, grow your network and get inspired!
About this event
'The Challenge of Change' in the meat industry will undoubtedly be a key focus in the coming years, in the wake of COP26, climate change goals, consumer expectations and other external pressures.
Join the Meat Business Women UK & Ireland Conference to hear from leading experts on the changes in the meat sector and external industry leaders on how they deal with change both professionally and personally.
Discover how different life stages can impact our approach to change with our dedicated panel discussion and workshop what these changes and challenges means for you via dedicated development sessions in the afternoon.
Improve your skills, join the movement and get inspired by thought leaders.
Keynote speakers include:
Karen O'Connor, Head of MFP, Sainsburys
Tina Dekker, Chief Legal Counsel & Chair of McDonald's global women's network
Minette Batters, NFU President
Carol Glover, Coaching expert
+ more to be announced
The conference will also be livestreamed, allowing for delegates who are not able to attend in person, to access and take part in the morning sessions and keynote speakers.
Tickets
If you are a member of Meat Business Women, you can book a discounted early bird ticket to attend in-person, or a discounted virtual ticket.
Please note, in person early bird tickets are very limited, so don't delay!
Non members are welcome to attend the conference either in-person or virtually.
Become a member here meatbusinesswomen.org and gain access to your discount code.
Covid-19 Notice
In order to help stop the spread of COVID-19, it is sensible for everyone to be regularly testing themselves using the free lateral flow tests provided by the NHS, especially if you are attending an event and when you return home. You can order tests here.
COVID-19 Certification
If attending in person, we kindly ask you to prove your COVID-19 status with one of the following:
• Proof of full COVID-19 vaccination both doses received at least 14 days before your arrival
• Proof of a negative NHS COVID-19 Lateral Flow Test taken within 48 hours of your arrival
• Proof of natural immunity based upon a positive PCR test taken within 180 days of the event (including 10 days self-isolation following the result).
If you are feeling unwell or experiencing symptoms, please do refrain from attending the conference. The conference will be livestreamed during the morning session for those who cannot attend in person.
Thank you to our amazing partners and sponsors,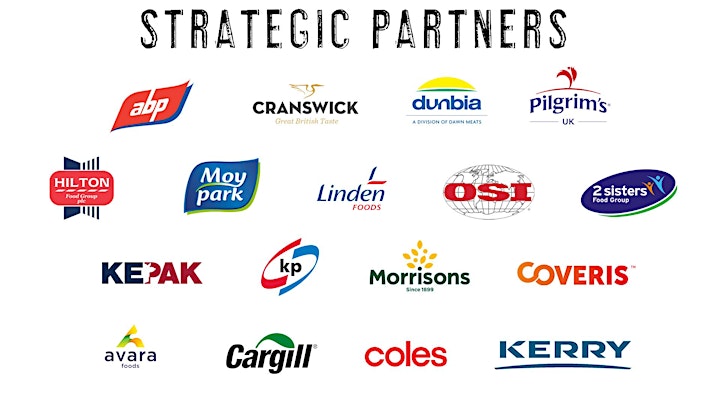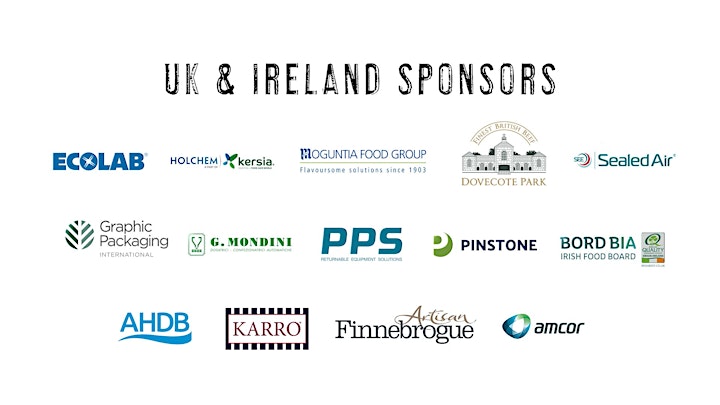 All details correct at publication and speakers could be subject to change. 
Meat Business Women will use the information you have provided to keep you informed about this event with instructions on how to access and make the most of the event, and to advise you of this same event in future years. Where required, we will also share details with third parties who are assisting with the event, for example, we may share your details with an event provider if we will be using a third party online application to facilitate elements of this event. By registering for this event, you agree to this use of your information.
Please be aware that Meat Business Women may record parts of this event for use in presentations and communications explaining our work.
If you have a query please contact info@meatbusinesswomen.org
Organiser of UK & Ireland Meat Business Women Conference...The Challenge of Change