UK Jobs Seeking Tutorial - An early guide for international students!
Description
After the success of the previous jobs fairs where over 1000 students attended over last 2 years, ISCUK warmly invites you to join us at this year's first career event, "UK job seeking tutorial - An early guide for international students". At this event, our guest speakers, who are working professionals or senior recruiters from companies covering fields of IT, Marketing and Retail, Media and art, Education and consulting and other disciplines, will give professional advice and tips of how to start a career in related field. We will also invite experienced career consultants to offer guidance of getting preparation and improving personal job profile.
Whether you're a graduate planning to start a career in the UK, or an early bird who is interested in gaining working experience after study, this event is a perfect match for you. Our amazing guests will be on hand to answer any burning questions you may have, so come prepared!
We'll be discussing:
Status and trends of the current UK job market
Tips for finding job vacancies that suit you
How to increase your value to prospective employers
What is the effective way of applying a job
Meet Our Speakers: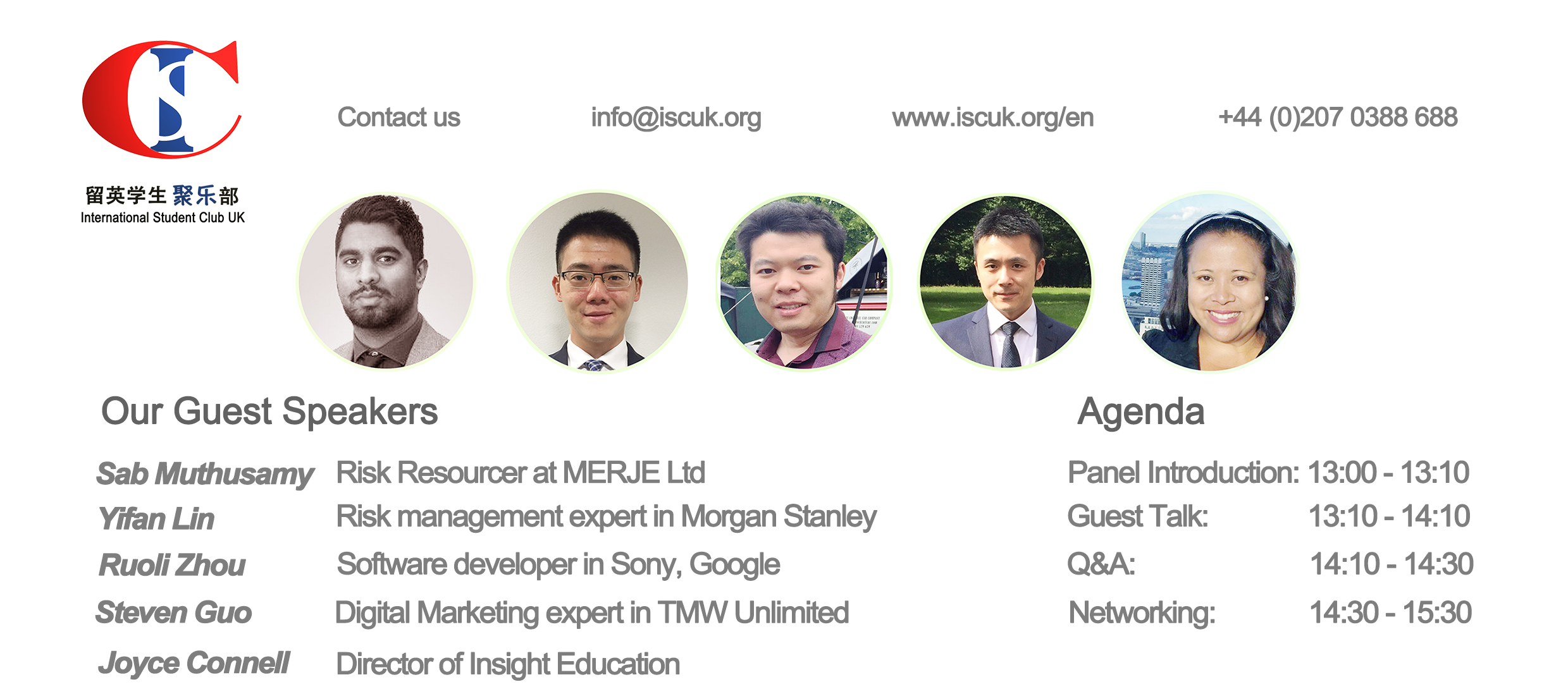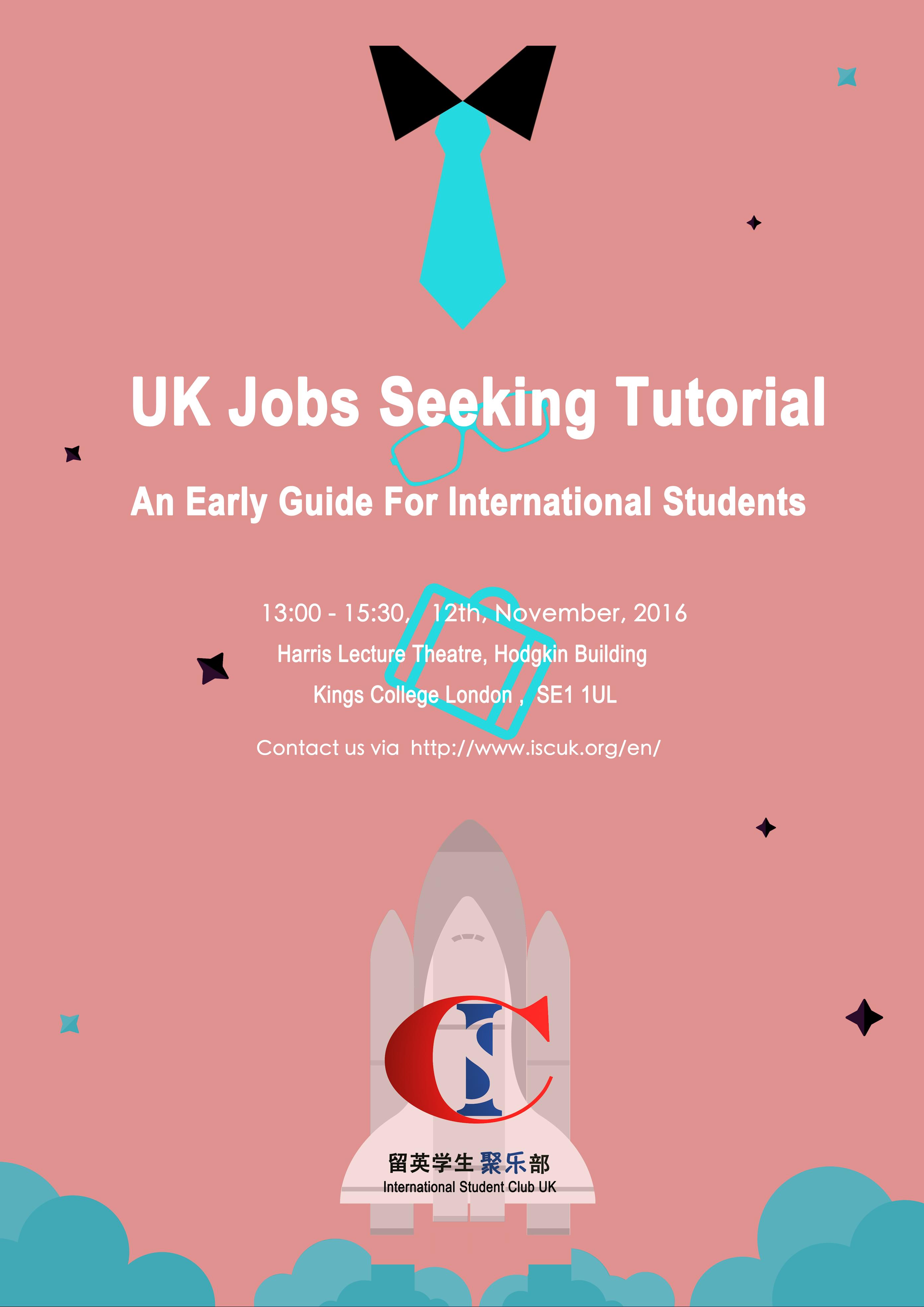 Agenda:
Registration: 12:45 - 13:00
Panel Introduction: 13:00 - 13:10
Guest Talk: 13:10 - 14:10
Q&A: 14:10 - 14:30
Networking: 14:30 - 15:30
As you can see there'll be plenty of networking opportunities throughout the evening. We've only got a limited number of tickets, so book today to avoid disappointment. If you want to start a career in the UK, then this is an opportunity for international students must not be missed.
Important Notice:
Due to there is limit space, please make sure you can attend before you register for this event, otherwise, please leave this opportunity for other people. Many appreciations for this!
Location:
Harris lecture theatre, Ground Floor, Hodgkin Building, Guy's Campus, King's College London, 20 Newcomen Street, London, SE1 1UL. Map shows below: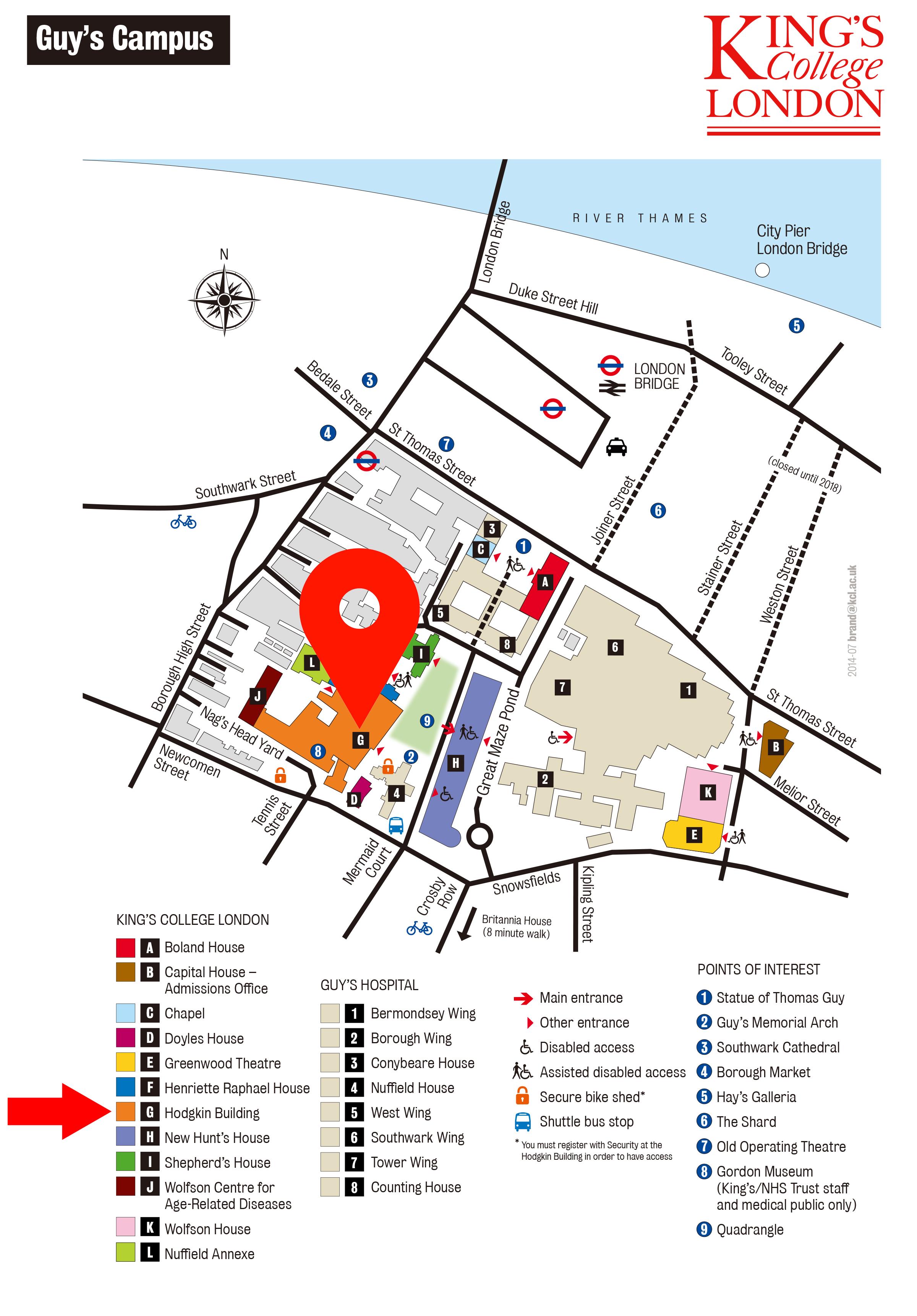 Enquiry:
Should you have any further questions, please feel free to email us: info@iscuk.org
Special thanks to the following parties: