UK Launch of 2019 GEM Report - Migration and Displacement
Description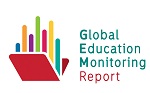 The third report in the Global Education Monitoring (GEM) Report series will continue its assessment of progress towards Sustainable Development Goal 4 (SDG 4) on education and its ten targets, as well as other related education targets in the SDG agenda.
The main focus of the 2019 GEM Report is migration and displacement. Over a year in the making, the Report will present evidence on the implications of different types of migration and displacement for education but also the impact that reforming curricula, pedagogy and teacher preparation can have on embracing diversity.
The 2019 GEM Report will make the case for investing in the education of children left behind by migrant parents or following them as seasonal migrants; in countries with high rates of emigration and those seeing high rates of immigration; in short-term refugee emergencies and in protracted crises, analyzing challenges to effective humanitarian financing for education. It will also examine the risks and opportunities of skilled migration. Its conclusions and recommendations will advance the aims of SDG 4 and its call to #LeaveNoOneBehind.
UK Launch
Two migration and displacement issues will be the focus of the event. First, the Report estimates that in 2017 over 84 million people were displaced, either due to conflict, persecution or natural disaster. Many of these are much younger than the corresponding population of migrants. Education can provide them with a protective and stable environment, building resilience for children whose lives have descended into chaos. However, education for the displaced requires long-term planning and investment. While some countries have embraced this principle of refugee inclusion despite their limited resources; others have yet to do so, partly because they need more support. Achieving this is a shared responsibility.
Second, migration and displacement can challenge policy makers to re-examine what and how education is being taught to build inclusive societies and help people live together, not just be tolerant. Education that values diversity is important for all countries, no matter their migration history or present circumstances. Education's role and responsibility goes beyond building tolerant societies that passively accept but do not necessarily embrace differences to building inclusive societies that appreciate and respect differences and provide high-quality education for all.
Co-hosted by the UK's Education and Development Forum (UKFIET), BAICE and the GEM Report the event will convene speakers from across UK Government, the donor community, education and humanitarian experts, teachers, students and parents.
Following a presentation of the key findings and recommendations from the 2019 GEM Report, the first of two panels will focus on the need for safe, quality and inclusive education in displacement and draw attention to the role of the international community in supporting countries in strengthening education policies and planning to effectively respond to current and emerging humanitarian situations. A second panel discussion will focus on strategies to foster an inclusive education system with a focus on diversity, speakers will share examples of current initiatives from across the UK to promote better interaction amongst families, schools and local communities and support societies to become more culturally aware, cohesive and tolerant.
Alongside the event in London, the Report will also be launched on the same day in Berlin, Bangkok and Nairobi. Over the course of the following three months it will be launched in a further 60 national events involving Ministers, academics, civil society, and youth.
Programme
Registration and refreshments from 13.45
14:00 Prompt
Introduction and welcome remarks: Professor Freda Wolfenden, Executive Committee Chair, UKFIET
Main findings of the 2019 Global Education Monitoring Report: Sébastien Hine, Global Education Monitoring Report
Panel I: Education and displacement
Panel I: Education, migration and displacement
The panel will discuss the practical challenges and solutions to including migrants and refugees in national education systems.
Panelists:
Tejendra Pherali, University College London

Representative, Education Policy Team, Youth and Education Department, UK Department for International Development (DFID)

Joseph Nhan-O'Reilly, Head of Education Policy & Advocacy Save the Children

Lucia Fry, Research and Policy Manager, Malala Fund
Panel II: Fostering diversity in the classroom
The panel will discuss the crucial role that education plays in helping migrants settle in new countries and environments. This includes initiatives to develop interactive national curriculum, recruit teachers from diverse backgrounds and provide teacher training programs, which equip teachers to teach students for diverse backgrounds.
Emma Williams, CEO, Student Action for Refugees

Andria Zafirakou, Teacher and 2018 Global Teacher Prize

Representative, UK Department for Education to address national efforts to provide an education system

Kevin Courtney, General Secretary of the NUT
Closing remarks